210405 | Elite Series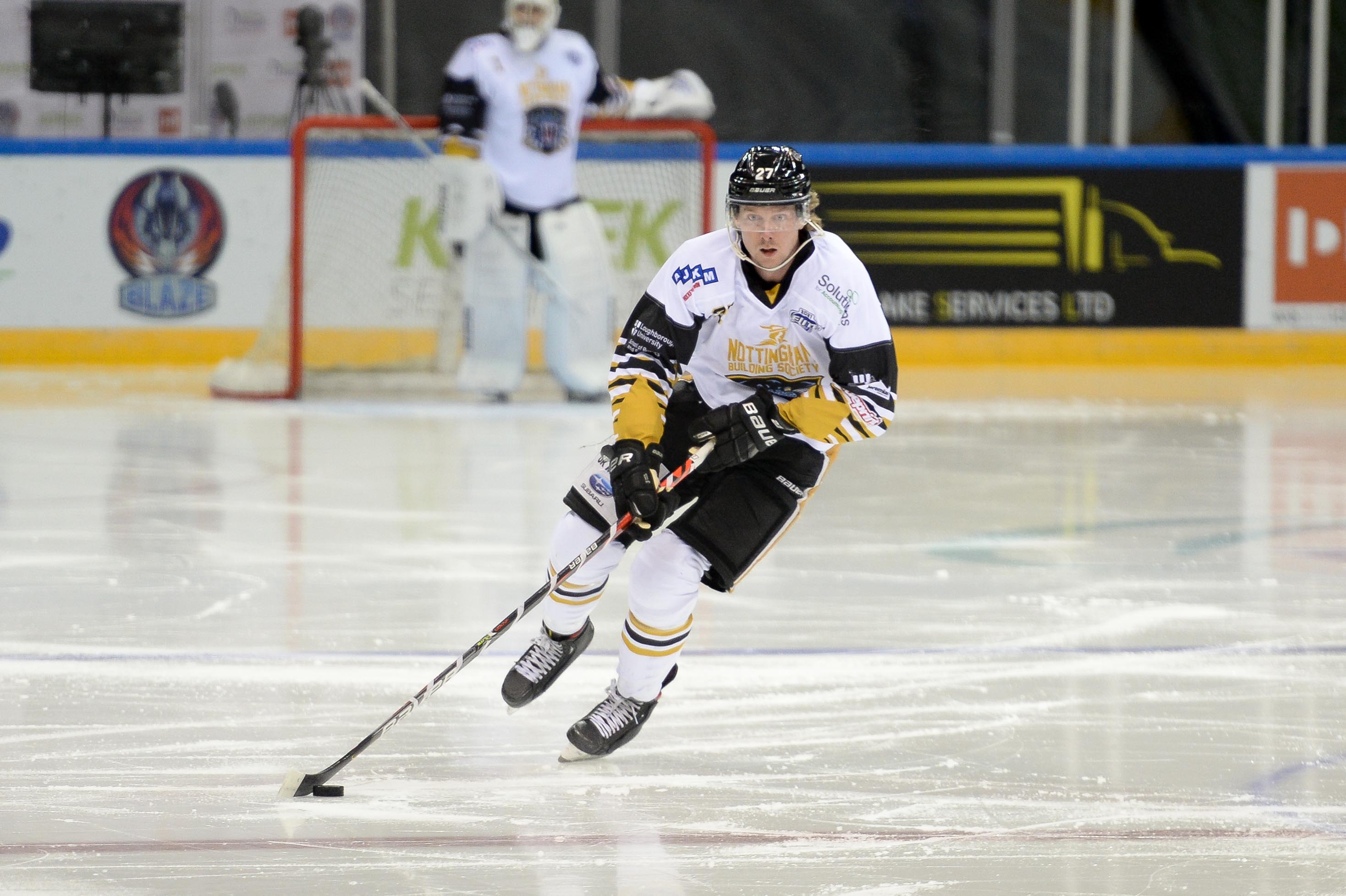 There's little time to dwell on Sunday's poor result against Coventry in the fast-paced environment of the Elite Series.
Head Coach Tim Wallace – isolating as a precaution in his hotel room for one more day – will hook up with his team by video link today for a quick debrief but says he will concentrate on preparations for Game Three against Manchester tomorrow night (Tuesday).
With just two games of the scheduled twelve first round matches played there's a long way to go.
Director of Hockey Gui Doucet believes the week caught up with the team for Sunday's game and today's rest/bonding day will benefit the squad.
Streaming issues which beset last Saturday's webcast appear resolved and Tuesday match is available to buy if you haven't picked up a discounted package deal yet, just click here.
Robert Lachowicz missed Sunday's game as a precaution having picked up a slight injury. A decision on his inclusion hasn't yet been taken for Tuesday's game.
Coach Wallace expects to be back behind the bench and is looking forward to the challenge of taking on the Series' leaders Manchester who hit a late winner against Sheffield and had earlier beaten Coventry in overtime in their first two games.
MANCHESTER v THE NOTTINGHAM PANTHERS ... TUESDAY AT SEVEN!