210406 | Doucet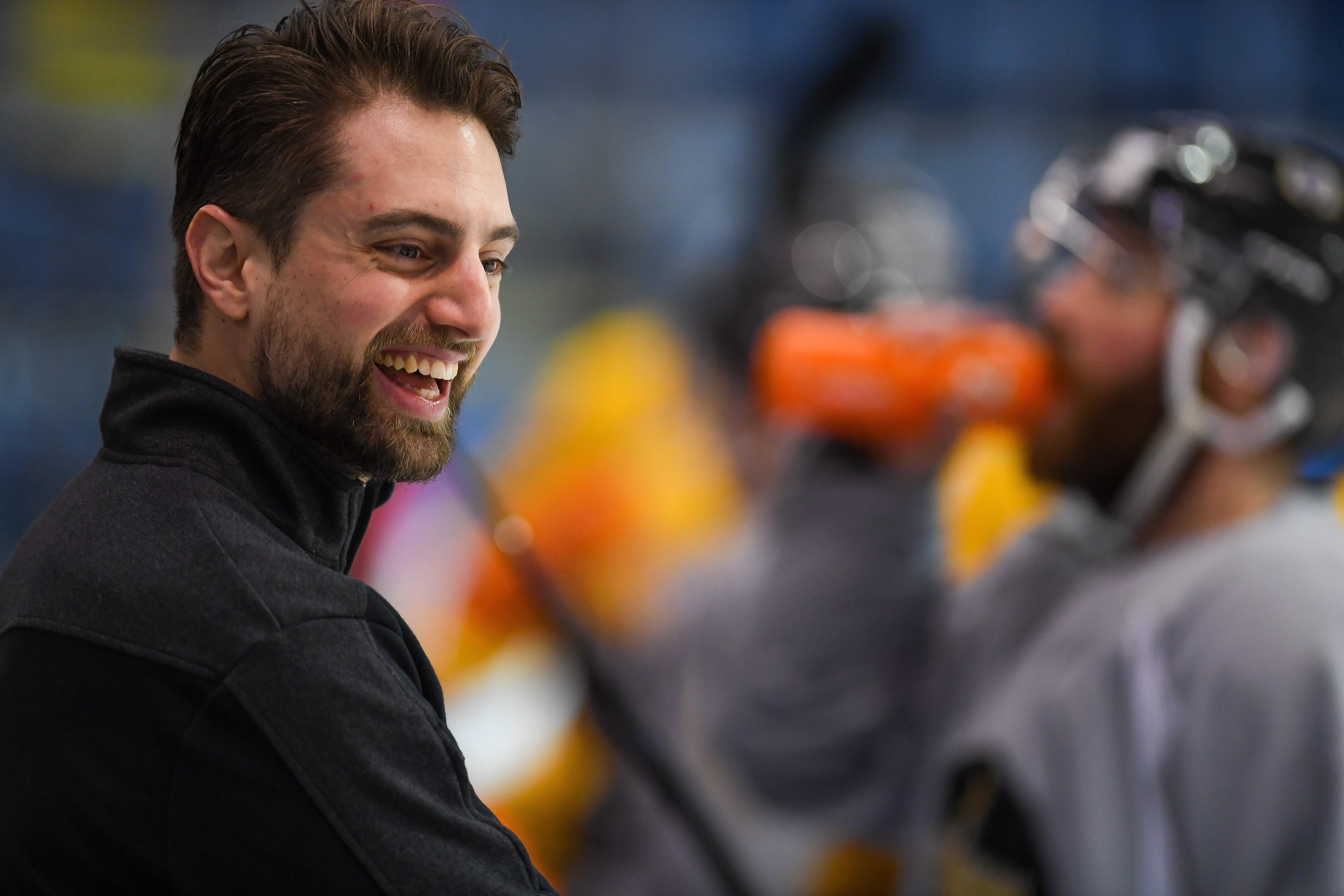 After Tim Wallace's enforced absence due to Covid protocols on Sunday THE NOTTINGHAM Panthers' Director of Hockey who had deputised behind the bench was back in the executive boxes looking down for an overview of proceedings in the win over Manchester on Tuesday night.
And he told Panthers' Radio with XYNOMIX he was lot happier with not being on bench coaching duties and he was a lot happier with the team's bounce-back performance.
Hear him now through the link in the Radio Buzz section.
THERE'S MORE ELITE SERIES ACTION TO WATCH THIS WEEKEND.
PANTHERS v STEELERS - SATURDAY AT SEVEN
NOTTINGHAM v COVENTRY - SUNDAY AT TWO