210406 | Elite Series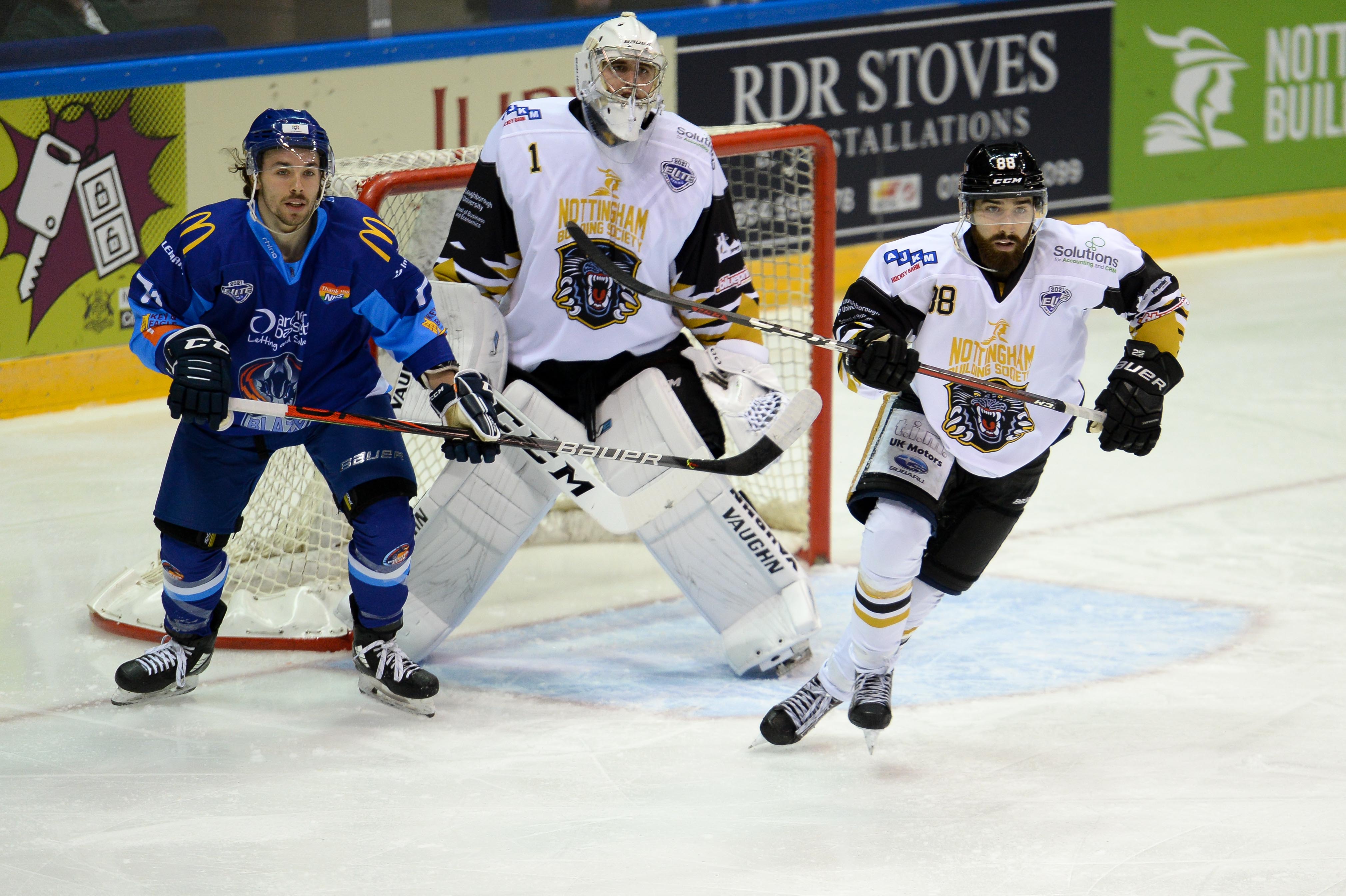 THE NOTTINGHAM Panthers warmed up for the Elite Series with a pre-tournament win against Coventry, then narrowly lost their opening game to rivals Sheffield before succumbing to Coventry who gained revenge and took the points on Sunday night.
It leaves the Panthers still looking for their first win of the series and aiming to put that right tonight at seven o'clock when they face-off against Manchester Storm.
Director of Hockey Gui Doucet will be back in the stands tonight after deputising for Head Coach Tim Wallace who was confined to his hotel room for 48 hours due to Covid protocols.
Robert Lachowicz will test his injury at training around lunchtime today. He missed the defeat to Coventry "as a precaution". Meanwhile, work continues at a pace to try to organise the safe arrival of forward Brett Perlini who is joining the team after his side were knocked out of the play-offs in Italy. It is hoped that will happen before the weekend.
"There's a long way to go but we want to get that first win under our belts and feel better about ourselves," said Doucet this morning, "Everyone is focussed and ready to go today. Everything caught up with everyone on Sunday night and few were at their best. It'll be different this evening."
The team had a video session and de-briefing yesterday but Doucet said they weren't told anything they didn't all already know about Sunday's performance.
If you're on a webcast package deal that covers ALL Panthers games or ALL games tune in to watch tonight at eliteleague.tv.
The game is available as an individual purchase also. The 12 and 24 game package deals with huge discounts have been extended and are still available which means you can still take advantage of big savings compared to game by game webcast fees.
MANCHESTER v NOTTINGHAM
TONIGHT AT SEVEN!