210408 | Elite Series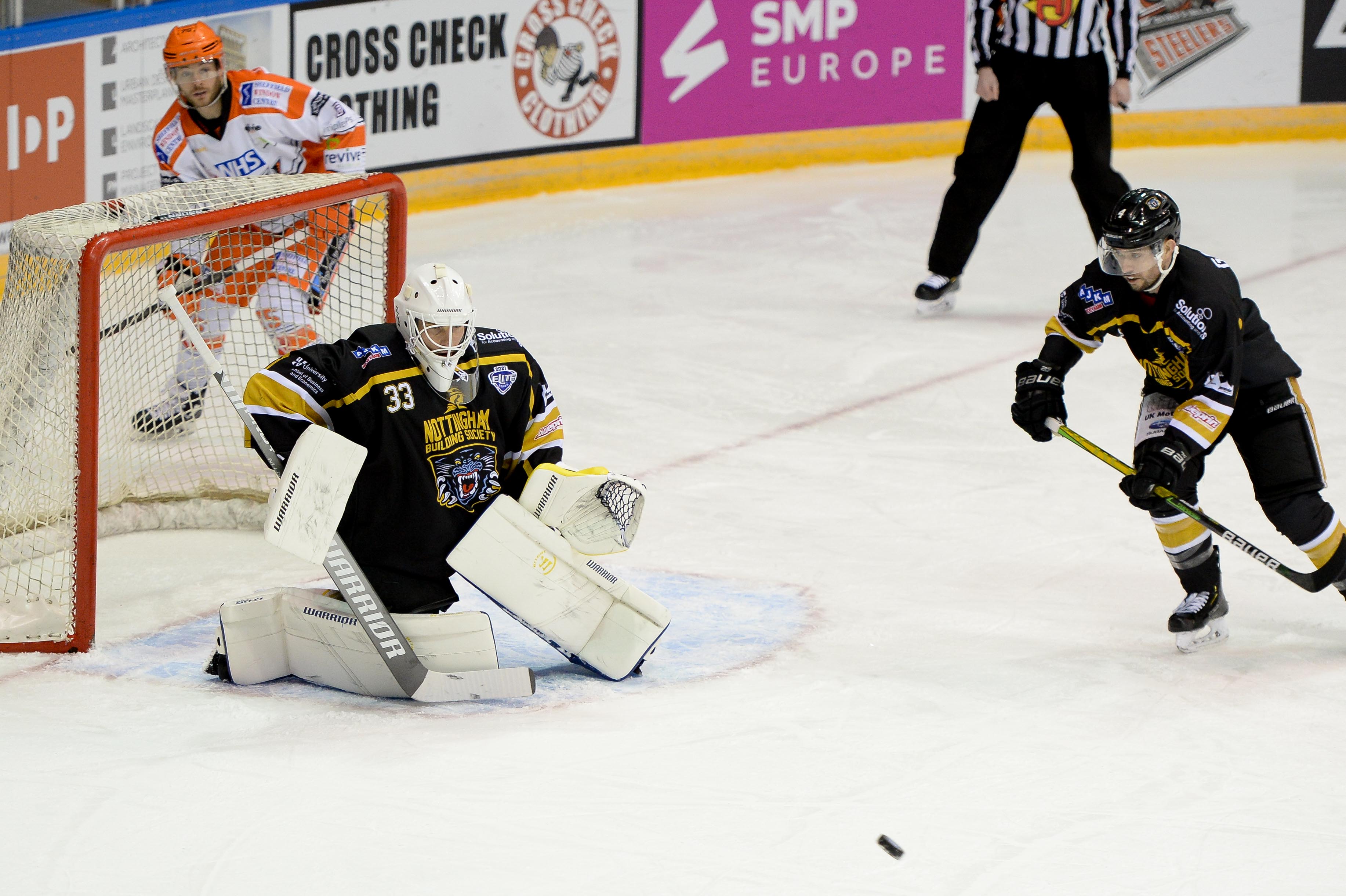 It's a five game weekend coming up for the Elite Series at the Motorpoint Arena as the tournament gathers momentum.
The four teams have now played three games each and just one win separates top from bottom in the standings.
Friday night sees Coventry and Manchester clash before the Panthers face Sheffield on Saturday at seven o'clock.
Sunday brings double-header action to the ice with Nottingham against Coventry at two o'clock and Manchester versus Sheffield in the evening.
THE NOTTINGHAM Panthers started Thursday with a full on-ice practise session.
The schedule also included off-ice strength and conditioning work-outs to follow.
There are no serious injuries to report.
EVERY GAME FROM THE ELITE SERIES IS AVAILABLE TO WATCH ON THE WEBCASTS.
CLICK HERE TO BOOK IN AND LET THE EIGHT CAMERA CREW TAKE YOU TO THE HEART OF THE ACTION!