210410 | Gameday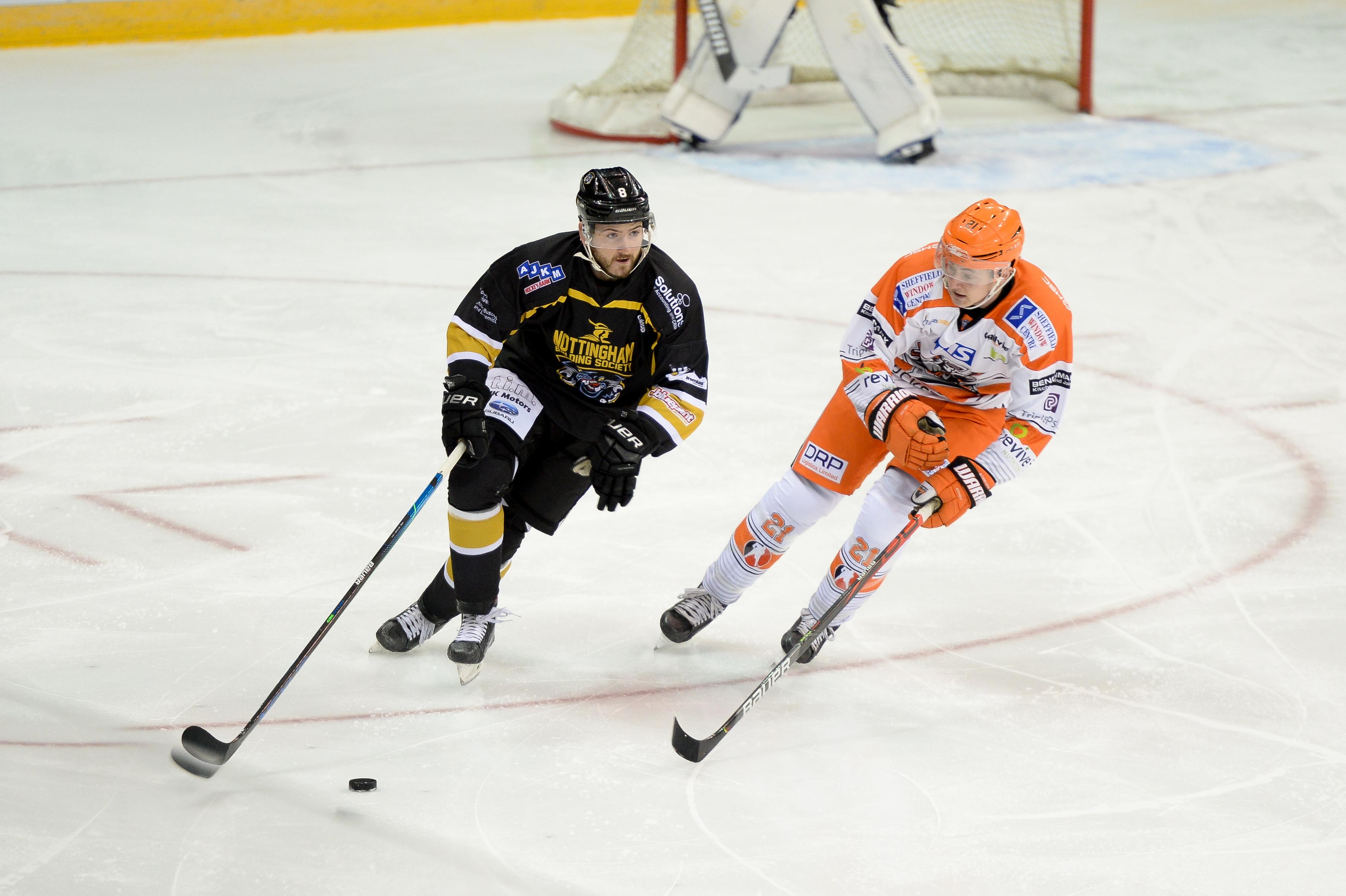 THE NOTTINGHAM Panthers and Sheffield Steelers meet in game eight of the Elite Series tonight (Saturday April 10th) at 7.00pm.
Both teams come into the game after midweek wins, Nottingham defeating Manchester 3-1 on Tuesday night before Sheffield found their scoring touch to beat Coventry 7-2, but it's a revenge game for the Panthers after the Steelers took a narrow win in the first meeting between the sides on the opening weekend.
Brett Perlini could make his Elite Series debut for the Panthers after arriving in Nottingham on Friday afternoon, more information on the line-up will come closer to face-off.
IF YOU PURCHASED A 12 OR 24 GAME STREAMING PACKAGE THE GAME IS INCLUDED IN THERE. INDIVIDUAL GAME PASSES CAN BE PURCHASED HERE.
There are also three chances for you to win whilst you watch tonight:
First up there's the "Shirt Off His Back" raffle where you choose your prize if you win, enter that draw here.
Next there's the gameday Fifty-50 draw and with Nottingham and Sheffield colliding it's set to be a bumper prize, remember the more you buy the bigger the prize. Enter that draw here.
Finally there's the month-long Jackpot Fifty-50 draw that grows each day, enter that draw here.
PANTHERS VS STEELERS ... TONIGHT AT 7.00PM ... DON'T MISS A MOMENT!