210412 | Doucet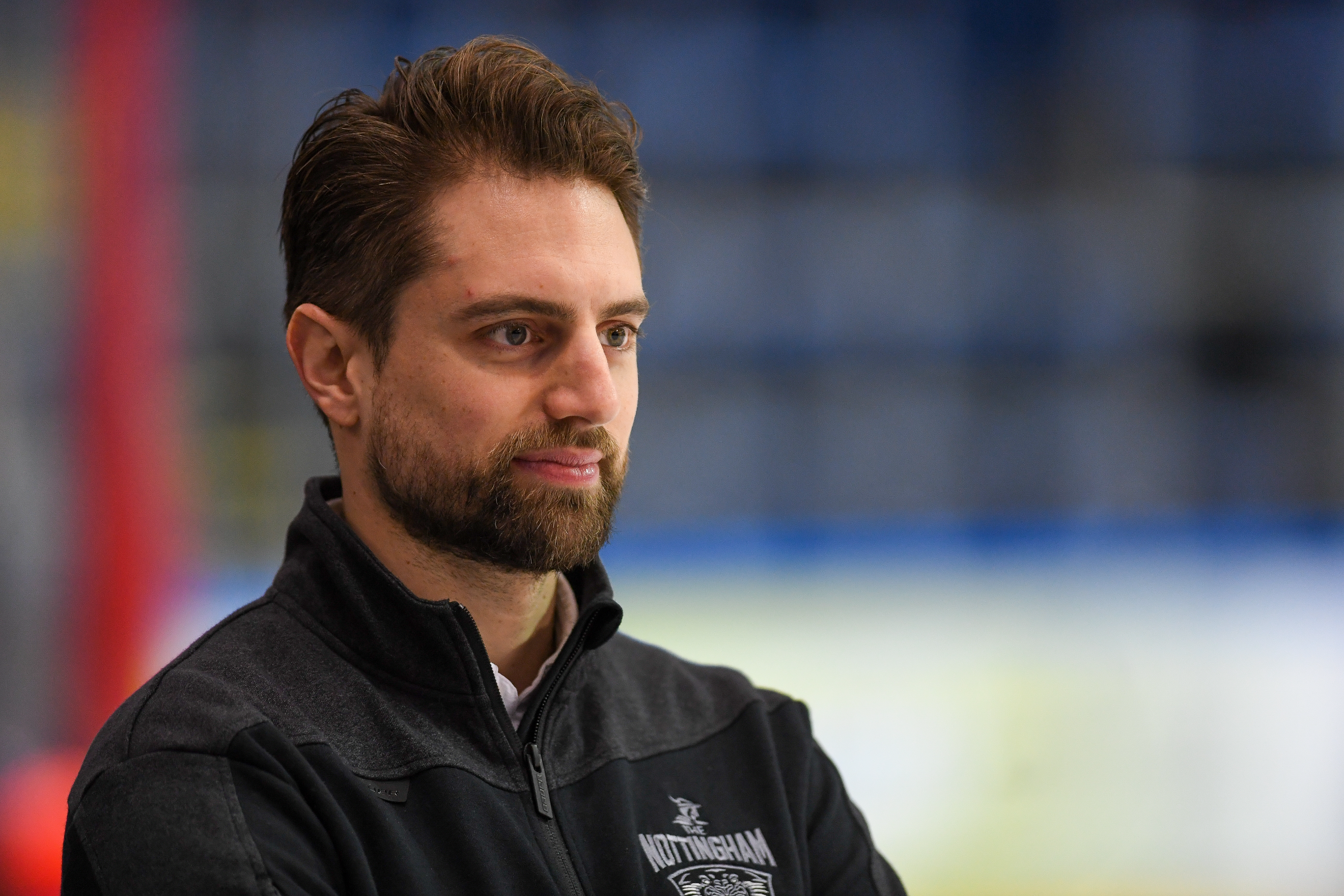 THE NOTTINGHAM Panthers' Director of Hockey and the head coach were up until the small hours going over the tapes of both weekend defeats.
DoH Gui Doucet has been talking to Panthers' Radio with XYNOMIX about the upcoming game against Manchester on Wednesday and looking back on the losses to Sheffield and Coventry.
He admits Saturday was "really bad" but thinks it was "different" on Sunday. He told listeners 'we're going to find a way to get the guys to where they should be'.
He also thinks fans will see a different performance on Wednesday against the Storm.
Hear Gui Doucet right now on Panthers' Radio with XYNOMIX through the link in the Radio Buzz section.
NOTTINGHAM v MANCHESTER
THE ELITE SERIES … WEDNESDAY AT SEVEN O'CLOCK
CLICK HERE to buy the webcast.
Gameday fifty-50 draw and the series-long JACKPOT draw are in action …CLICK HERE to join in the fun.
MATCH DAY SHIRT-OFF-HIS-BACK RAFFLE – YOU CHOOSE THE PRIZE IF YOU WIN – YOU'VE GOT TO BE IN IT TO WIN IT! Click here.