210412 | FitC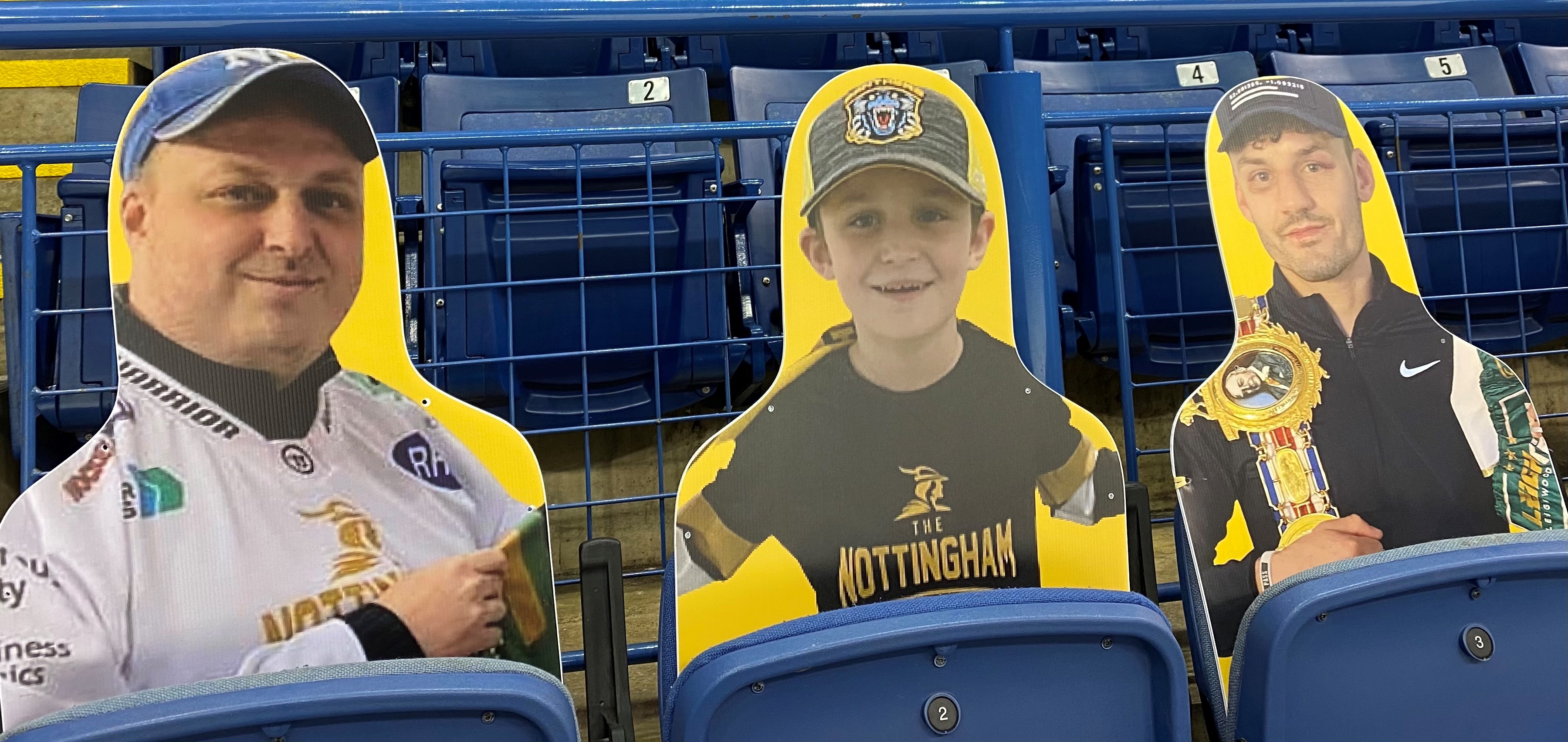 There'll be another Face-in-the-Crowd competition with a signed shirt from the Panthers' team up for grabs when Panthers play their next "home" Elite Series game on Wednesday night against Manchester.
Rinkside announcer Ken Feast will again take you through the scans of 'the crowd' and anyone who upgraded to a gold package in the flatpack fanbase is in with a shout of winning a signed shirt from the locker room. (Hand-overs or mail-outs will take place after the series is completed).
We had a cut out made from Nottingham's boxing sensation and British Featherweight Champion Lethal Leigh Wood and every "home" game we're playing our W W W game… Who's with Woody? If you spot your VIP cut-out next to Leigh in the stands just get in touch and we'll hook you up with your prize.
Our winners so far are: Adam Asher and Lauren Callaby.
There are five more chances to win with four "home" games and a semi-final "home" game included in the who's with Woody competition. Thanks to everyone who has taken part.
PANTHERS v MANCHESTER - WEDNESDAY AT SEVEN - BUY YOUR WEBCAST HERE.
THERE ARE OTHER WAYS TO WIN TOO, WITH THE DAILY FIFTY-50 DRAWS ON MATCHDAYS … THE SHIRT-OFF-HIS-BACK RAFFLES ON GAMEDAYS (YOU CHOOSE YOUR PRIZE IF YOU WIN) … AND THE MONSTER JACKPOT FIFTY-50 RUNNING THROUGHOUT THE ELITE SERIES.
CLICK HERE TO BUY YOUR TICKETS.
GOOD LUCK EVERYONE.