210413 | Smilestyle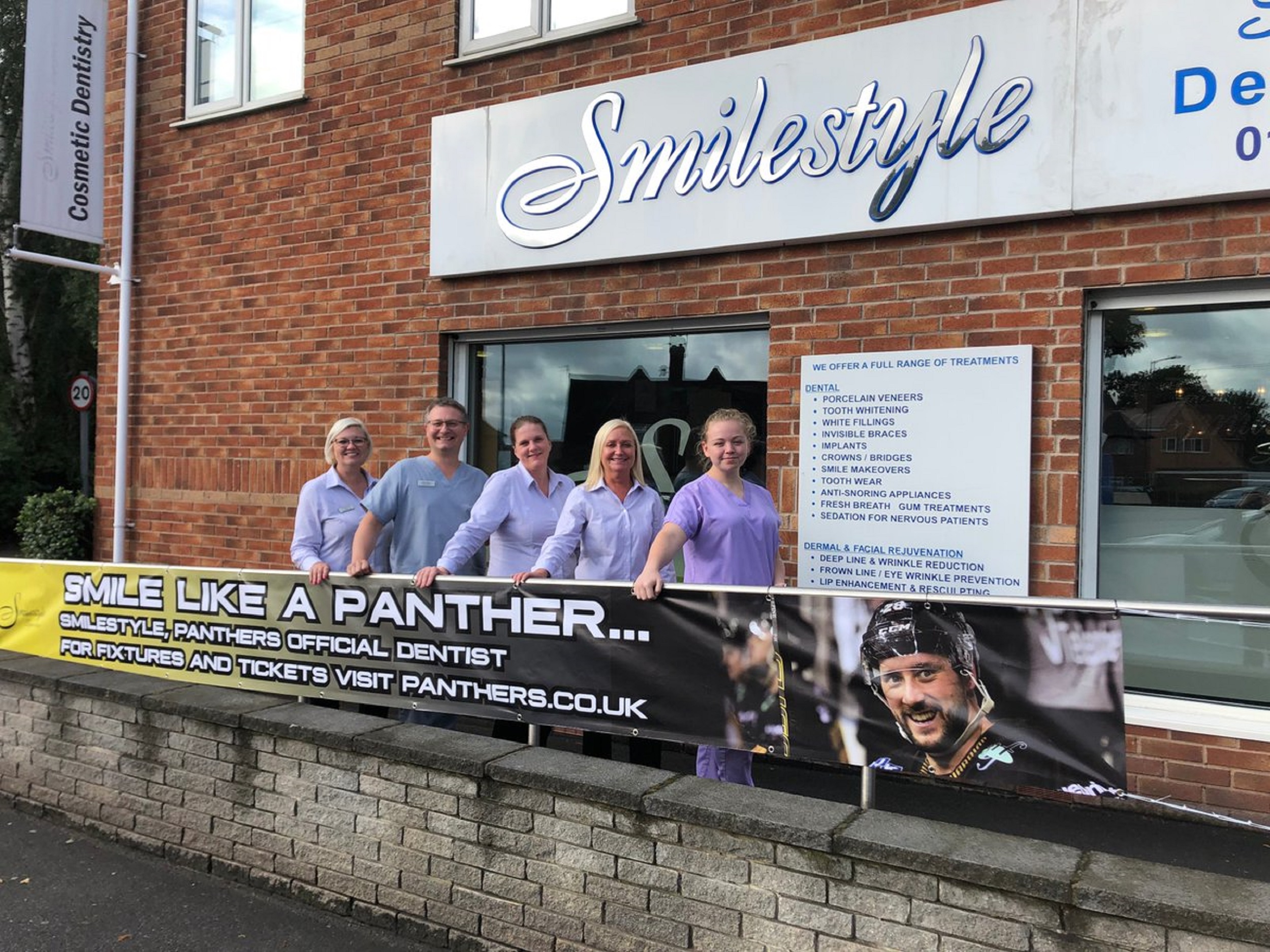 It's going to take a few visits to the dentist to straighten out Brendan Ellis' injury after he suffered a high stick to the face in last weekend's game against Coventry.
He underwent his first appointment at SMILESTYLE SIGNATURE on Nuthall Road in Nottingham yesterday but the bulk of the work needed will have to wait until things have settled down. Both top and bottom teeth are badly affected.
We thank SMILESTYLE SIGNATURE for making room for Brendan on a packed appointment schedule and the Panthers' official dentists will continue to work with the club whilst the player is in the UK.
He was at the arena this morning and despite the discomfort was planning to join his team mates at training.
PANTHERS v STORM
WEDNESDAY AT SEVEN