210415 | Domingue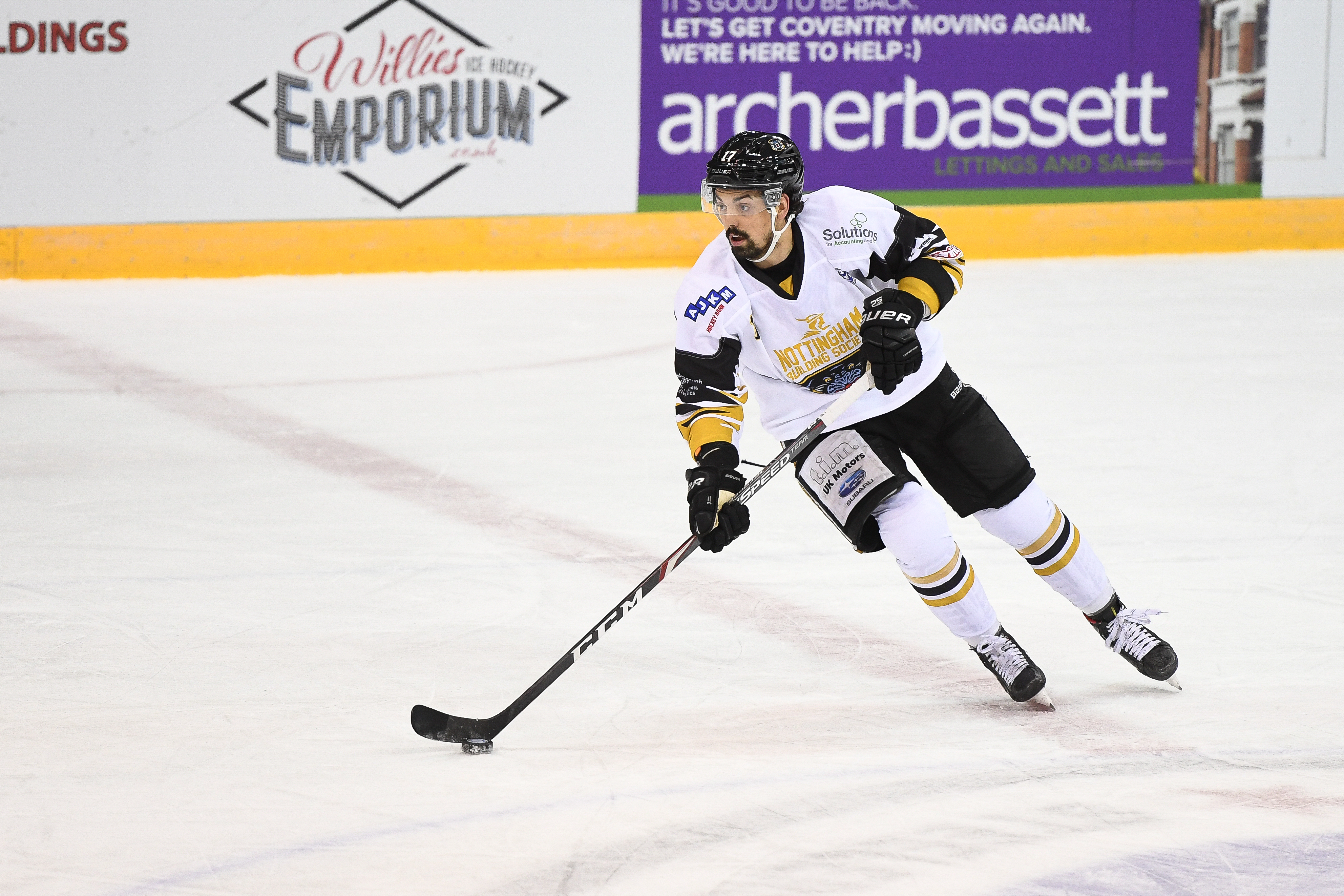 PanthersTV, with Jeremias Chimney Systems, caught up with forward Kevin Domingue earlier today after the Panthers returned to winning ways on Wednesday night with a 4-3 overtime win against the Manchester Storm.
Kevin had a taste of professional hockey earlier this year when he played in the ECHL and he gets into what it's been like continuing his pro journey in the Elite Series with the Panthers.
He talks about how experienced guys like Mark Matheson have helped the team through a tough start to the tournament, his on-ice chemistry with Christophe Boivin, how he managed to find his scoring touch right away and what the biggest lesson he's learnt during the Elite Series so far has been.
You can see the interview with the Panthers' #17 through the thumbnail below.
You can watch Kevin and The Nottingham Panthers return to Elite Series action on Friday night (April 16th) when they take on the Sheffield Steelers at 7.00pm. The game is included in all Panthers six, 12 and 24 game packages.
Individual game passes can be purchased here.
There are also 50-50 draws every Elite Series' gameday, you can enter those and the month long Jackpot draw here.