210416 | Gameday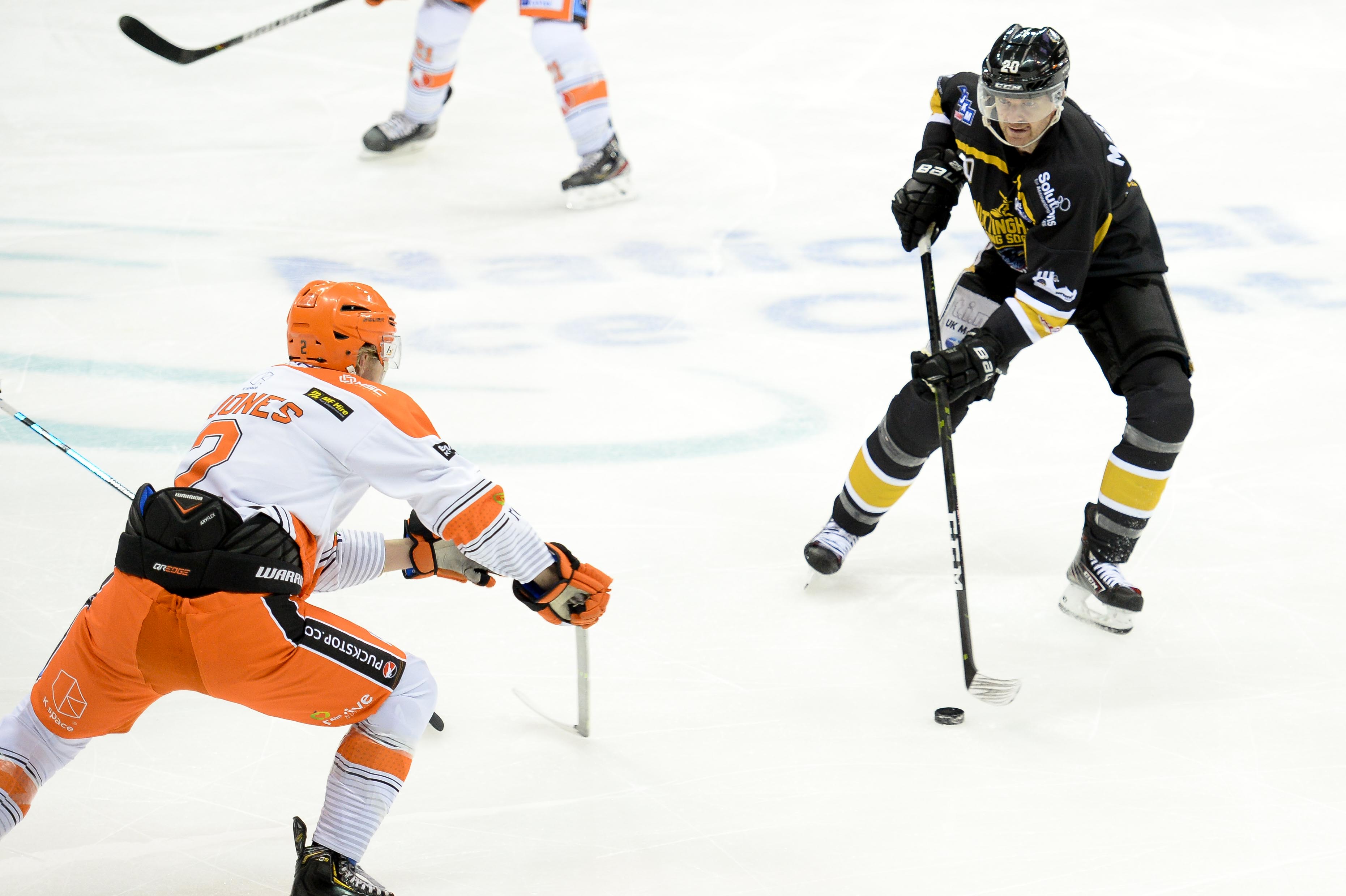 Friday night is hockey night in Nottingham as the Panthers return to Elite Series action against the Sheffield Steelers at 7.00pm tonight.
Nottingham are looking to build off of the thrilling overtime win over the Manchester Storm on Wednesday night, watch the highlights of that game on PanthersTV with Jeremias Chimney Systems below, and start climbing up the tournament standings.
Head Coach Tim Wallace was happy his side "found a way to win" that game against the Storm, hear him on Panthers' Radio with Xynomix through the Radio Buzz section, and believes it can be the launching pad to better things for his side.
Tonight's fixture is a Panthers' "home" game so if you purchased the six, 12 or 24 game package it will be included in there, just sign in to eliteleague.tv to enjoy the game.
Individual game passes can be purchased for £13 here.
You can also win whilst you watch the Elite Series with the gameday "50-50" and "Shirt Off His Back" raffles, they're only £1 to enter and the winners of both are drawn at 10.00pm. Get your tickets for both here.
Don't forget about the month long Jackpot 50-50 draw either, the total grows every single day. Enter that for just £1 here.
PANTHERS VS STEELERS - TONIGHT AT 7.00PM - #BeTheRoar!