210416 | Lachowicz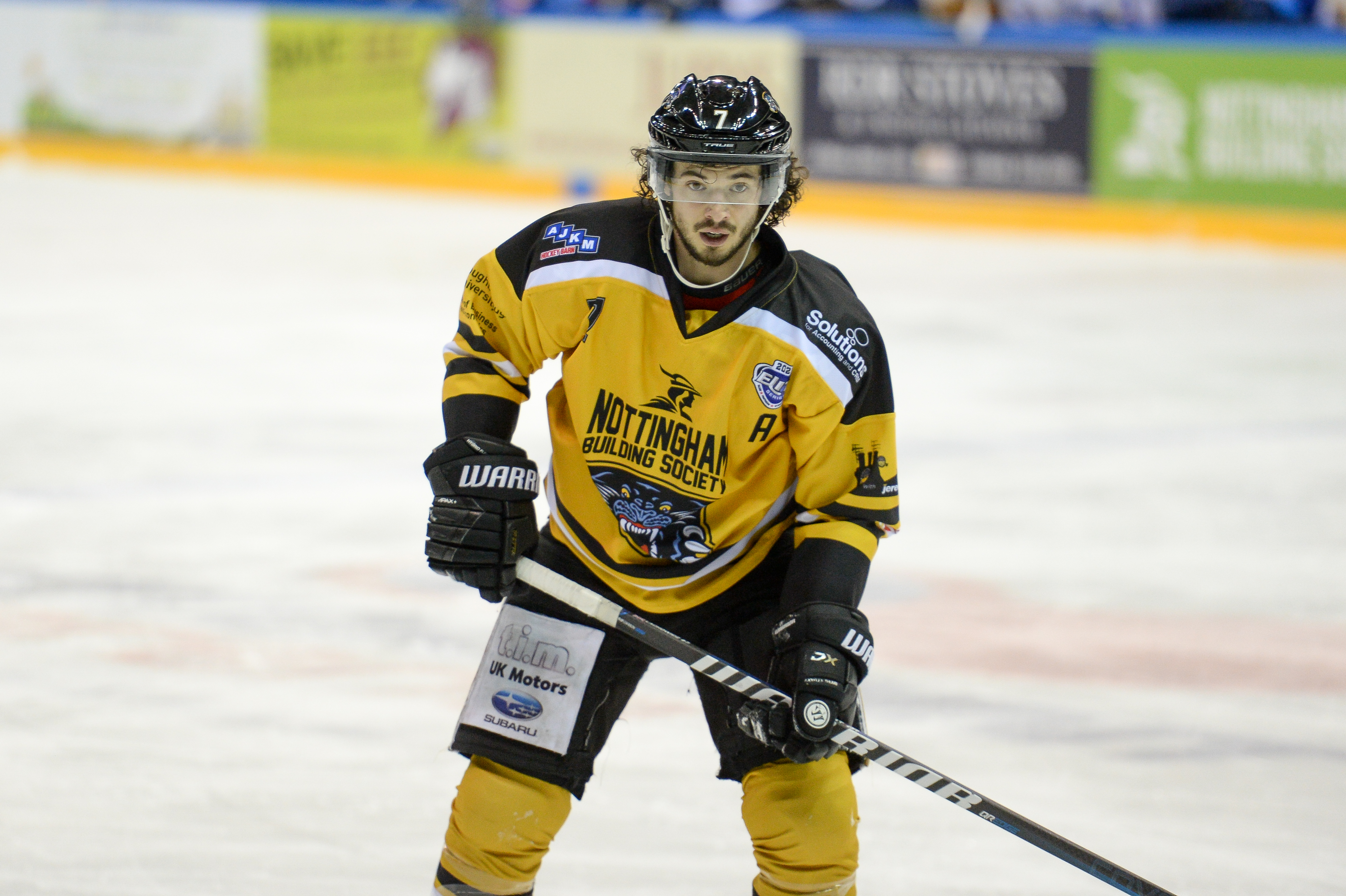 With Mark Garside (upper body) sidelined for Wednesday's win over the Manchester Storm a familiar face was asked to play an unfamiliar role for the second and third periods of the game.
Robert Lachowicz started his career on the wing, in recent years he's converted to centre but on Wednesday night he found himself patrolling the Panthers blue line for most of the game.
Speaking to panthers.co.uk the GB international said: "Skating backwards so much is a little harder on the legs, I took the opportunity at yesterday's optional skate to get some good physio done on them and I'll be ready to go again on Friday night.
"Wally (Head Coach Tim Wallace) came up to me in the first period break and said he needed me to drop back as we were down to five defenceman and I told him I'd be happy to do it but I'd need some help.
"It took me a couple of shifts to get my bearings and I can't thank Stents (Liam Stenton) enough for looking after me out there, he's a young kid but he helped me so much and by the end of the game I kind of knew what I was doing!"
Asked if he sees it as a long term move Rob replied: "If they need me to I'd be more than happy as I was starting to get it but hopefully Gars (Mark Garside) is back on Friday and I can get back up front... My legs aren't as young as they used to be so they'll be happy if they get to spend the game skating forwards once again!"
You can see Rob and The Nottingham Panthers back in Elite Series tonight (April 16th) at 7.00pm when they take on the Sheffield Steelers, it's a Panthers' "home" game so is included in all of our six, 12 and 24 game packages.
If you don't have an Elite Series package individual game passes can be purchased for just £13 here.
There's also chances for you to win every Elite Series gameday with the "50-50" and "Shirt Off His Back" raffles, they're just £1 to enter and you can do that here.