210420 | Elite Series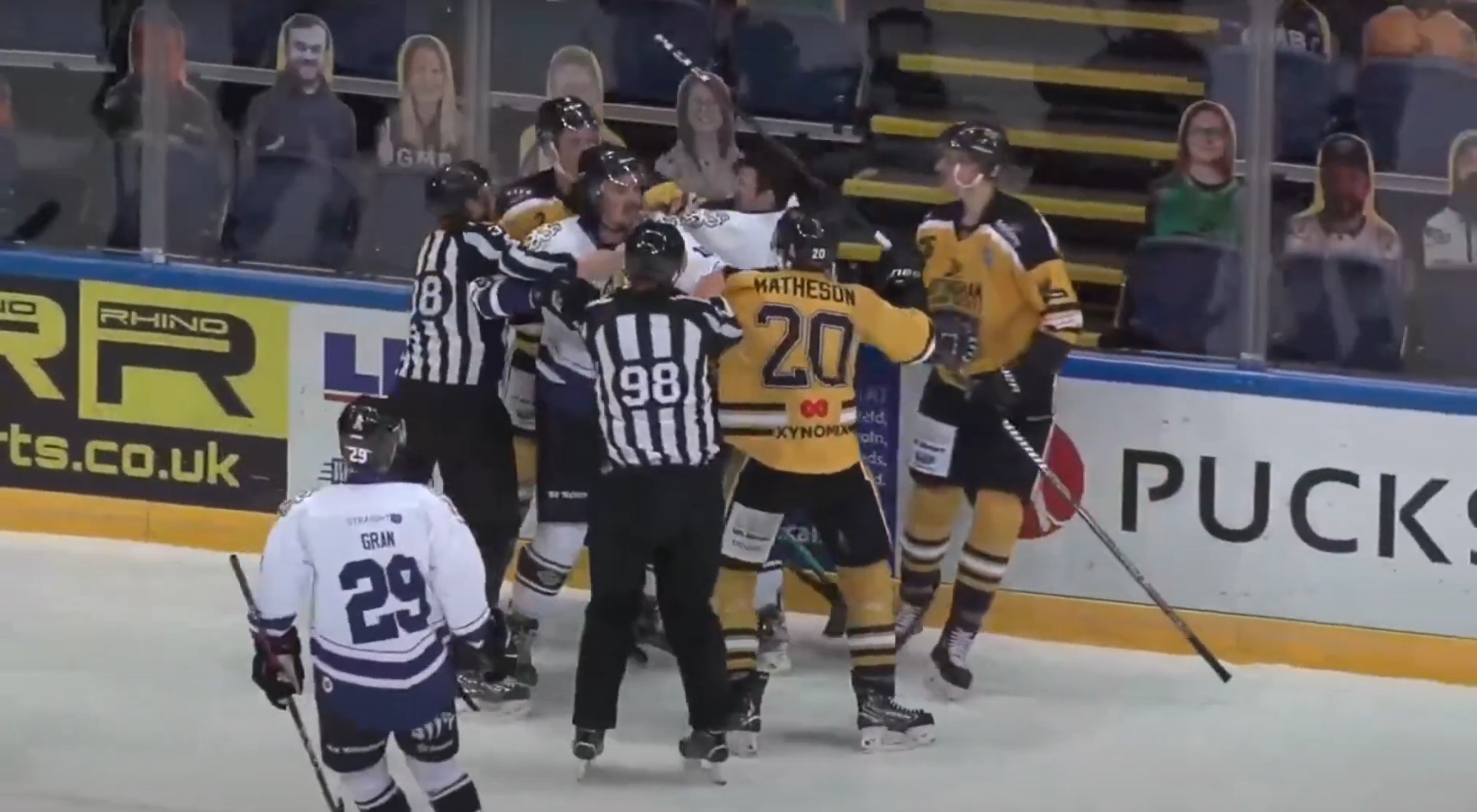 The Elite Series is coming to boil nicely.
After last night's 4-3 victory over the Manchester Storm for THE NOTTINGHAM Panthers there is just a single point between all four teams taking part. There's more action tonight between Sheffield and Coventry but many eyes will be on Wednesday night's return action between Panthers and Storm.
The game was the most feisty in the series so far with a few flashpoints and there was further acrimony at the final hooter (see below).
Panthers' Head Coach Tim Wallace had warned before the series started that so many meetings between teams in such a short space of time would inevitably pump up the rivalry between teams.
"There's no time to forget what someone might have done to you by the time you meet again on the ice," he said.
PANTHERS versus MANCHESTER - WEDNESDAY AT SEVEN O'CLOCK - BUY YOUR GAMEPASS FOR THE WEBCAST HERE!
Fifty-50 tickets and shirt off his back tickets on sale here!