210420 | Winners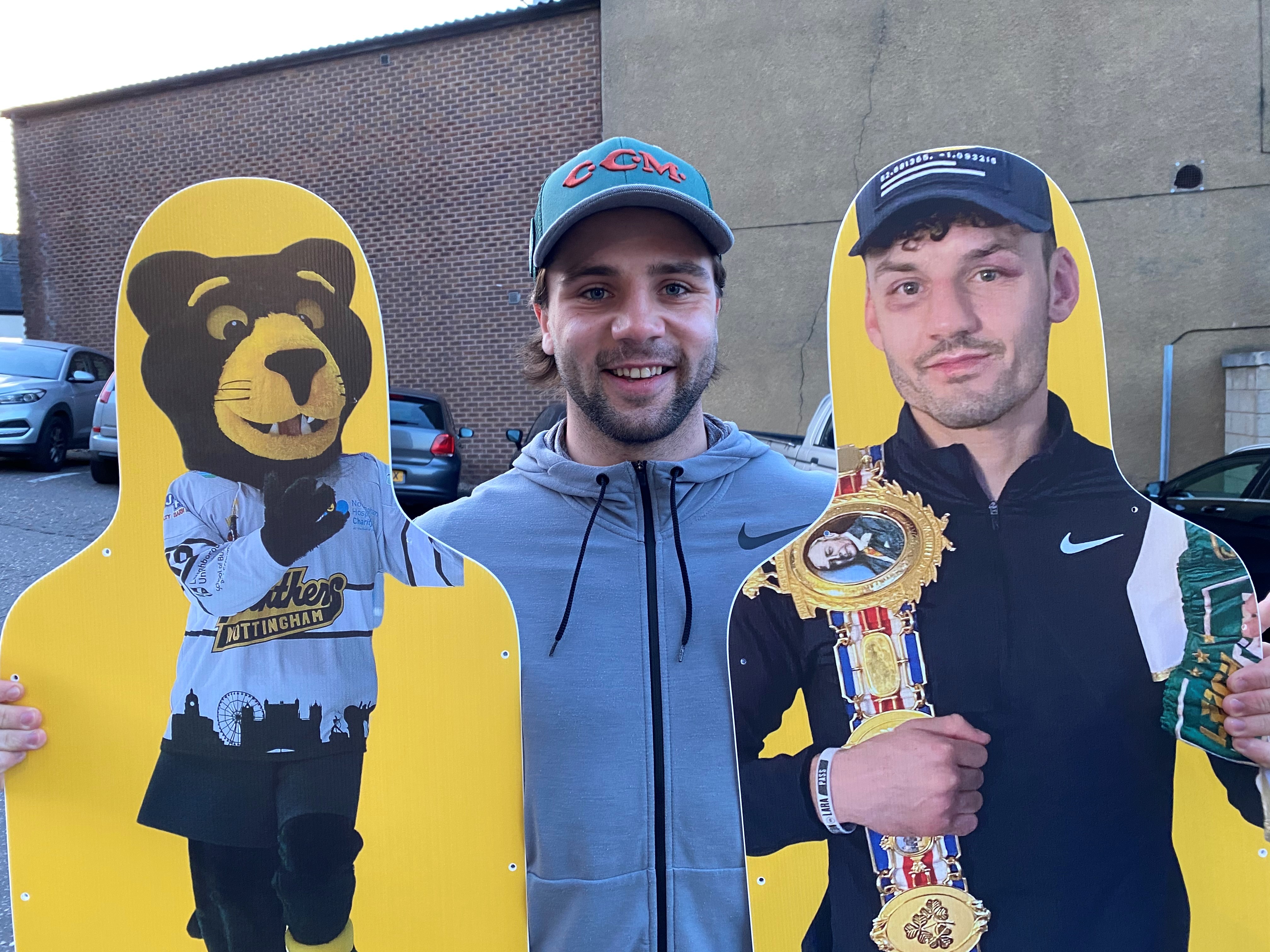 As THE NOTTINGHAM Panthers were picking up another win in the Elite Series last night with their 4-3 victory over the Manchester Storm there was another winner claiming their prize from our Face-in-the-Crowd Gold Package competition.
We've been running our W.W.W. – Who's with Woody? - competition at all of our 'home' matches and so far we have a perfect record of winners claiming their prizes when they spot themselves sitting next to boxing champ and fellow Panthers' fan Lethal Leigh Wood. Justin Herbert got in touch after seeing his young son next to Leigh and they'll be receiving a signed jersey after the Series!
You can also win prizes throughout the Elite Series with the match-by-match Shirt-Off-His-Back raffles, just like Matthew Galtress who chose Ollie Betteridge's gold jersey as his prize after Monday's game.
The fifty-50 draws run every game day and the monster JACKPOT draw continues throughout the series (scroll down to the bottom of the raffles page to find the JACKPOT draw).
Click here to join in the fun and if you're a gold flatpack fanatic with the Panthers keep an eye on the webcast next Sunday against Coventry for your next chance to see if Woody is by your side.
PANTHERS NEXT GAME IS AN 'AWAY' MATCH AGAINST MANCHESTER TOMORROW (WEDNESDAY).
IT'LL BE THE SECOND CLASH BETWEEN THE SIDES IN THREE NIGHTS.
IT COULD BE TASTY … GET YOUR SLICE OF THE ACTION WITH A WEBCAST GAMEPASS HERE!