210421 | Wallace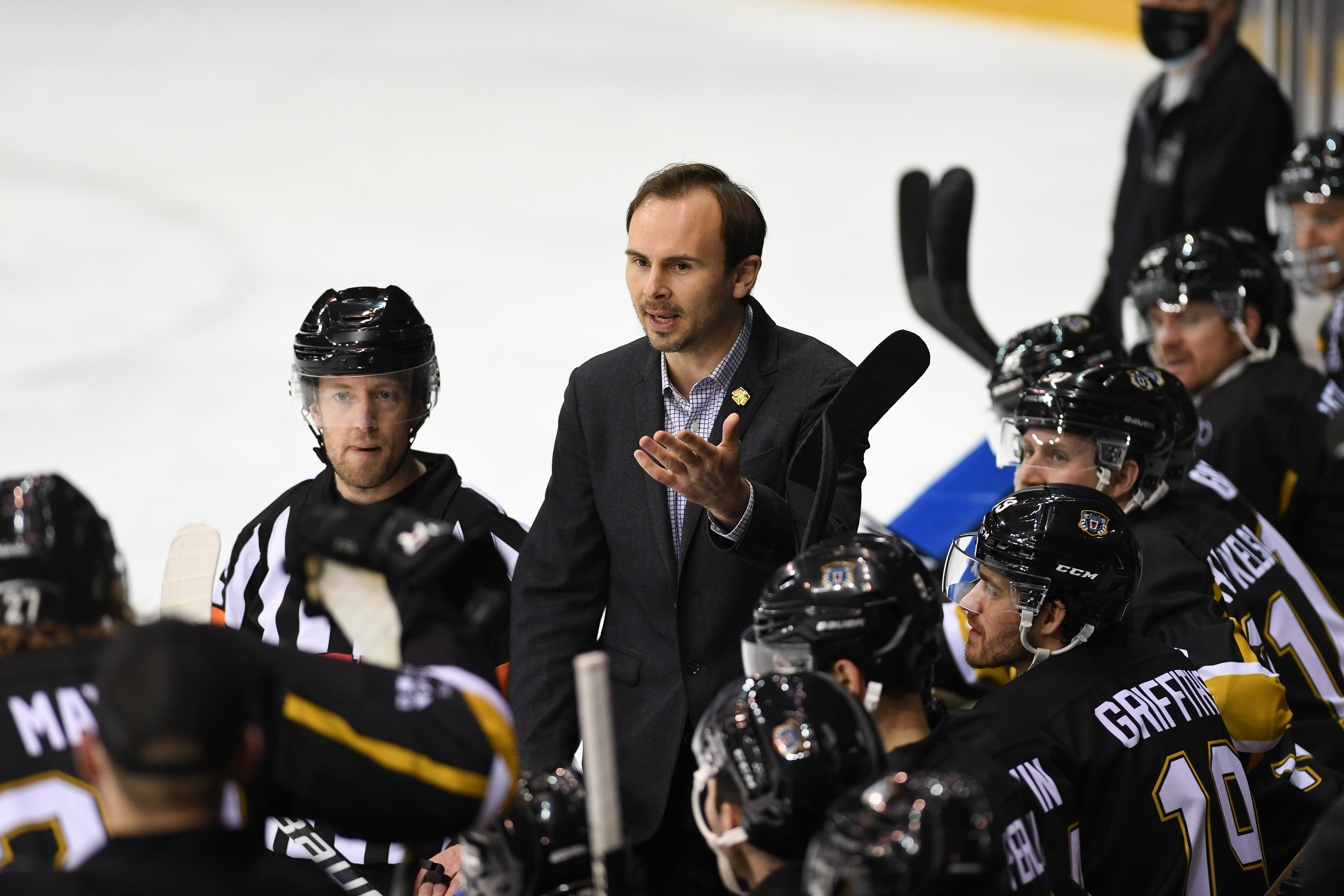 THE NOTTINGHAM Panthers' Head Coach Tim Wallace is urging his players to move on after the 4-2 defeat on Wednesday night against the Manchester Storm.
He's been talking to Panthers' Radio with XYNOMIX and his post-mortem report was honest and fairly brief.
"We've got to move past it and move forward... We need to build on the previous six games," he said.
Too many guys had a night off or an off-night on Wednesday.
The players have back-to-back days without a game and play again on Saturday and Sunday as the round-robin section of the Elite Series draws to a close.
Hear the latest from Tim Wallace on Panthers' Radio with XYNOMIX through the link in the Radio Buzz section.
There is a game in the Elite Series tomorrow (Thursday) involving Sheffield and Coventry and there is a fifty-50 draw in operation. Click here to buy your ticket.
YOU CAN'T WIN IT – WITHOUT A TICKET!