210424 | Gameday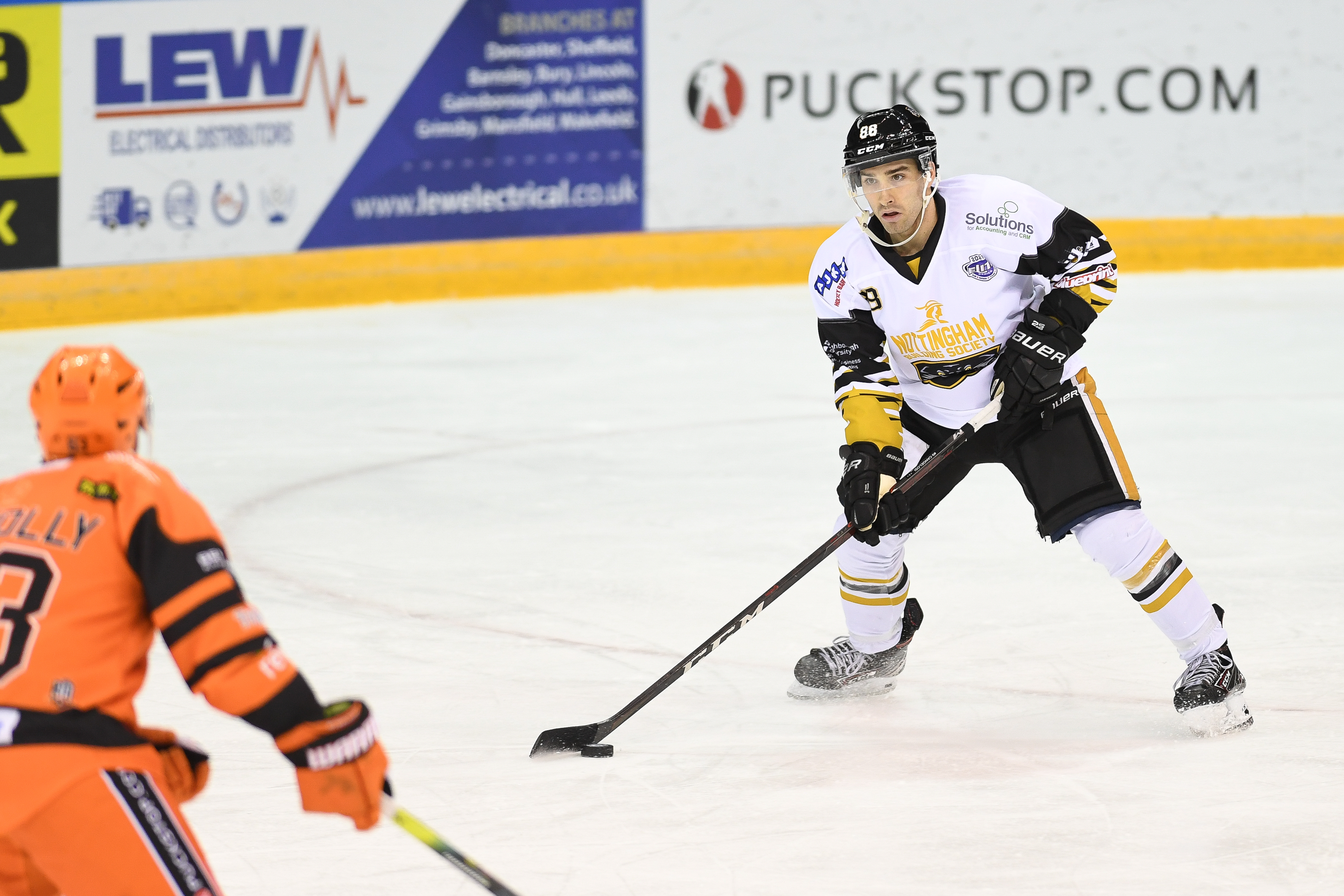 THE NOTTINGHAM Panthers have two more games to play in the round robin section of the Elite Series and the first of those is at 7.00pm tonight against the Sheffield Steelers.
It's a big weekend for the Panthers if they're to climb off of the foot of the Elite Series standings, if they are to move on up Nottingham will have to match Coventry's result from earlier in the day (2.00pm vs Manchester) and top the Blaze on Sunday afternoon.
A two win weekend could see the Panthers climb as high as second prior to the playoffs getting underway on Tuesday.
Tonight's game is an away game so it is included in all of our 12 and 24 game packages, individual game passes can be purchased here for £13.00.
At every Panthers' game you have the chance to win a game worn, signed jersey in the "Shirt Off His Back" raffle and if you win you choose whose jersey you want as your prize! It's just £1 to enter and you can do that here.
With back-to-back games in the Elite Series the gameday "50-50" raffle is set to feature a bumper cash prize, remember the more you buy the bigger the total will be. Enter here for just £1.
And don't forget about the monster "Jackpot 50-50" raffle which will be drawn on the final day of the tournament, the prize total grows every day and someone is set to be very happy when the draw is made. Get your tickets for just £1 here.
ELITE SERIES' PLAYOFF STREAMING PACKAGES ARE AVAILABLE NOW, MORE INFORMATION ON THOSE IS AVAILABLE HERE.