210426 | Chelsea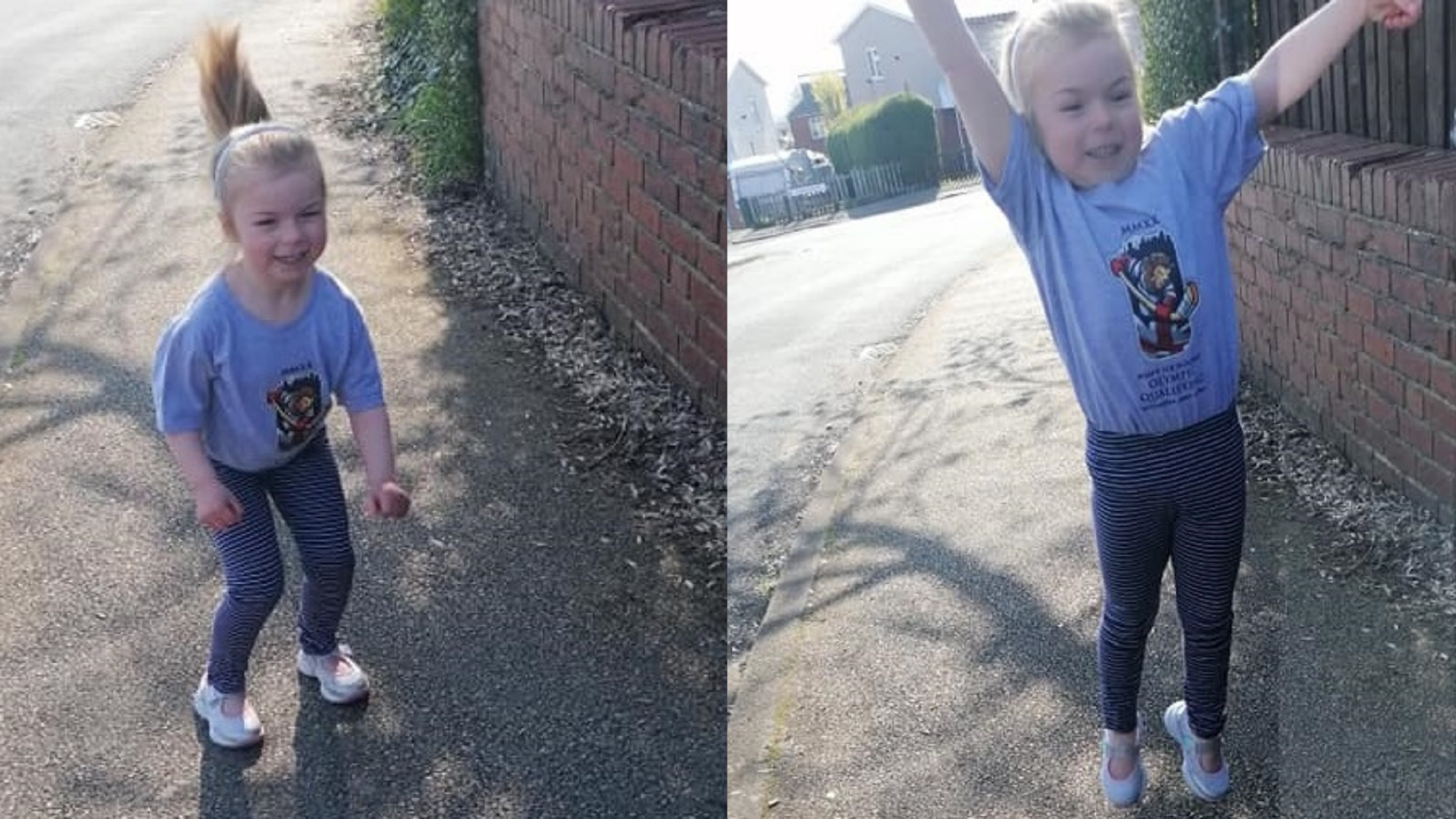 A four-year-old Panthers fan is bidding to ride an amazing total of 200 miles to help raise awareness and get funds for the charity RETHINK MENTAL ILLNESS.
Mum Keeley told panthers.co.uk : "Chelsea suffers with her emotions and has autism which makes day to day life overwhelming at times but she's taken on the challenge to help other people who might suffer really badly with their mental health.
"She's a very special little girl whose doing anything she can to change the world. She's recently done a community Easter egg hunt, she donated 450 Easter eggs to a children's hospital and she left out notes with kind messages and the numbers of where people can get help in a crisis."
Keeley's family are from Nottingham and she was brought up watching the Panthers and says it was "only natural" that her daughter would become a fan too. They say they can't wait for the pandemic to end so they can come to some games.
Any fans who want to help little Chelsea's fund-raising bid can do so through: https://www.facebook.com/donate/430300131389085/?fundraiser_source=external_url
Chelsea's bicycle rides have seen the little one knocking off five miles a day along trans-Pennine trails in Yorkshire and Derbyshire. Some days she's done as much as twelve miles.
Panthers reckon she is doing a terrific job and have sent her some messages of support from the club including a personal good luck video from GB international Ollie Betteridge. We've sent her a signed shirt for a proposed raffle and we've had a special Panthers' shirt made with her name and the number ONE on the back.
See the club's messages to her below.
Good luck Chelsea! Please help her efforts if you can. Thank you.