210427 | Gameday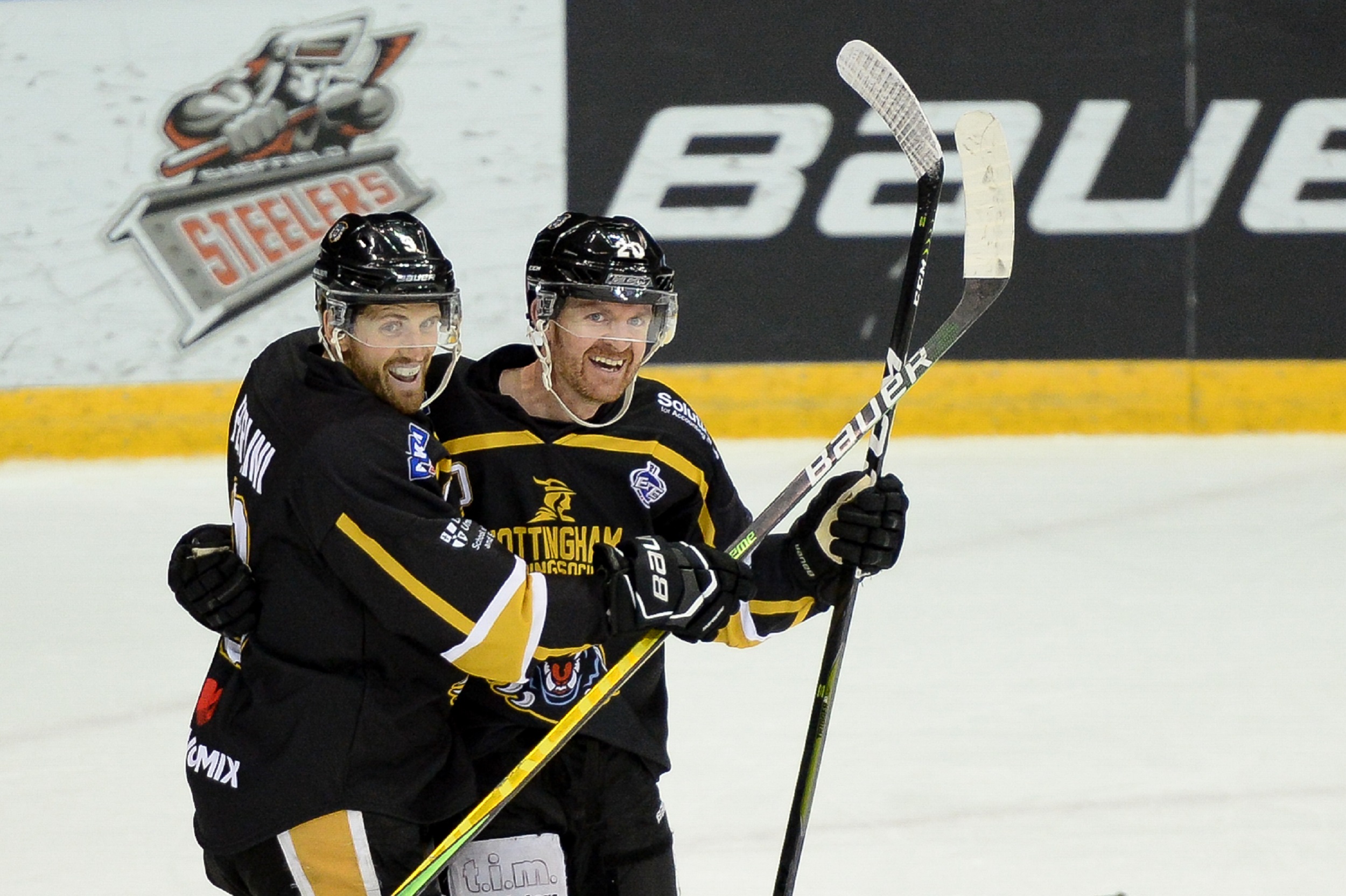 The Elite Series playoffs face-off today and THE NOTTINGHAM Panthers take part in the 5.00pm curtain raiser against the Coventry Blaze.
It's the first leg of the Panthers' two-legged semi-final with the winner decided on overall aggregate score, Nottingham are the designted "away" team after Coventry chose to "host" the first leg due to their higher seeding from the round robin section of the tournament.
The second leg takes place on Wednesday (April 28th) at 7.00pm).
You can book your playoff streaming package, which could potentially reduce the cost of each game to just £7, here.
And don't forget that you can win whilst you watch the Elite Series.
First up there's the "Shirt Off His Back" raffle where if you win you choose whose jersey you want as your prize.
Then there's the gameday "50-50" raffle and with two playoff games taking place there's sure to be a bumper prize on offer, remember the more you buy the bigger the cash prize.
The winners for both of those raffles will be drawn at 10.00pm and you can enter them here for just £1.
There's also the monster "Jackpot 50-50" that's set to be drawn at 10.00pm on Monday May 3rd, that's also just £1 to enter and you can do that here.
PANTHERS VS BLAZE - PLAYOFF HOCKEY - 5.00PM!