210602 | Carr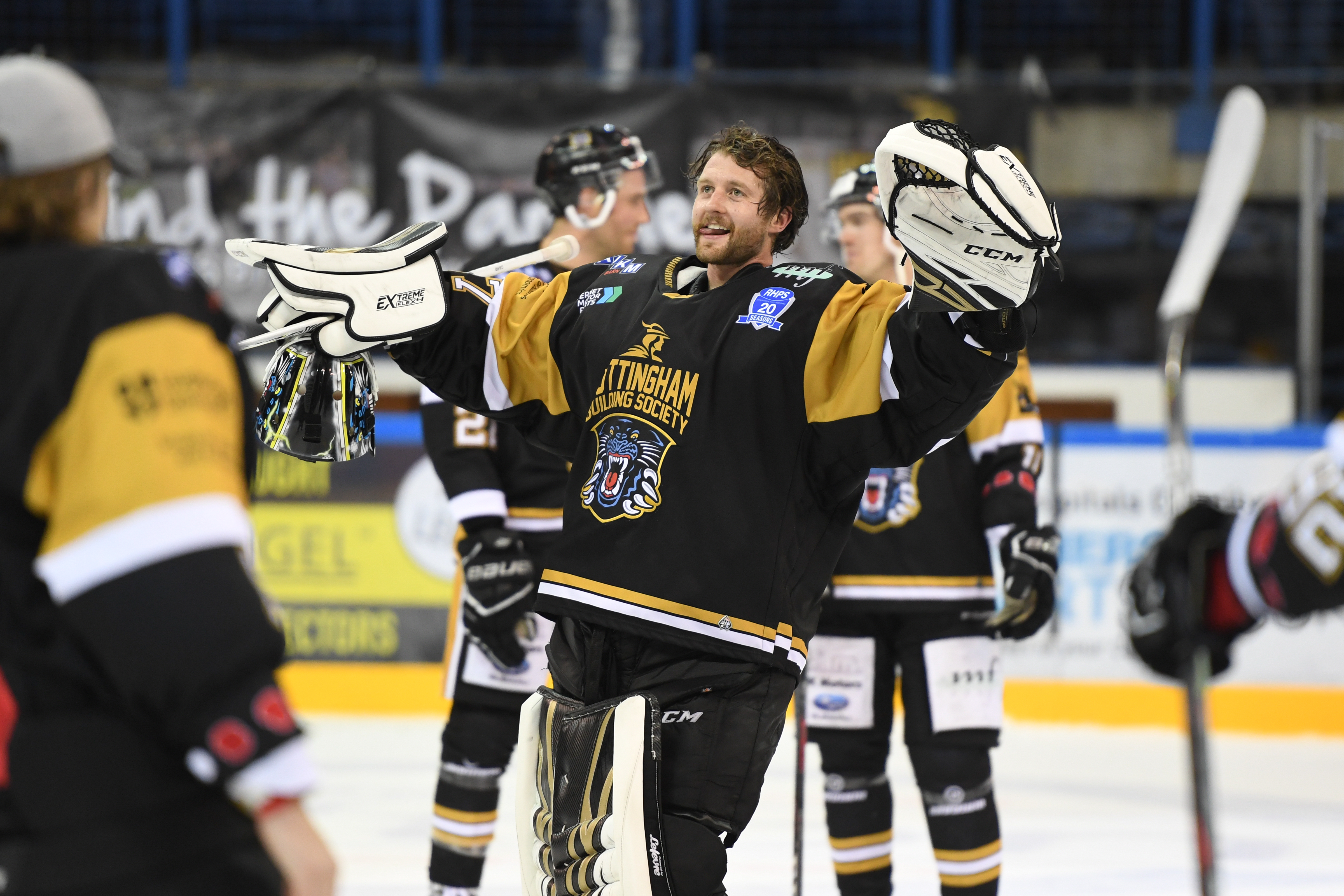 THE NOTTINGHAM Panthers are delighted to announce that star starting netminder Kevin Carr will be back for the 2021/22 campaign.
The 30-year-old Ontario native had been lined up to return for the season-that-never-was, 2020/21, which was wiped out by Covid.
Instead of returning to the UK, where he had been courted by several top teams, he ended up signing for the ECHL's Utah Grizzlies in January. He also spent time with their affiliate team in the higher AHL league, the Colorado Eagles.
He had 22 wins for the Panthers in season 2019/20 with less than two-and-a-half goals per game on average and a save percentage of just under 92.
He led the league in shut outs with four across the season.
His numbers were even better during the Continental Cup where he started four of the Panthers six games, winning three and losing just one by way of a shootout.
In Europe he registered a 1.96 goals against average and a 94.5 save percentage.
Head Coach Tim Wallace says he's very happy that Director of Hockey Gui Doucet has successfully completed negotiations to bring the player back to Nottingham.
The pair are confident he will build on what he started in an impressive first campaign in the black-and-gold.
PANTHERS FANS ARE REMINDED THAT SEASON TICKETS ARE CURRENTLY IN THE PROCESS OF RENEWAL THROUGH THE BOX OFFICE.
CLICK HERE TO BOOK YOUR LOCATIONS FOR ANOTHER SEASON OF TOP FLIGHT PROFESSIONAL ICE HOCKEY.
ICE HOCKEY IS BEST WHEN IT IS WITNESSED LIVE FROM RINKSIDE!