210616 | Pre-Season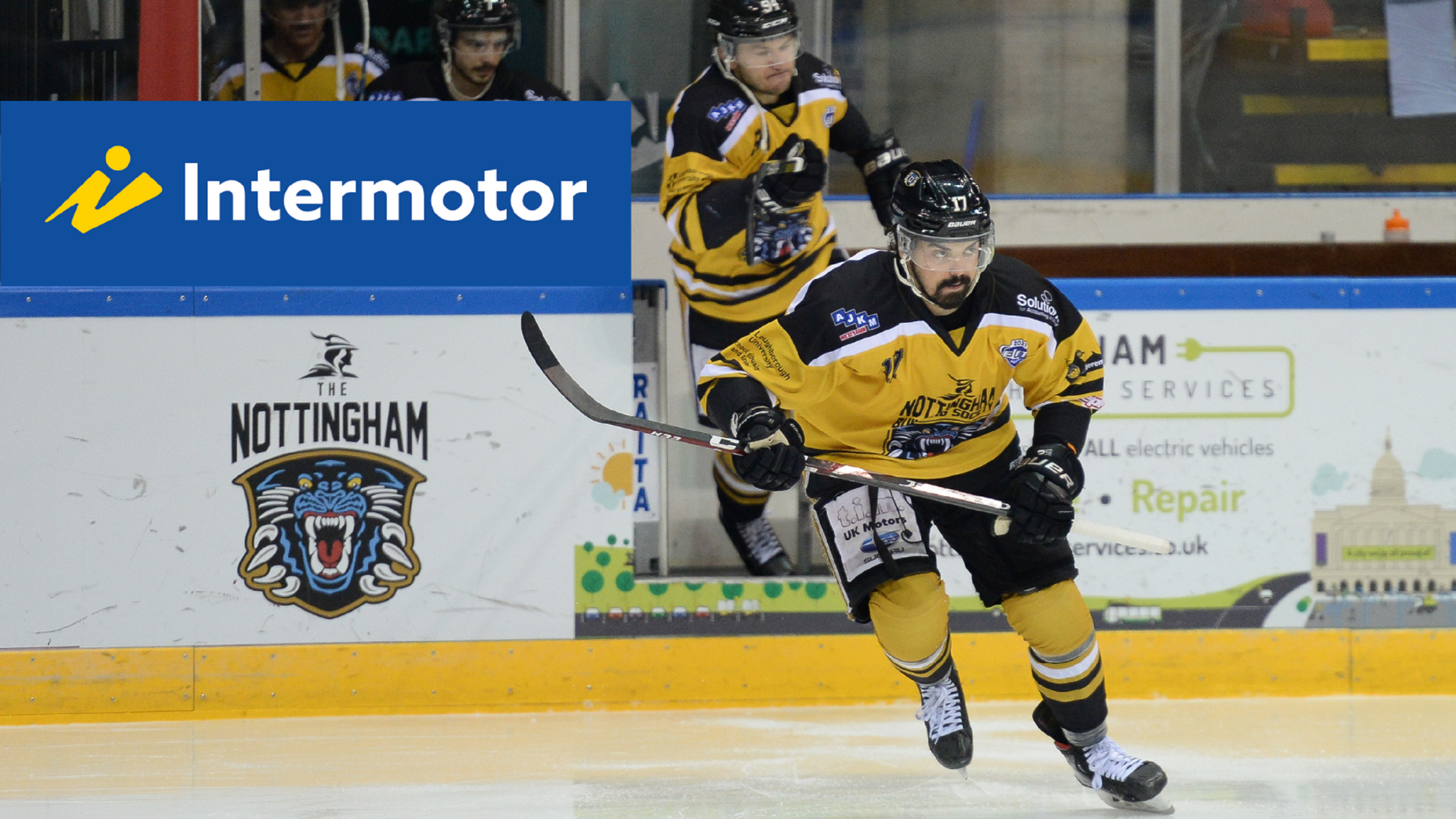 THE NOTTINGHAM Panthers will get ready for the new season with two weekends of back-to-back action bringing three of the country's top clubs together.
This will be the 75th anniversary since the club first hit the ice in the old Nottingham Ice Stadium. Sponsored by INTERMOTOR Panthers will be taking on Cardiff and arch-rivals Sheffield with two trophies on the line.
First up will be a two-leg affair against the Cardiff Devils for the Diamond Jubilee Cup.
Panthers will be in Wales on Saturday September 11th (7pm) and the deciding second leg will be the next day at the Motorpoint Arena in Nottingham on Sunday September 12th with a four o'clock face-off.
The following weekend fans will be able to weigh up the latest instalment in the biggest rivalry in the country when Sheffield visit Nottingham on Saturday September 18th (7pm) with the teams clashing again the next day in Sheffield to decide the winner of the Aladdin Cup.
Panthers' Director of Hockey, Gui Doucet, said: "These are two weekends of mouth-watering action to raise the curtain on the new season.
"It will be good for all three teams to get a measure of each other ahead of the new campaign.
"The excitement thrown up by the recent Elite Series showed how much the fans have been missing this great sport of ours so for the management of these three great clubs to get together to set the scene for the return to action is great news for everyone. Our thanks go to Intermotor for their support!"
Ticket details for the two games in Nottingham will be announced soon. (Just in case there are any late issues with social distancing for example, the games are likely to be unreserved seating at fixed prices).
INTERMOTOR is a provider of engine management solutions, operating throughout Europe, with over fifty years experience of manufacturing and supplying engine management components. Click here to visit their website.