210618 | Treetops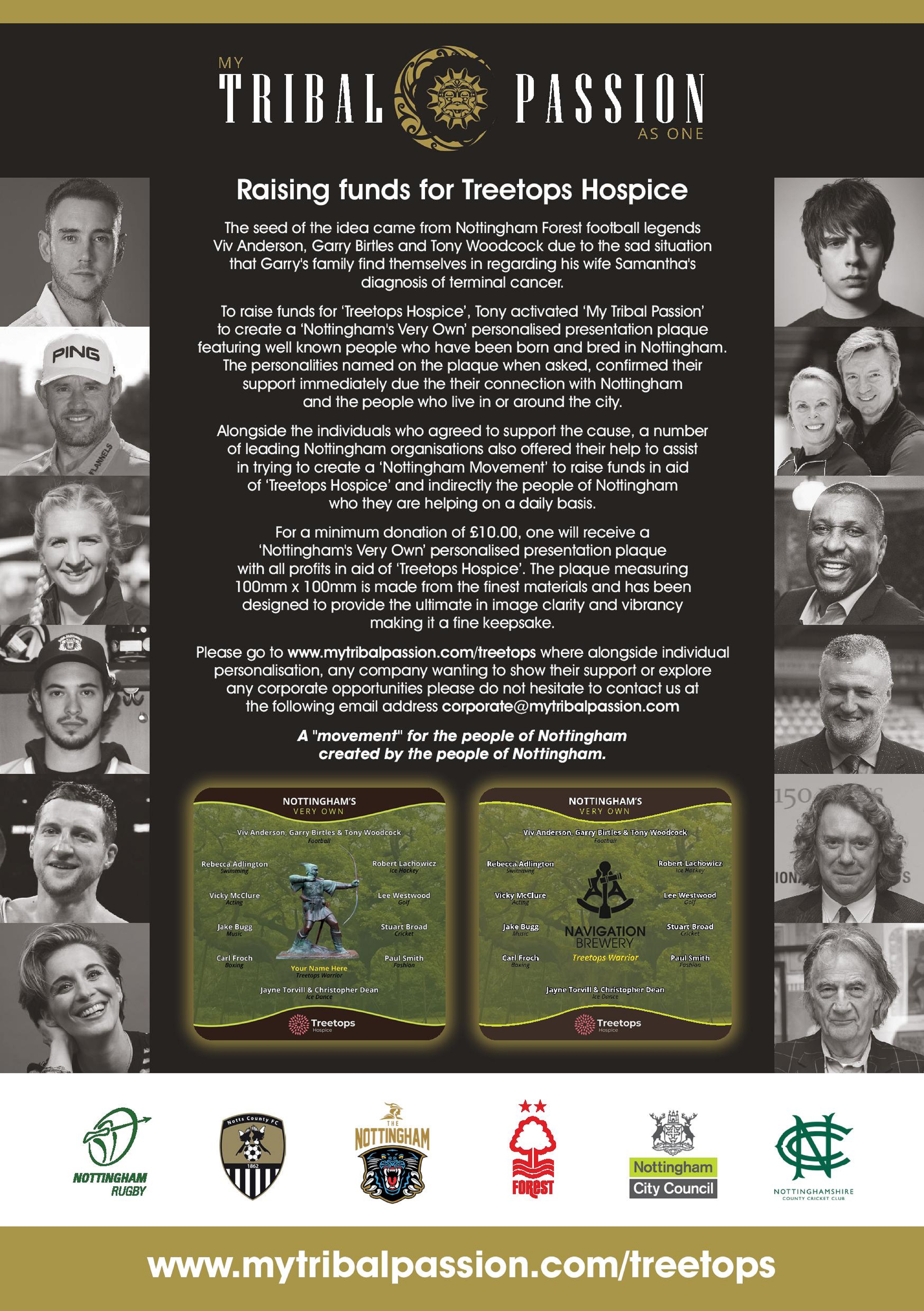 THE NOTTINGHAM Panthers are supporting a new initiative – called NOTTINGHAM'S VERY OWN – aimed at raising funds for the Treetops Hospice.
Three Forest legends – Tony Woodcock, Garry Birtles and Viv Anderson came up with the plan after Garry's wife was diagnosed with a terminal illness.
Nottingham sports stars and celebrities, including the Panthers, have put their names to the scheme and fans can buy a personalised TREETOPS WARRIOR commemorative plaque with all profits going to the fund-raising initiative. Other corporate based events will also be taking place.
For more details visit: www.mytribalpassion.com/treetops