210620 | Raffle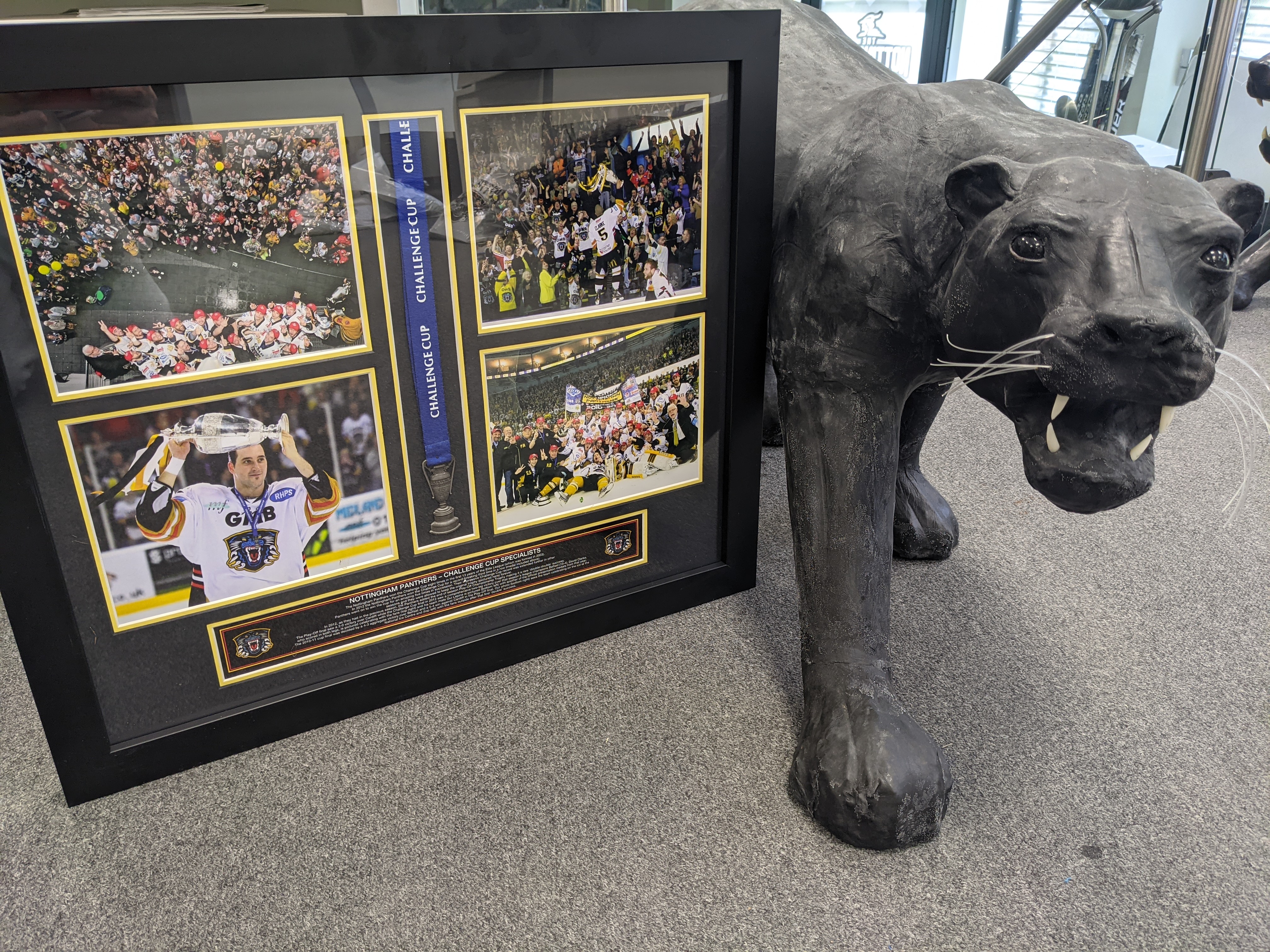 Our latest online raffle featureD a unique piece of framed memorabilia that will give the winner the chance to own the same medal as awarded to the players on the ice.
That winner was drawn on Sunday night and our congratulations go out to PETER MORRIS on winning this fabulous prize.
THE NOTTINGHAM Panthers' rich heritage includes an amazing record in the Challenge Cup and there are only two frames like this in existence.
The frame won by Peter, put together by Create Framing, includes a plaque celebrating the club's remarkable record of winning the Challenge Cup an amazing eight times in the first thirteen years of the Elite League plus some photographic memories from the remarkable double-double when the Panthers won both the cup and the play-offs in both 2010-11 and 2011-12.
Topping off the display and taking centre stage is one of the official winners' medals from 2012 (these have previously only been owned by players and club officials).
Stay tuned to panthers.co.uk for our next memorabilia offering!
Thank you to everyone who entered the raffle, your support has once again been incredible..