210626 | Doherty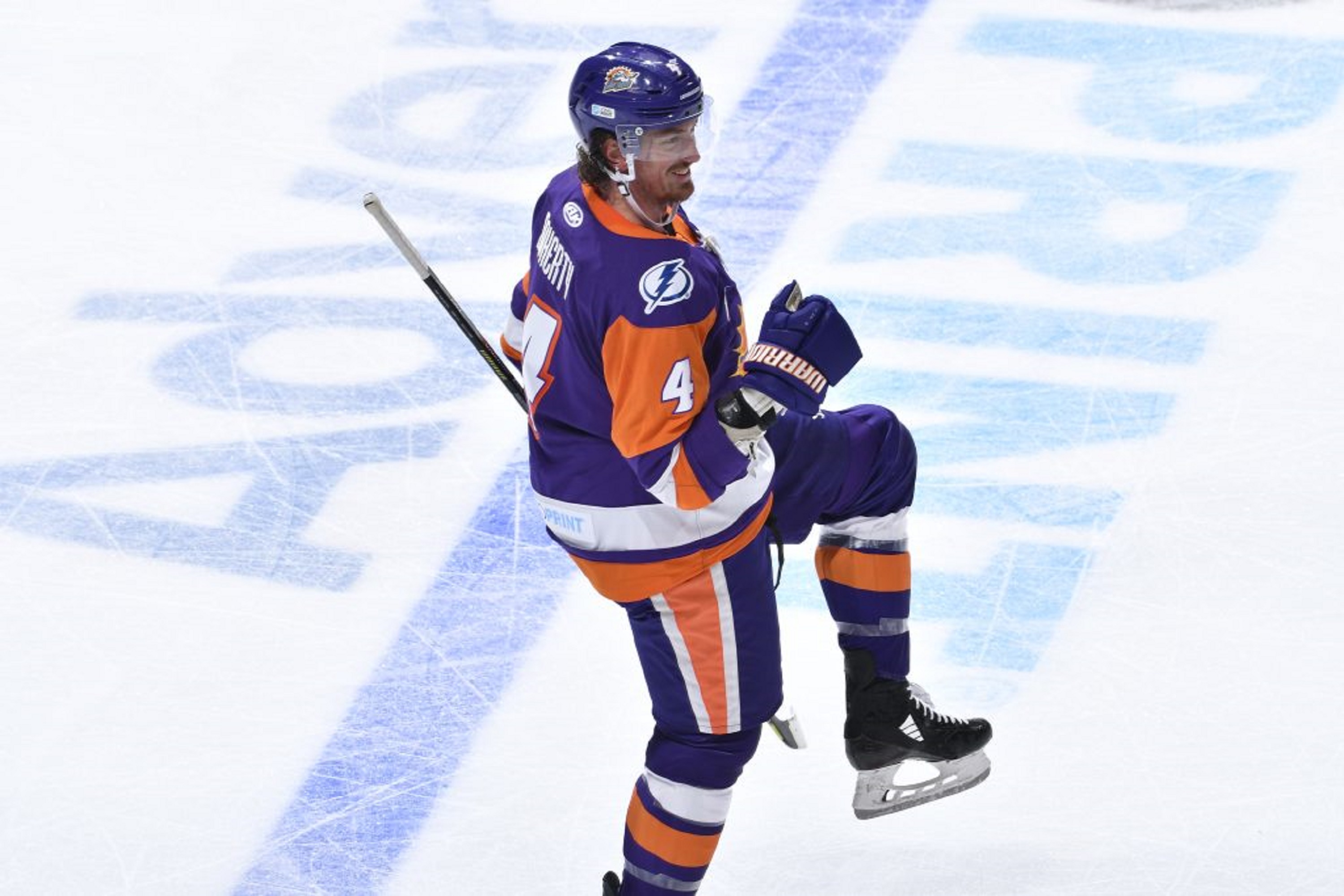 THE NOTTINGHAM Panthers have added 30-year-old blueliner Taylor Doherty for the upcoming Elite League campaign.
The right-shot defenceman stands at six feet eight inches tall!
He bided his time last season playing through the pandemic in Poland with Cracovia Krakow alongside another new addition to the Panthers' roster for the upcoming 2021/22 season - Jeremy Welsh.
Drafted by the San Jose Sharks in the second round of the NHL entry draft (57th overall) in 2009 Taylor went on to play 257 games in the AHL. That included five years with the Sharks affiliate in Worcester as well as time with the Toronto Marlies & the Providence Bruins.
From Cambridge, Ontario he has also iced in 203 games in the ECHL and he represented Team Canada at Under-17 and Under-18 levels.
He also has European experience having played in the Czech Republic as well as his stint in Poland.
Taylor Doherty is Director of Hockey Gui Doucet's fourth addition to the the Panthers' blue line after the signings of Steve Lee, Josh Tetlow and player/assistant-coach Mark Matheson.
Said Doucet of his latest recruit: "It's hard not to be obvious but at six feet eight inches we're expecting Taylor to be a big presence on the blueline. He's a good skater and moves the puck well for a big man. Like many before him, he wants to play in Nottingham and show the fans what he can bring to the table. We're pleased to have him."
PANTHERS FANS GET THEIR FIRST CHANCE TO SEE THE LATEST RECRUIT IN ACTION WHEN THE TEAM HIT THE ICE IN THE INTERMOTOR SPONSORED DIAMOND JUBILE CUP AGAINST CARDIFF (HERE ON SEPTEMBER 12TH) AND IN THE ALADDIN CUP AGAINST SHEFFIELD ON SEPTEMBER 18TH, ALSO SUPPORTED BY INTERMOTOR - a provider of engine management solutions, operating throughout Europe, with over fifty years of experience supplying factured parts and manufacturing engine management components.