210807 | Doucet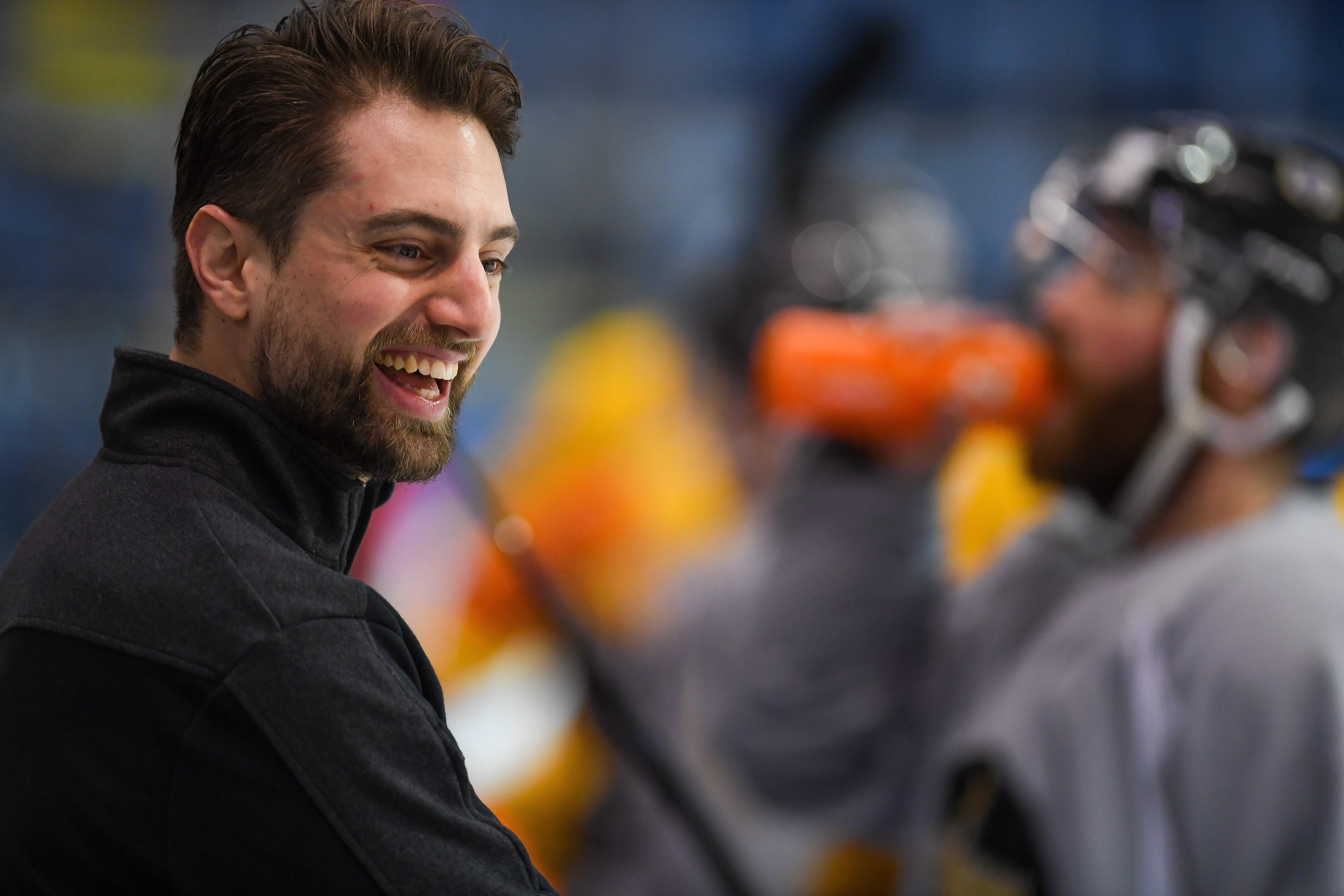 THE NOTTINGHAM Panthers' Director of Hockey Gui Doucet has welcomed the addition of Italian-Canadian MASSIMO CAROZZA to the line-up for the coming campaign in the Elite League.
Fans will get their first chance to see him in action at the 75th Anniversary Season curtain raiser sponsored by INTERMOTOR on Sunday September 12th.
Meanwhile, you can hear Doucet's scouting report on the latest signing on Panthers' Radio with XYNOMIX. He describes the new forward as having good speed and able to make plays and a hard worker.
He also says the 25-year-old is still ambitious and keen to keep his career moving in the right direction.
HEAR DOUCET RIGHT NOW, RIGHT HERE BY CLICKING THE IMAGE AT THE TOP OF THIS STORY!
THE SECOND LEG OF THE DIAMOND JUBILEE CUP AGAINST THE CARDIFF DEVILS IS ON SUNDAY SEPTEMBER 12TH AT FOUR O'CLOCK. SPONSORED BY INTERMOTOR. TICKETS ON SALE SOON.