210811 | Numbers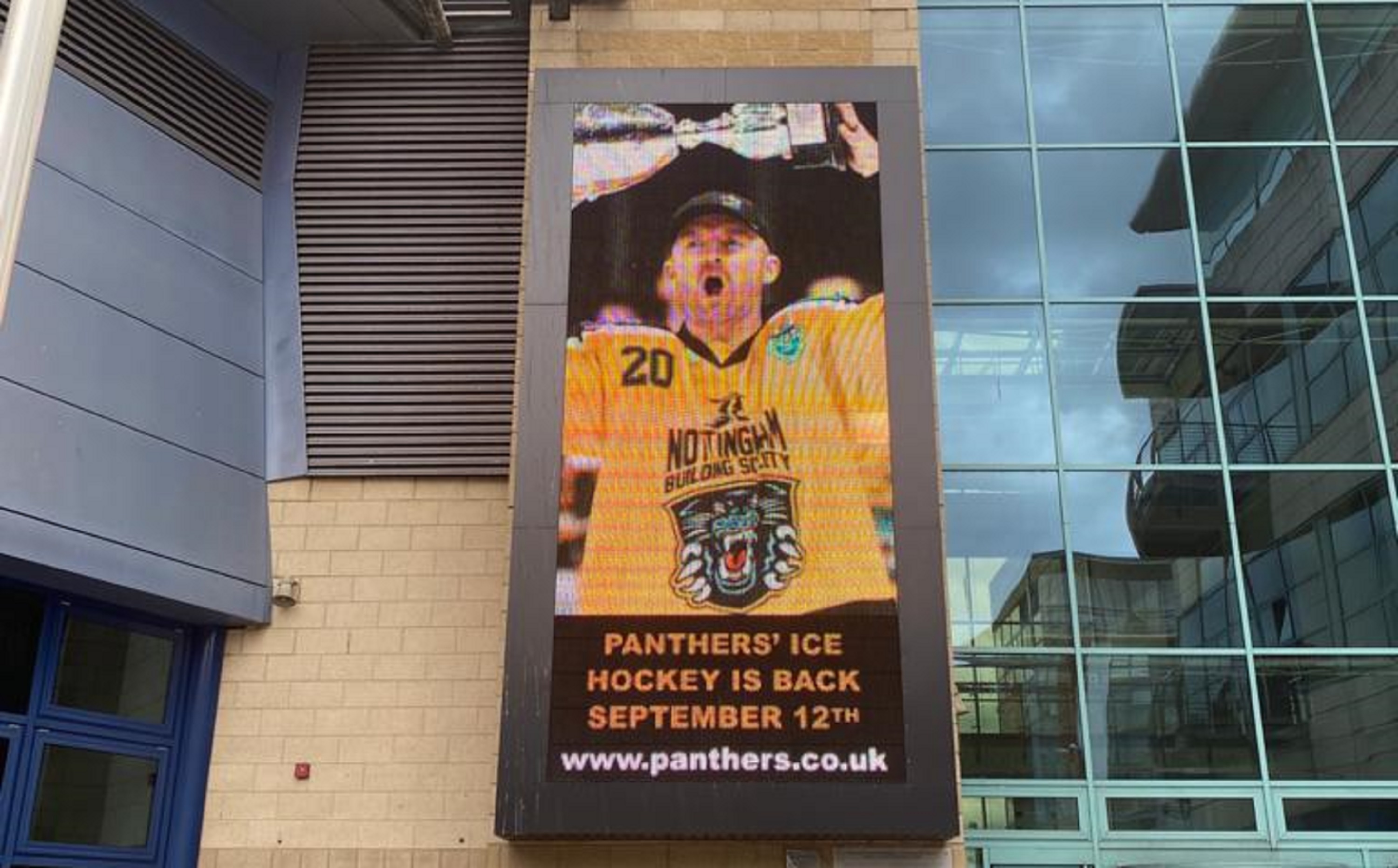 THE NOTTINGHAM Panthers will take to Nottingham Arena ice in front of fans, for the first time since March 1st 2020, on Sunday September 12th against the Cardiff Devils in the second leg of the Diamond Jubilee Cup, sponsored by Intermotor, at 4.00pm.
Recuitment for the new season is almost complete with just a couple of forward spots remaining to fill and Director of Hockey Gui Doucet working hard to get the final pieces of the roster finalised prior to training camp getting underway next month.
The Diamond Jubilee Cup is followed by the return of Saturday night hockey in Nottingham when arch-rivals Sheffield Steelers come to town for the first leg of the Aladdin Cup on September 18th, face-off 7.00pm.
Tickets for those games, brought to you in association with Intermotor, are on sale soon.
Playing numbers for the current members of the team have now been confirmed and can be found below.
#37 Kevin Carr
#31 Will Kerlin
#4 Taylor Doherty
#12 Brady Norrish
#13 J.C. Brassard
#20 Mark Matheson
#25 Josh Tetlow
#45 Steve Lee
#14 Jordan Kelsall
#15 Jeremy Welsh
#17 Kevin Domingue
#21 Matt Lane
#23 Massimo Carozza
#43 Mathieu Tousignant
#74 Ollie Betteridge
#81 Simon Suoranta
#94 Christophe Boivin