210812 | Jersey Launch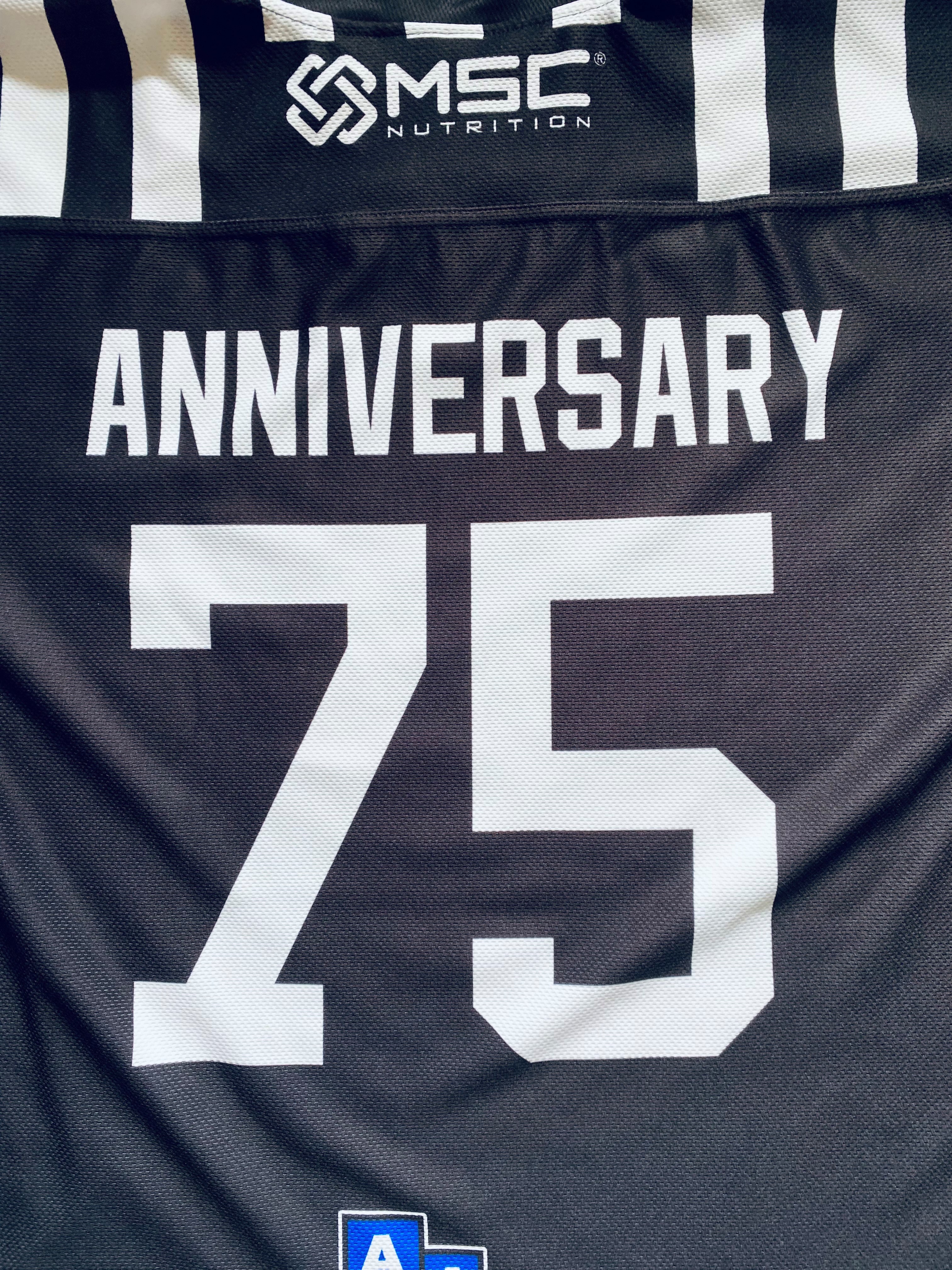 THE NOTTINGHAM Panthers will be revealing their jerseys for the 2020/21 season at a special event at Saltbox on Saturday September 4th at 2.00pm.
Stunning home, away, alternate and a special 75th anniversary jersey will be on display for fans to see before heading over to Ice Locker Nottingham to buy replicas or place orders for custom versions with names/numbers on the back.
Director of Hockey Gui Doucet, members of the 2021/22 playing roster plus Paws will be in attendance to rub shoulders with fans ahead of the pre-season on what promises to be a fun night as we all get together for the first time since March 1st 2020.
Saltbox does have limited capacity so it will be first come first served to get into the venue.
Thank you for your tremendous support throughout the pandemic, we can't wait to see you all again.
THIS WILL BE THE PANTHERS' 75TH ANNIVERSARY SEASON. THE CLUB FIRST HIT THE ICE IN 1946.
THE NEW SEASON WILL START WITH INTERMOTOR-SPONSORED DIAMOND JUBILEE CUP ACTION AGAINST CARDIFF WITH THE DECIDING LEG IN NOTTINGHAM ON SUNDAY SEPTEMBER 12TH.
THE FOLLOWING WEEKEND THE ALADDIN CUP WILL SEE HOME ICE ACTION AGAINST ARCH-RIVALS SHEFFIELD ON SATURDAY SEPTEMBER 18TH.
THE ELITE LEAGUE WILL FACE-OFF IN NOTTINGHAM ON SUNDAY SEPTEMBER 25TH and THAT GAME WILL BE A PART OF THE SEASON TICKET PACKAGE.