210822 | Raffle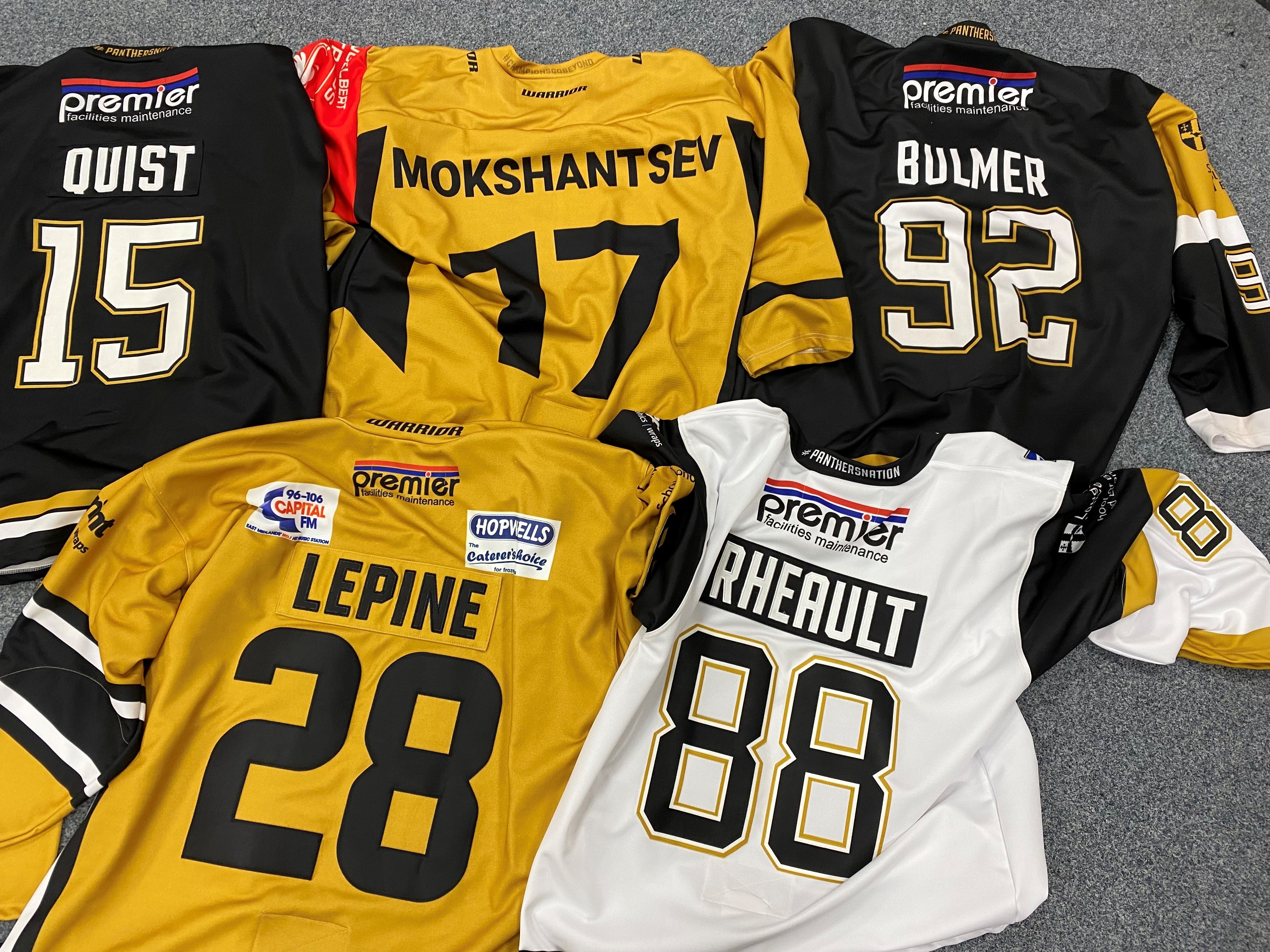 Our latest online memorabilia raffle, which featured a host of unique items pillaged from Goody's store room, has now concluded.
The winners were drawn on Sunday (August 22nd) night and you can find who won what below.
PRIZE ONE: #28 Guillame Lepine 2018/19 gameworn jersey - won by Rob Pacey
PRIZE TWO: #17 Alex Mokshantsev 2017/18 CHL jersey (misprinted with #17 instead of #71) - won by Matthew Derbyshire
PRIZE THREE: #92 Brett Bulmer 2019/20 gameworn jersey (this is a printed shirt which was made up and used pending the arrival of his sewn game shirt) - won by Laura Gray
PRIZE FOUR: #88 Jon Rheault 2019/20 gameworn jersey - won by David Simpson
PRIZE FIVE: #15 William Quist 2019/20 gameworn jersey - won by Ben Godfrey
Our congratulations go out to the winners, who will be contacted on Monday morning, and our thanks goes to everyone who has taken part in these online raffles thorughout the pandemic.