210825 | Season Tickets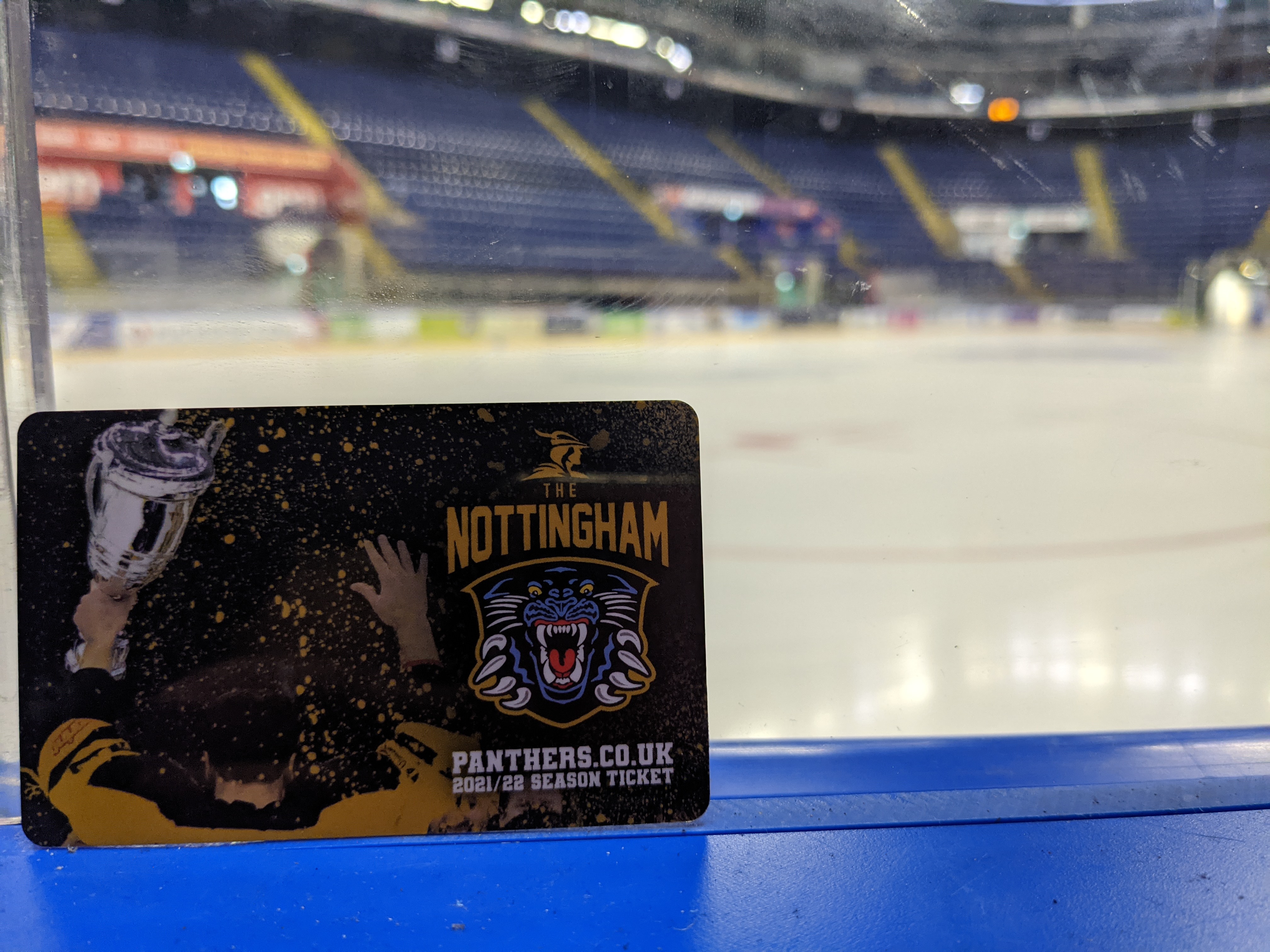 All the perks of being a Panthers' season ticket holder are still available – but only until close of business on Tuesday (August 31st).
​Ice hockey crowds return to the sport for the upcoming 2021-22 season and we all know that Panthers' ice hockey is best witnessed live at the arena in Nottingham.
Season ticket holders get in to 25 games, they have their locations held for other games, they get special offers and best of all they pay much less on average!
Whilst the deadline for renewing previously-held locations has now passed applications for new season tickets remain open until the end of August. It promises to be an exciting season and demand for match tickets which went on sale last week shows that fans are itching to get back to the live action at the arena. A season ticket guarantees your seat.
If you apply on line taking the "best available" option you will be allocated prime seats that have just become free: www.motorpointarenanottingham.com/Online/article/season-tickets
If you have a specific request then you should use the email option but that could take a little longer: generalenquiries@motorpointarenanottingham.com
Applications are open until the end of August.
THIS WILL BE THE PANTHERS' 75TH ANNIVERSARY SEASON. THE CLUB FIRST HIT THE ICE IN 1946.
THE NEW SEASON WILL START WITH INTERMOTOR-SPONSORED DIAMOND JUBILEE CUP ACTION AGAINST CARDIFF. THE DECIDING LEG IS IN NOTTINGHAM ON SUNDAY SEPTEMBER 12TH.
THE FOLLOWING WEEKEND THE ALADDIN CUP WILL SEE HOME ICE ACTION AGAINST ARCH-RIVALS SHEFFIELD ON SATURDAY SEPTEMBER 18TH.
THOSE TICKETS ARE NOW ON SALE AND SEASON TICKET HOLDERS CAN STILL BOOK THEIR LOCATIONS EVEN IF THEIR CARDS HAVEN'T YET ARRIVED.
THE ELITE LEAGUE WILL FACE-OFF IN NOTTINGHAM ON SUNDAY SEPTEMBER 26TH and THAT GAME, AGAINST DUNDEE, WILL BE A PART OF THE SEASON TICKET PACKAGE.