210827 | Young Cardinal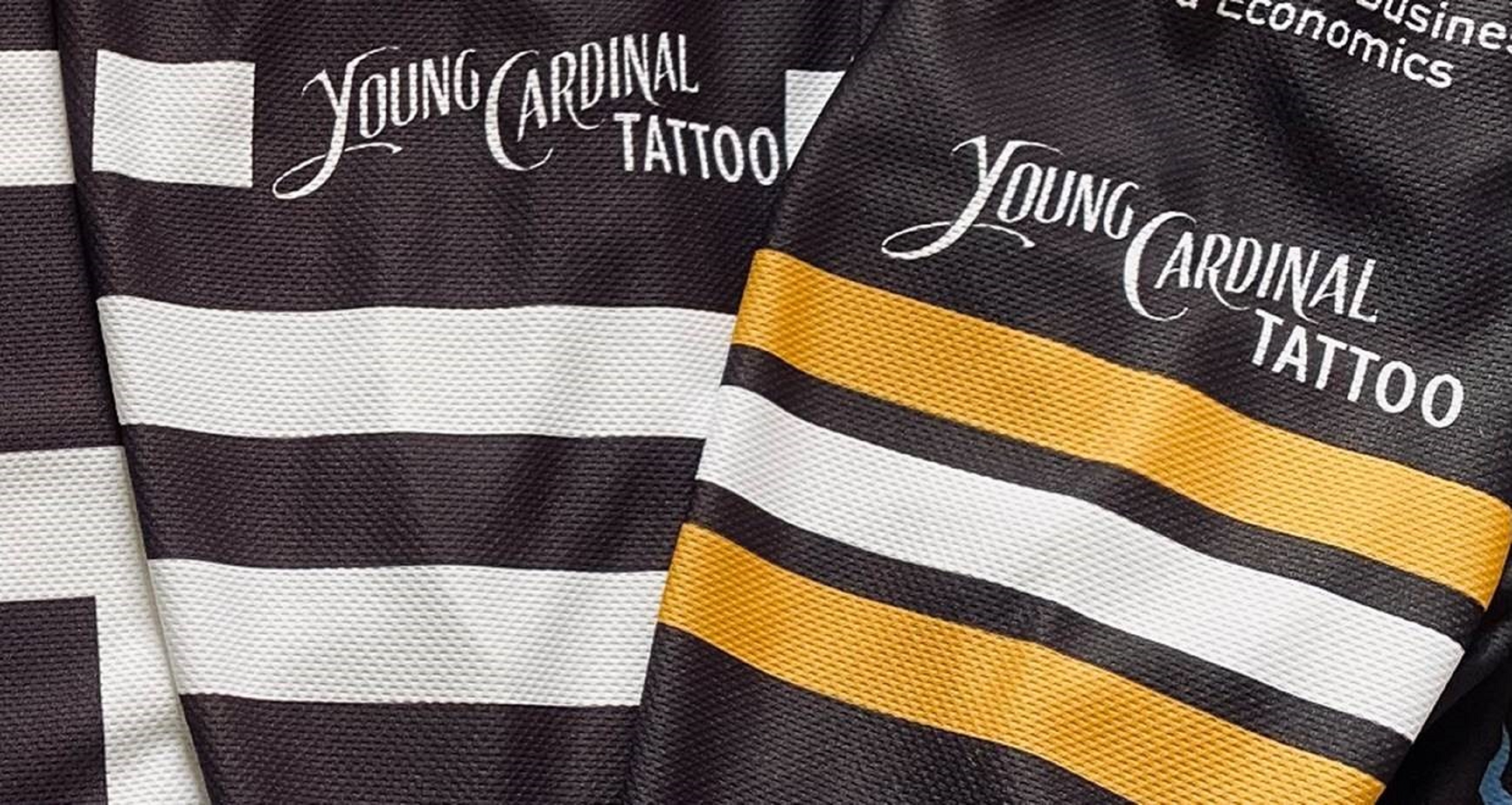 THE NOTTINGHAM Panthers have a new shirt sleeve sponsor in the shape of YOUNG CARDINAL TATTOO.
Tattoo artist Charlotte Deakin is a long-standing fan of the Panthers and has committed her Derby-based studio to sponsoring the club on a new two-year deal.
Fans will see the company logo on the jerseys and there'll be a rinkside board and appearances on the giant scoreclock videotron hanging above centre-ice at games.
Charlotte has also pitched in with a couple of dazzling posters to help promote the new QR code system for buying fifty-50 and Shirt Off His Back raffle tickets and these are being lined up for display on the concourse at home games.