210828 | Fixture Cards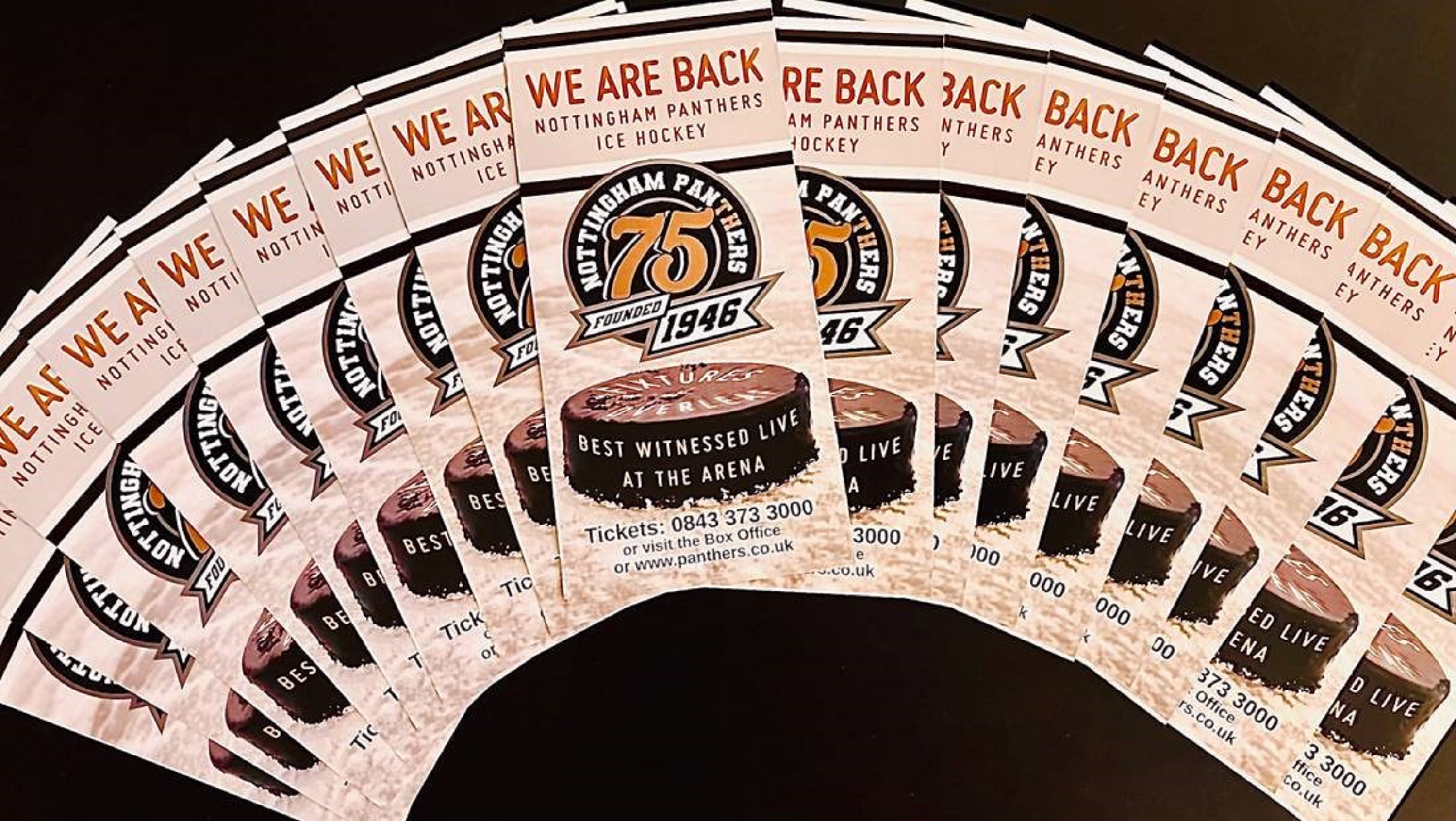 The season is approaching fast and furious and it feels more real with every passing day.
Each passing milestone brings home the reality.
When the puck drops on September 12th in the INTERMOTOR sponsored deciding leg of the Diamond Jubilee Cup Panthers' 75th Anniversary campaign will be underway.
And it will be underway in front of fans for the first time in 80 weeks. PANTHERS' ICE HOCKEY – BEST WITNESSED LIVE AT THE ARENA IN NOTTINGHAM!
The latest part of the build-up sees over 100,000 home fixture cards rolling off the presses at Temples for distribution by Nottingham Local News through letter boxes across the city.
Watch out for yours – it's what your fridge magnets were made for!
Tickets for the game against Cardiff on September 12th (Sunday 4pm) and the following weekend against Sheffield in the Aladdin Cup (Saturday 7pm) – also sponsored by INTERMOTOR – are on sale NOW!
SEE YOU THERE!