210905 | Foyer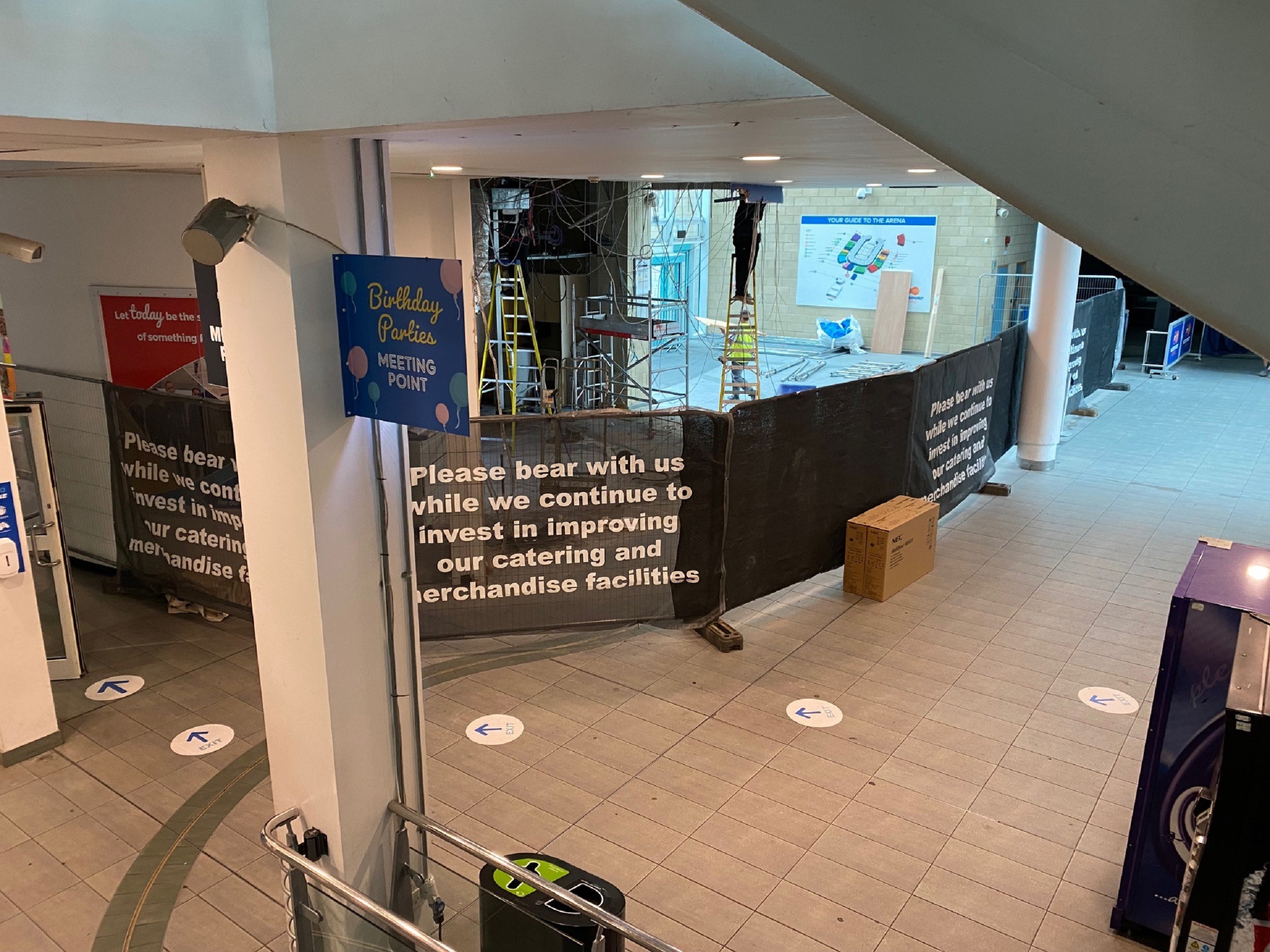 The foyer will look a bit different, your tickets will be checked outside the building instead of inside, you'll be buying fifty-50 and shirt raffle tickets on your 'phones or in advance and some of the team members have changed… BUT THE MAIN THING, THE MOST IMPORTANT THING, IS THAT WE'RE BACK!
For the first time in 80 weeks fans will be able to watch THE NOTTINGHAM Panthers live at the arena and we all know ice hockey, Panthers' ice hockey, is best witnessed live at the Motorpoint Arena.
PANTHERS versus CARDIFF DEVILS in the deciding leg of the DIAMOND JUBILEE CUP sponsored by INTERMOTOR. Sunday September 12th at four o'clock.
It's the start of the club's 75th Anniversary season and it promises to be a special one!
Game tickets on sale now. CLICK HERE!
Every Shirt Off His Back draw winner this year gets to pick their prize from the guys on the ice at the relevant game. Those prizes will be handed over at the next home match after the jersey has been washed and – of course – signed by the player. Also, as part of the major make-over post pandemic the popular fifty-50 cash prize draw along with the Shirt Off His Back raffle have BOTH gone online so you can turn up fully loaded for home games with your fifty-50 tickets and your SoHB tickets already bought. The first draws – for the deciding leg of the Diamond Jubilee Cup against Cardiff – are already up and running.
To join in the fun just CLICK HERE!
If you don't get chance to buy in advance, don't worry there will be QR codes all around the arena so you can point your 'phones, click and land on the raffle page in moments. Good luck everyone!
SEE YOU AT THE MATCH! HOW GOOD IS IT TO HEAR THAT! SEE YOU AT THE MATCH!