210905 | Training Camp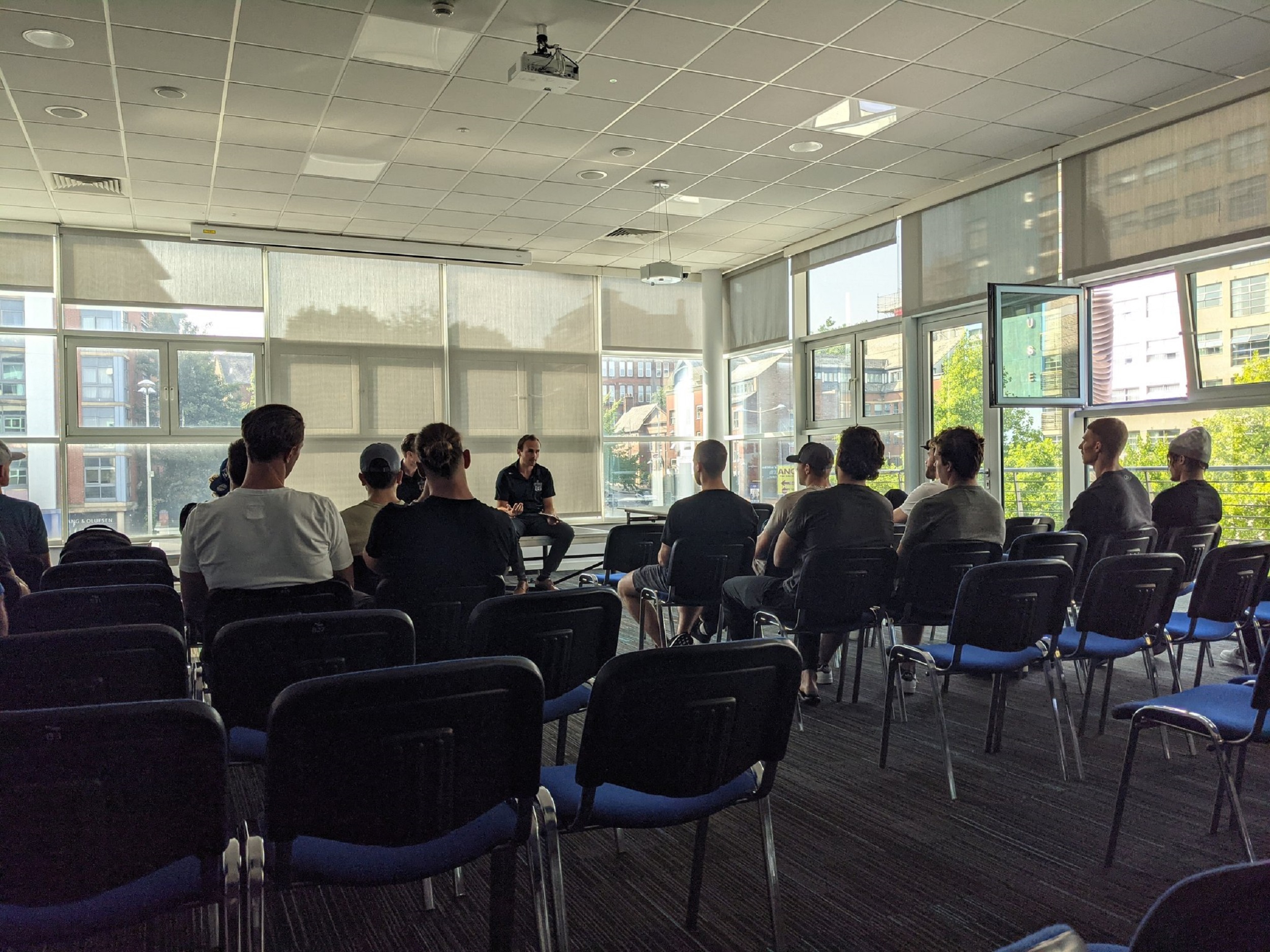 THE NOTTINGHAM Panthers' 2021/22 roster got together as a team for the first time on Sunday afternoon as Director of Hockey Gui Doucet and Head Coach Tim Wallace conducted the pre-training camp team meeting.
Expectations for the season ahead were laid out to the team who are raring to get on the ice inside the Motorpoint Arena Nottingham for their first scheduled practice on Monday afternoon.
You'll be able to see everything they've been working on when they hit the ice in Nottingham on Sunday September 12th, face-off is at 4.00pm, in the second leg of the Diamond Jubilee Cup against the Cardiff Devils.
Get your tickets for that game, brought to you in association with INTERMOTOR, by clicking here.
And don't forget about the new look "Shirt Off His Back" and "Fifty-50" raffles that have now moved online and are already live!
So come to the game fully loaded by getting your tickets in each for just £1 by clicking here.