210906 | Carr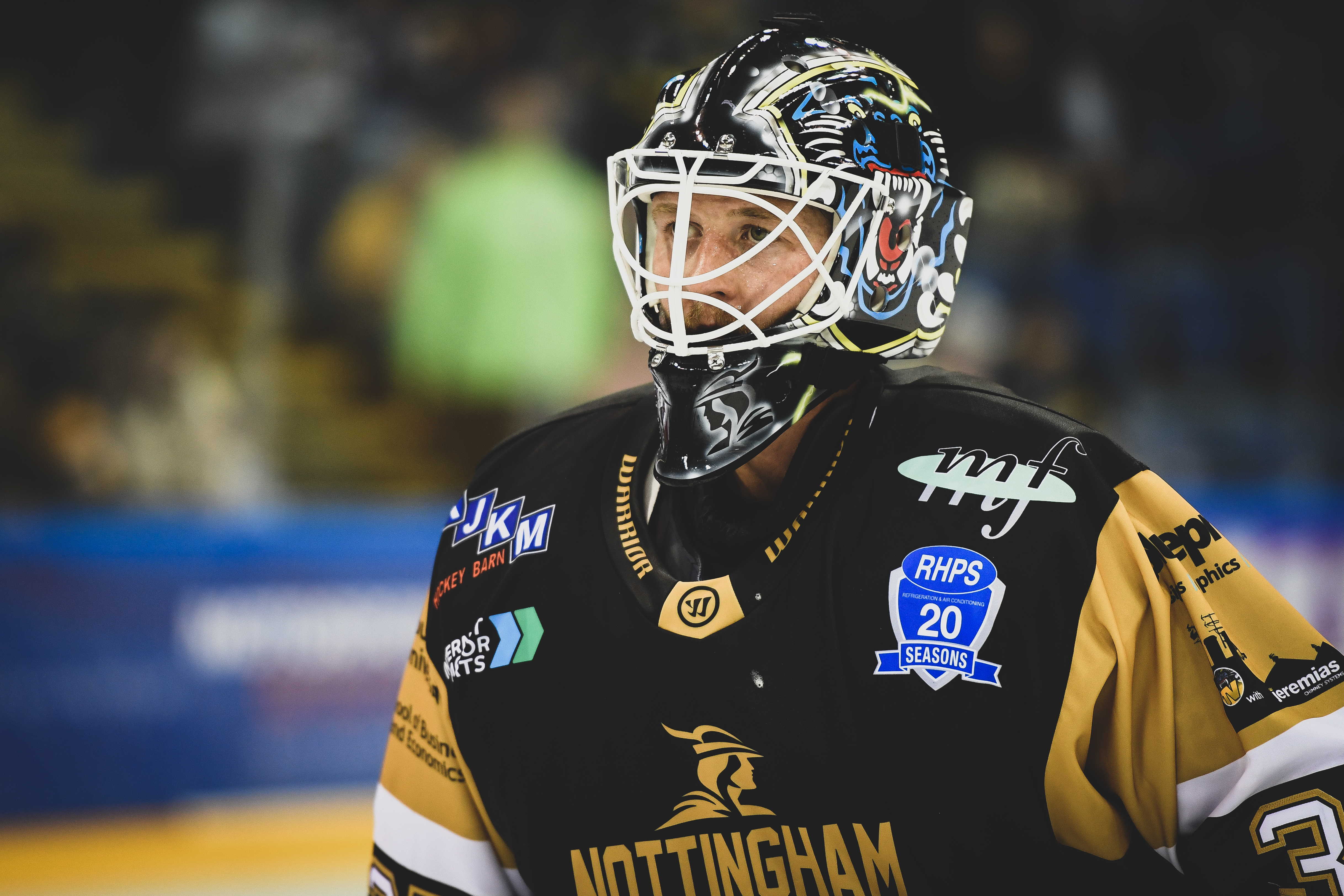 Panthers' Radio, with Xynomix, caught up with Kevin Carr at the arena this afternoon just before he began his preparations for the first day of the INTERMOTOR sponsored training camp.
The starting netminder talks about being back "home" in Nottingham, how he was a little jealous to see the Panthers lift the Elite Series trophy in May, how he's pumped up to skate out in front of the Panthers' fans on Sunday afternoon and gives a little preview of his new headgear for the 21/22 season.
Hear him now through the link in the Radio Buzz section.
Don't forget you can see Kevin & THE NOTTINGHAM PANTHERS back in action on home-ice this Sunday afternoon against the Cardiff Devils in the second leg of the Diamond Jubilee Cup, brought to you in association with INTERMOTOR, at 4.00pm.