210907 | Day 2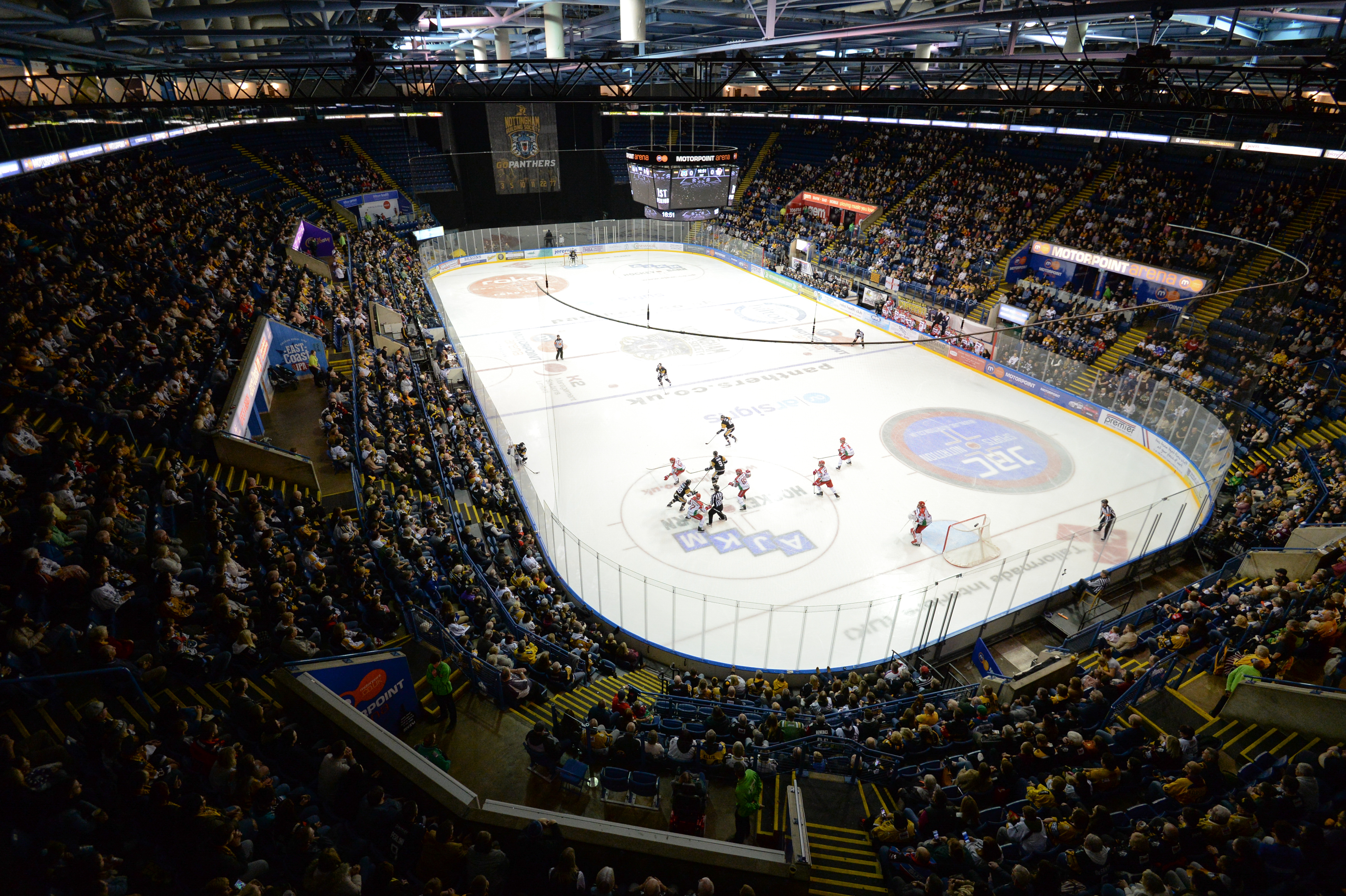 THE NOTTINGHAM Panthers' training camp sponsored by INTERMOTOR is up and running.
Today is Day Two of camp and everyone believes Day One was a success. It all builds up to the return to action this Sunday at home to Cardiff in the INTERMOTOR sponsored home deciding leg of the Diamond Jubilee Cup. For game tickets CLICK HERE and join in the fun on Sunday at four o'clock and be part of the first LIVE ice hockey crowd in Nottingham for over 80 weeks!
Head Coach Tim Wallace reports Day One went well with fitness training (everyone passed) and he says he definitely saw "some speed and some skill out there". Asked if anyone surprised him he said 'no, but some of the guys clearly delivered on what he and Director of Hockey Gui Doucet were expecting'.
Netminder Kevin Carr is back in Nottingham after his first stint with the club was cut short by the pandemic. He was unable to join the team for its successful run in the behind-closed-doors Elite Series triumph which he admits he was "a little jealous about" but he says he's back now with unfinished business to attend to: "It feels like home!"
And newcomer Brady Norrish told us he's been around the city and looked around the arena and it's all "amazing".
You can hear those three and more on PanthersTV with Jeremias Chimney Systems and Panthers' Radio with XYNOMIX.
Match tickets for this weekend are on sale now, as are tickets for the new-style fifty-50 and Shirt Off His Back draws. Both are available HERE to buy right now or you can use your 'phone cameras to scan the QR codes around the arena on game nights and you will land at Panthers' raffle HQ.
The arena is scanning seat tickets outside the building this season and we're urging fans to wear their masks if they wish to all the way up to their seats and for longer if you want to.
Every SoHB winner this year will get to pick their prize from the guys on the ice at the relevant game. Those prizes will be handed over at the next home game after the jersey has been washed and – of course – signed by the player.
It's nearly time for THE NOTTINGHAM Panthers' to return to action in front of our brilliant fans. FIVE days and counting until the INTERMOTOR sponsored training camp delivers the Diamond Jubilee Cup games against Cardiff and the Aladdin Cup match-up against arch-rivals Sheffield.
SEE YOU THERE! BOY DOES IT FEEL GOOD TO BE ABLE TO SAY THAT AGAIN! SEE YOU THERE, TELL YOUR FRIENDS, THE PANTHERS ARE BACK!