210908 | Army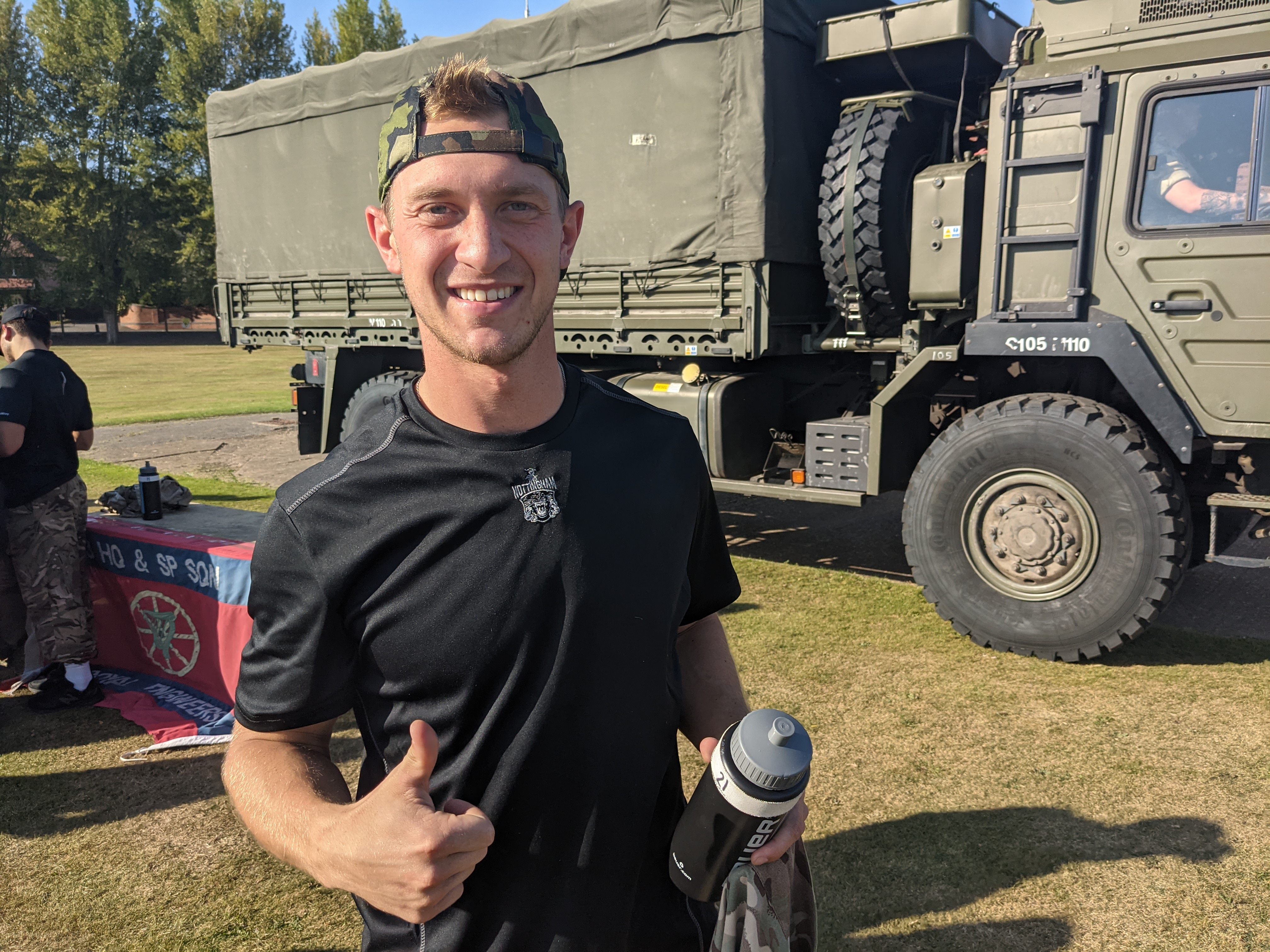 THE NOTTINGHAM Panthers' training camp moved off the ice and onto army terrain today when 170 Engineering Regiment based at Chetwyn Barracks in Chilwell hosted the players for a day of team bonding, fitness exercises, problem solving, assault course work and even a spot of shooting, but not the kind involving hockey sticks, pucks and goals!
With our friends in the military keeping a very close eye on the elements on what was arguably the hottest day of the year it grew into a fantastic day which even included Matt Lane – the American forward got off the 'plane and straight onto the team bus after he arrived in Nottingham.
Our pictures tell part of the story and we'll have video footage, hopefully, on PanthersTV with Jeremias AND on the big screen at Sunday's first game of the 75th Anniversary Year when we take on Cardiff Devils on Sunday at four o'clock in the deciding leg of the Diamond Jubilee Cup (sponsored by INTERMOTOR – your first choice for engine management).
A huge thanks also goes out to SKILLS COACHES for transporting the team to and from the barracks today.
We're back in front of a crowd for the first time in 80 weeks… LET'S MAKE SOME NOISE!
SEE YOU THERE!