210908 | Paws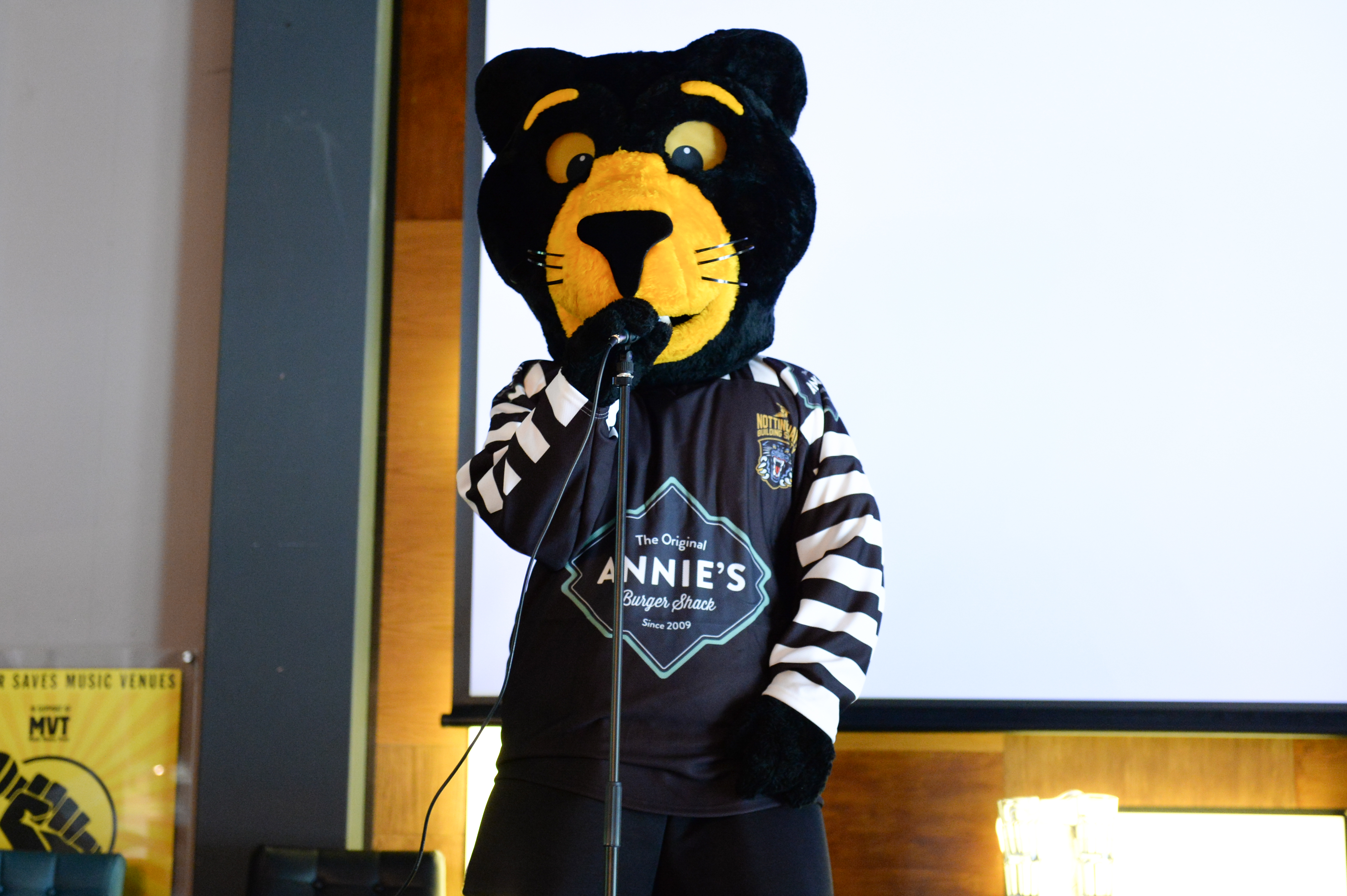 The best mascot in ice hockey's Elite League has a new bessie mate.
Annie's Burger Shack will be sponsoring Paws and other aspects of THE NOTTINGHAM Panthers' operation in the new season and the fans will be able to take advantage of a host of perks along the way too!
PAWS is a massive part of the club's match night operation and the hugely popular restaurant will be emblazoned on his shirts this year and Annie's will be offering fans special offers throughout the year on game days both before and after matches. The Panthers' team will be heading to Annie's this Sunday after the big curtain-raiser against Cardiff in the deciding leg of the Diamond Jubilee Cup (face-off four o'clock) when the fans are allowed back to watch ice hockey live for the first time in 80 weeks!
Also new this year Annie's will be backing a poll on social media for fans to vote for their player of the month.
And, Annie's will also be sponsoring the annual glamour night when the Panthers awards show is staged.
It's a tasty link-up with one of the best venues in Nottingham and we're thrilled to have Annie's on board in these new ways!
TICKETS FOR SUNDAY'S CLASH WITH CARDIFF ARE ON SALE NOW. CLICK HERE TO BUY!
The match is sponsored by INTERMOTOR – your first choice in engine management.
The game faces off at four o'clock, why not complete your day out with a meal at ANNIE'S, just a slapshot away from the arena!