210909 | Domingue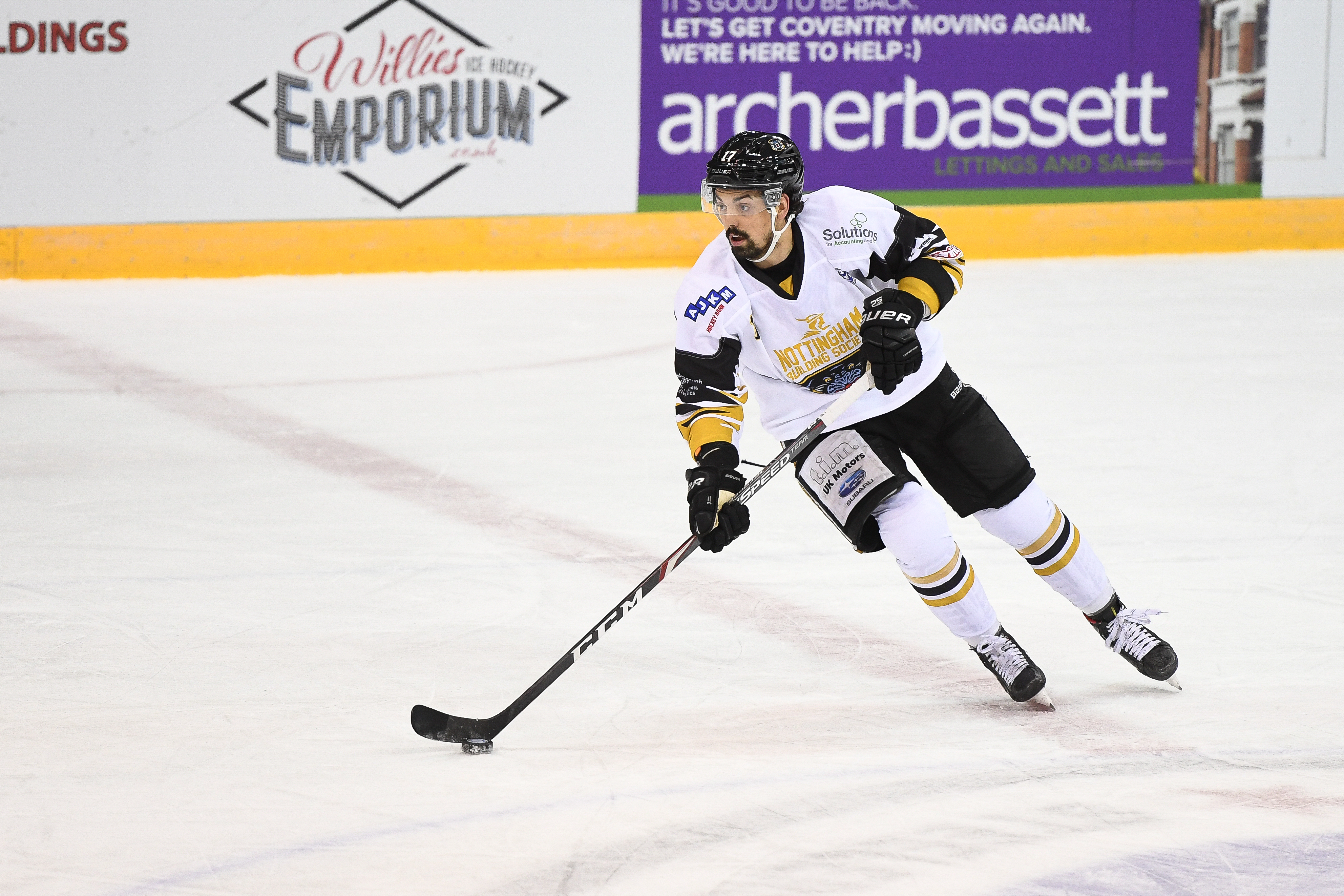 Kevin Domingue is no stranger to THE NOTTINGHAM Panthers having been part of the team that lifted the behind-closed-doors Elite Series trophy but he told Panthers' Radio, with Xynomix, he's "getting chills" about skating out on home-ice in front of the fans for the first time on Sunday.
He also breaks down how the INTERMOTOR sponsored training camp has gone so far, what his bodies feeling like, the team bonding day at the army on Wednesday and looks ahead to his first road game in the UK on Saturday night.
Hear Kevin through the link in the Radio Buzz section right now.
Don't forget you can see Kevin & THE NOTTINGHAM Panthers back in action on home-ice this Sunday afternoon against the Cardiff Devils in the second leg of the Diamond Jubilee Cup, brought to you in association with INTERMOTOR, at 4.00pm.