210909 | Preview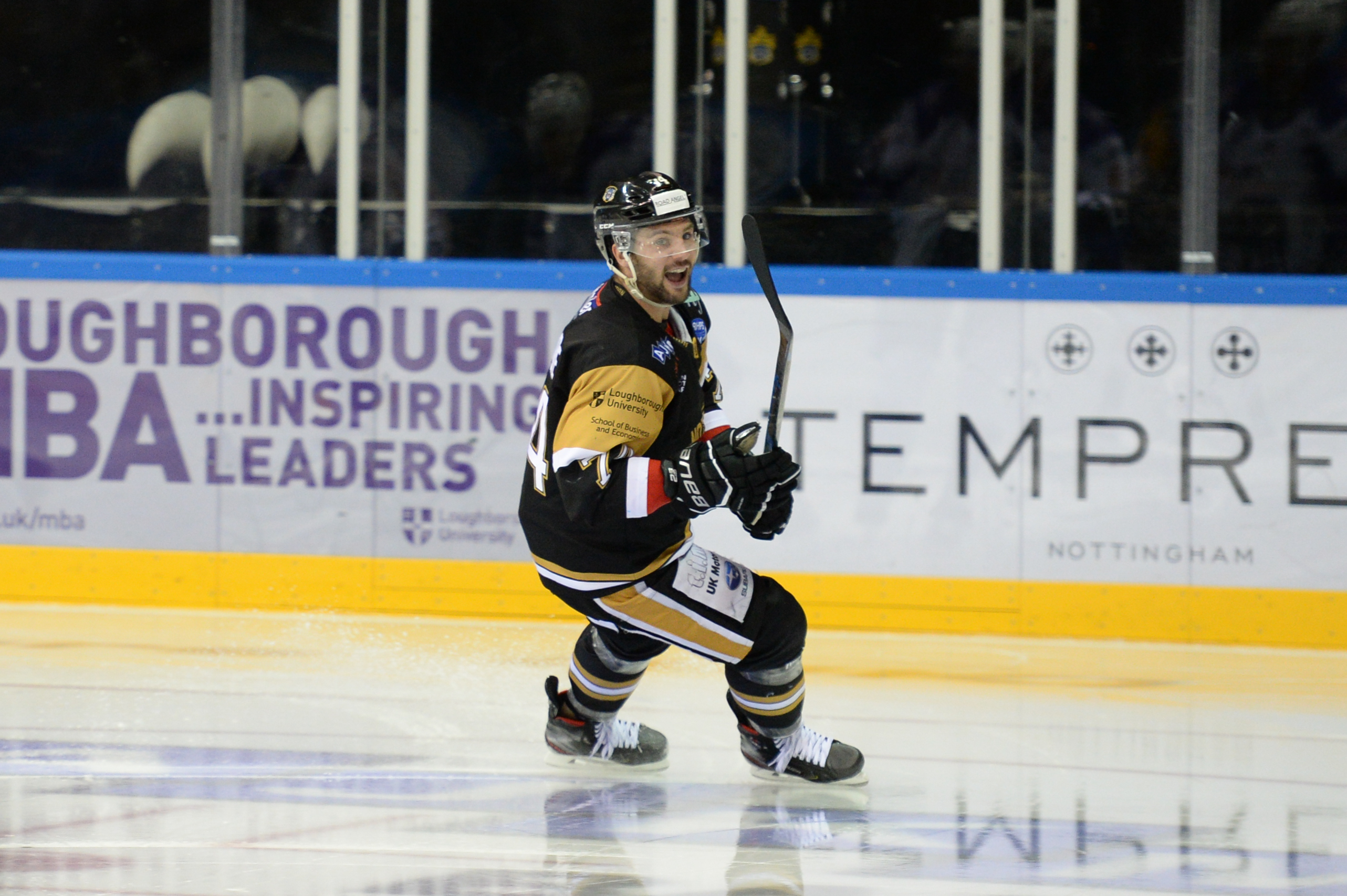 Nottingham Panthers' ice hockey is back in front of a live arena audience for the first time in a long time this Sunday when the deciding leg of the Diamond Jubilee Cup faces-off at four o'clock.
Good seats are still available for what promises to be an exciting curtain-raiser to the new season.
It will be a partly familiar and partly new-look Panthers' line-up. Every player apart from most recent recruit Robbie Baillargeon is in Nottingham and the spirit in the camp couldn't be better.
It was epitomised by Matt Lane when the forward flew in from America overnight, got a ride to Nottingham and arrived just in time for the team to head out for a day's bonding and physical education with the 170 Engineer Regiment at Chetwyn Barracks at Chilwell. Offered the chance to rest up, he chose to join the team bus and take part in everything.
Director of Hockey Gui Doucet said: "We had a great day with the army, they couldn't have looked after us better. It was the hottest day of the year and as soon as we arrived on camp they were detailing the limitations they were imposing on time in the sun so it all worked out well. Everyone enjoyed it."
Panthers take on the Cardiff Devils over two legs as the curtain-raising action of the 2021-22 domestic season which is the Panthers' 75th anniversary year.
INTERMOTOR – YOUR FIRST CHOICE IN ENGINE MANAGEMENT are sponsoring Panthers training camp and the game against Cardiff on Sunday and again when we play Sheffield on the following Saturday.
THE NOTTINGHAM Panthers' line-up will have some fans' favourites, some returning faces and a host of newcomers for fans new and old to watch.
There are seven players returning from the last full season played before the pandemic, plus three who debuted in the behind-closed-doors Elite Series campaign, no less than SEVEN brand new to the team across all three playing departments and on top of that there are two fully-fledged GB internationals who are returning to Nottingham after spells at other clubs.
"We can't wait to see and hear the fans back in the building," added Doucet.
SUNDAY AT FOUR … SEE YOU THERE!