210910 | Fans are Back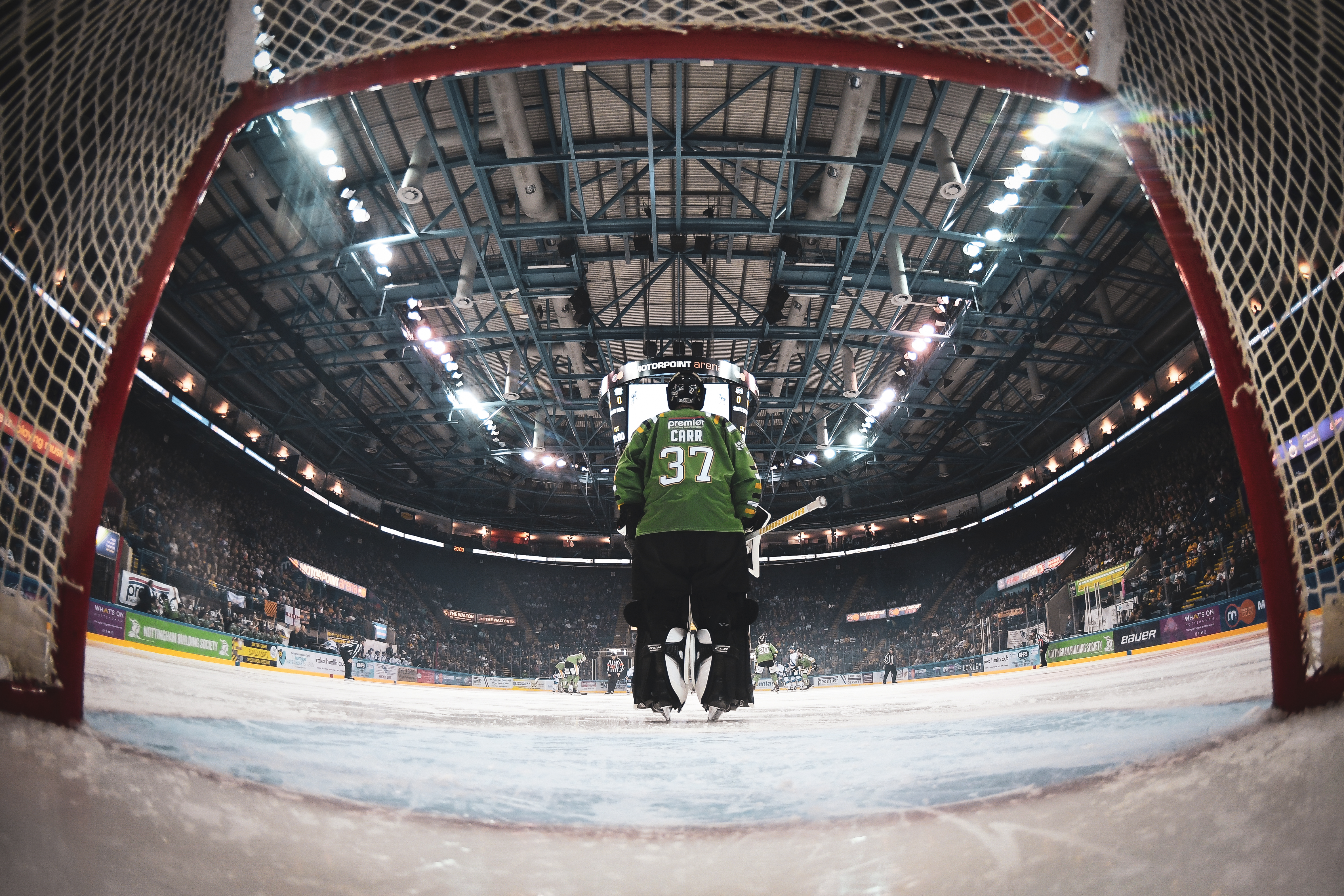 The pandemic put paid to the 2019/20 ice hockey season and it has been 80 weeks since a live crowd watched THE NOTTINGHAM Panthers in action at the arena in Nottingham.
This Sunday the team hits home ice in front of their brilliant fans for the first time in a long time as they start the club's 75th anniversary year with the deciding leg of the Diamond Jubilee Cup against the Cardiff Devils.
Panthers will also be starting their thank you programme for key workers who helped everyone through the lockdowns and the vaccination project.
We'll have special guests with us including over 200 volunteers and their families from the Mansfield Vaccination Centre.
We're also welcoming the army to the game as a thank you for their involvement in getting the vaccinations rolling.
On behalf of our brilliant fans we wanted to show our appreciation and we will have other guests with us throughout the upcoming season.
Panthers new-look line-up for the four o'clock game will see seven debutants, plus two GB internationals returning after stints away from Nottingham plus two Elite Series gold medal winners returning to play in front of the black and gold fan-base for the first time (Panthers took the crown in a behind-closed-doors championship during lockdown) and a host more fans-favourites back in action to thrill a live crowd. We can't wait to hear the RETURN OF THE ROAR!
GOOD SEATS ARE STILL AVAILABLE, CLICK HERE TO BUY!
The winner of the first Shirt Off His Back raffle of the new season gets to pick their prize from the plyers on the ice. Tickets are on sale at the game – use your 'phone to buy just scan the QR code on display all over to land at Panthers' raffles' HQ s or click here!
And the same applies to the popular fifty-50 cash draw toO... On sale now from raffle HQ – click here or scan the QR code at the game.
Panthers' training camp and curtain-raising action is sponsored by INTERMOTOR - your first choice in engine management.
PANTHERS ICE HOCKEY – BEST WITNESSED LIVE AT THE ARENA IN NOTTINGHAM! SEE YOU THERE! SUNDAY AT FOUR!