210911 | Magazine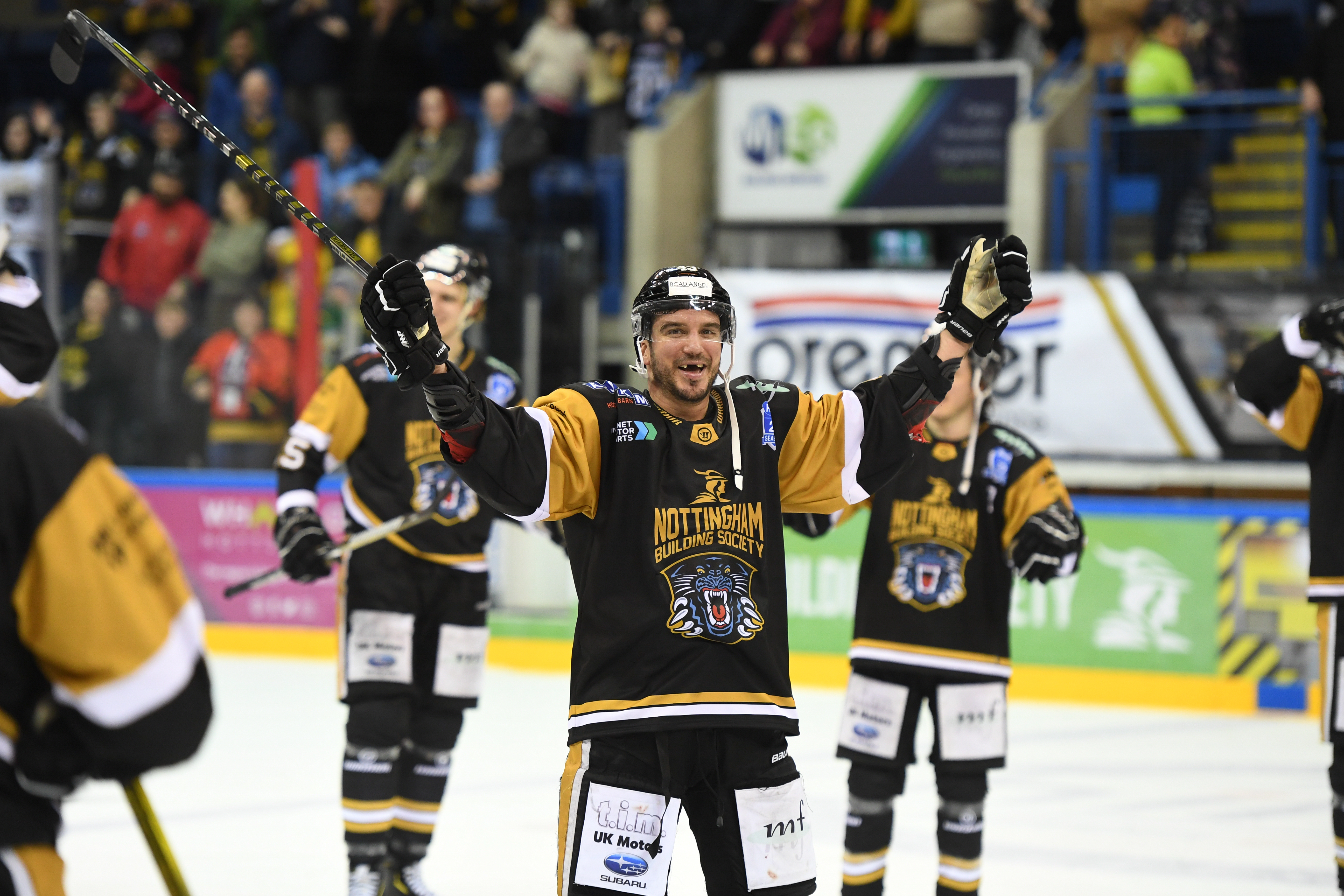 THE NOTTINGHAM Panthers will skate onto the ice at the Motorpoint Arena on Sunday afternoon in front of a live crowd for the first time in eighty weeks.
With debutants aplenty, alongside returning favourites PLUS a couple of prodigal sons back in the fold it promises to be an emotional day when the club's 75th Anniversary home season gets underway against the Cardiff Devils in the deciding leg of the Diamond Jubilee Cup.
The fifty-50 draw and the Shirt Off His Back draws are already up and running online and you'll be able to buy At the match using your phones and the QR codes all around the building.
Also available ONLINE here at panthers.co.uk is the new-look Panthers' 32-page match magazine.
CLICK HERE to see and scroll through Issue One and you'll find out loads of things you won't see anywhere else.
For example, if and when Josh Tetlow writes his autobiography it's be called NO, I DON'T PLAY BASKETBALL!
Only in the PANTHERS' JOURNAL.
Panthers V Cardiff Sunday at four o'clock, sponsored by INTERMOTOR.
SEE YOU THERE!