210913 | New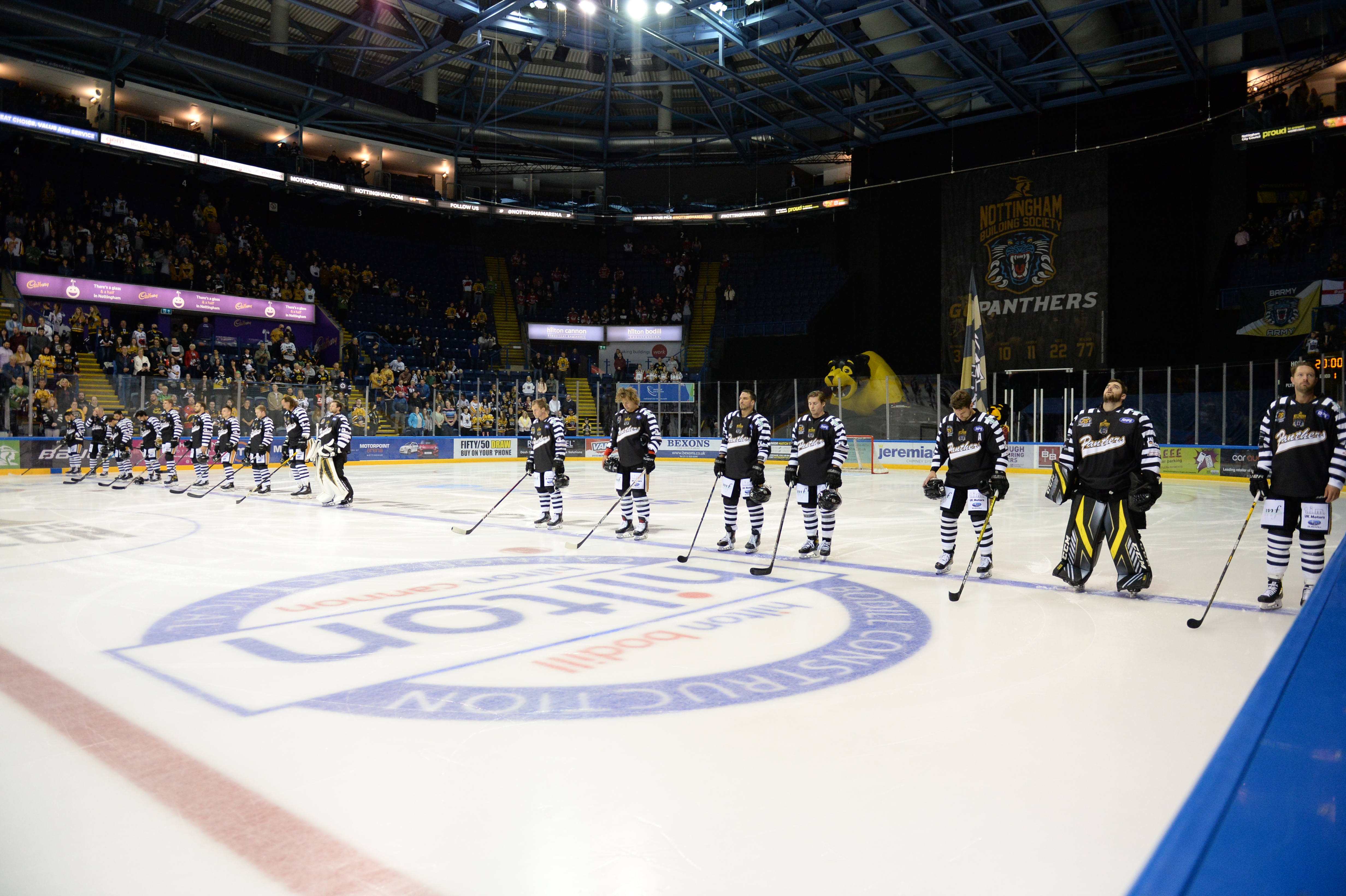 THE NOTTINGHAM Panthers' training camp, supported by INTERMOTOR, continues with on and off ice sessions this week in the build up to Saturday's Aladdin Cup adventure against biggest rivals Sheffield on Saturday at seven o'clock.
A big crowd is expected and can join in what promises to be an electric atmosphere with tickets from HERE!
Said Head Nottingham Coach Tim Wallace: "We're pleased with a lot of what we saw last weekend, lots of positives and a few things to work on but we'd only had a few days together so overall it will get better and better. The crowd was fantastic!"
Recent signing Robbie Baillargeon is due in the UK from his home in Boston this week.
There were two online winners in the new style draws and we expect interest in them to grow and grow.
The Shirt Off His Back winner will again be able to choose their prize from Saturday's on-ice roster and the money for the lucky entrant in the Fifty-50 draw will get the money transferred into their bank account. GOOD LUCK EVERYONE… To join in the fun click here or use the Quick Response codes all over the arena on Saturday to buy on your 'phones.