210920 | Raffle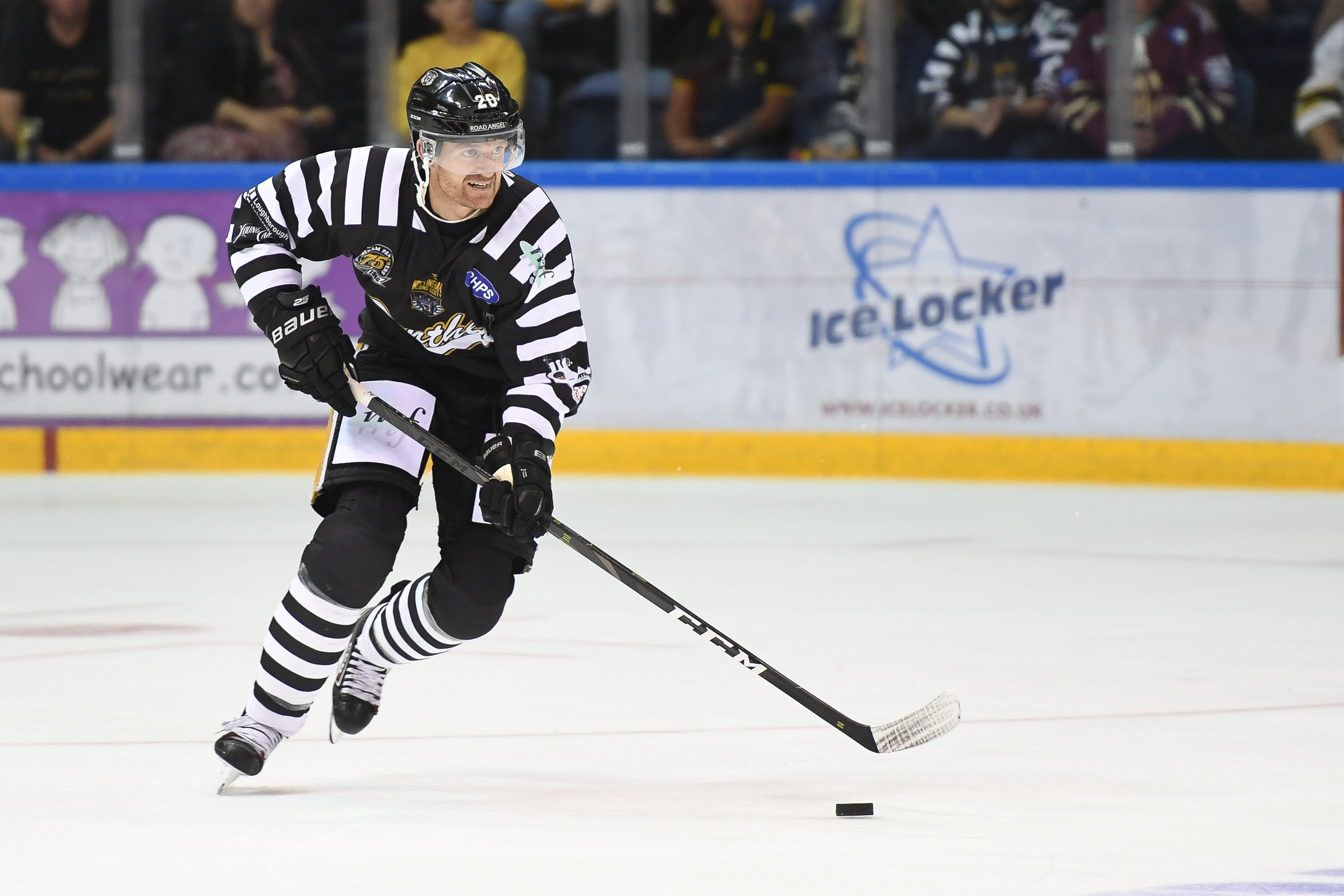 THE NOTTINGHAM Panthers' training camp, supported by INTERMOTOR, drew to a close on Sunday with a stunning bounce-back victory at arch-rivals Sheffield in the last pre-season game ahead of the return of the Elite League this coming weekend.
The Elite League (now sponsored by Premier Sports) is BACK! Panthers are at home to Dundee Stars on Sunday with a four o'clock face-off. Tickets are on sale now. CLICK HERE TO BUY!
Monday was a day off for the coaching staff and the players. All eyes this week will be on Kevin Domingue's recovery from injury and the hoped for continued progress of Simon Suaranta who played through the pain barrier on Sunday after he was hurt on Saturday in a play that resulted in a one game suspension for Steelers' Adrian Saxrud-Danielsen .
The return of league action on Sunday will be the first game on the season ticket for 2021-22 and we're hoping for another big crowd to welcome the team on to the ice. Doors will open on Sunday at 2-30pm.
Meanwhile, the online raffle draws are again in action. Fans are getting more and more used to buying in advance of the games but you will still be able to join in the fun on the day by scanning the QR codes at the arena and using your 'phones.
There were two online winners in the new style draws last weekend and then we had a third winner in the first ever Panthers' Shirt off his away Back for Sunday's win in Sheffield.
The SOHB winner after Sunday's game against Dundee will again be able to choose their prize from the on-ice roster and the money for the lucky entrant in the FIFTY-50 draw will get their cash transferred directly into their bank account.
GOOD LUCK EVERYONE... To join in the fun click here or use the Quick Response codes all over the arena at the weekend to buy on your 'phones.
THIS SUNDAY SEES THE RETURN OF LEAGUE ACTION AT THE MOTORPOINT ARENA.
PANTHERS versus DUNDEE
Face-off is at four o'clock.
SEE YOU THERE!