210924 | Sunday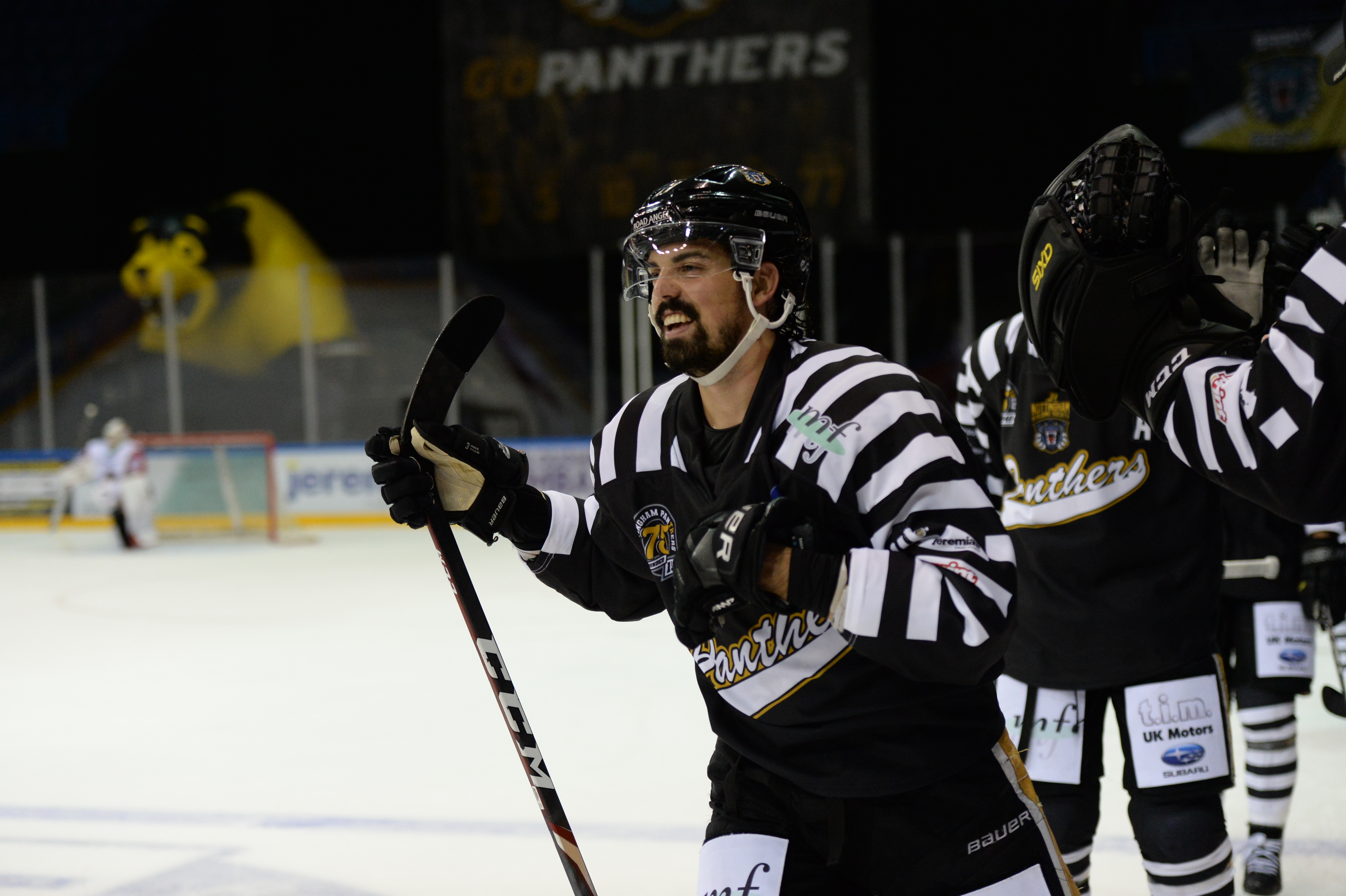 The players have spent the week talking about building on the confidence and momentum gained from winning the last of their warm-up games in Sheffield last weekend as they prepare for the return of home ice league action for the first time in 574 days.
That's 82 weeks and a day since THE NOTTINGHAM Panthers played for league points at the fabulous Motorpoint Arena. The league has a new sponsor – Premier Sports who will be regularly broadcasting games through the season.
There are good seats still available for Sunday's game which starts at four o'clock. Tell your friends, family and neighbours it's the only place to be to round off the weekend with the best sports night out in town. CLICK HERE TO BUY!
The cash prize Fifty-50 draw and the Shirt Off His Back raffle have both switched to a digital operation and are available to buy online throughout the build-up to the big game and beyond. Click here to buy tickets in advance or use the QR codes at the arena on game day and buy on your 'phones.
We've changed the deadlines this week so you will still be able to buy when you get home too, the draws cut off at nine o'clock.
Remember the Shirt Off His Back winner can choose the player's shirt they get (we're wearing the gold-coloured uniform this week) and the Fifty-50 cash-prize winner gets the funds transferred direct to their bank account. Winners will be announced on the website and social media and they will get direct confirmation too.
GOOD LUCK EVERYONE… To join in the fun click here or use the Quick Response codes all over the arena at the weekend to buy on your 'phones.
THIS SUNDAY SEES THE RETURN OF LEAGUE ACTION AT THE MOTORPOINT ARENA.
PANTHERS versus DUNDEE, face-off is at four o'clock.
IT'S BEEN A WHILE ... SEE YOU THERE!