210925 | Magazine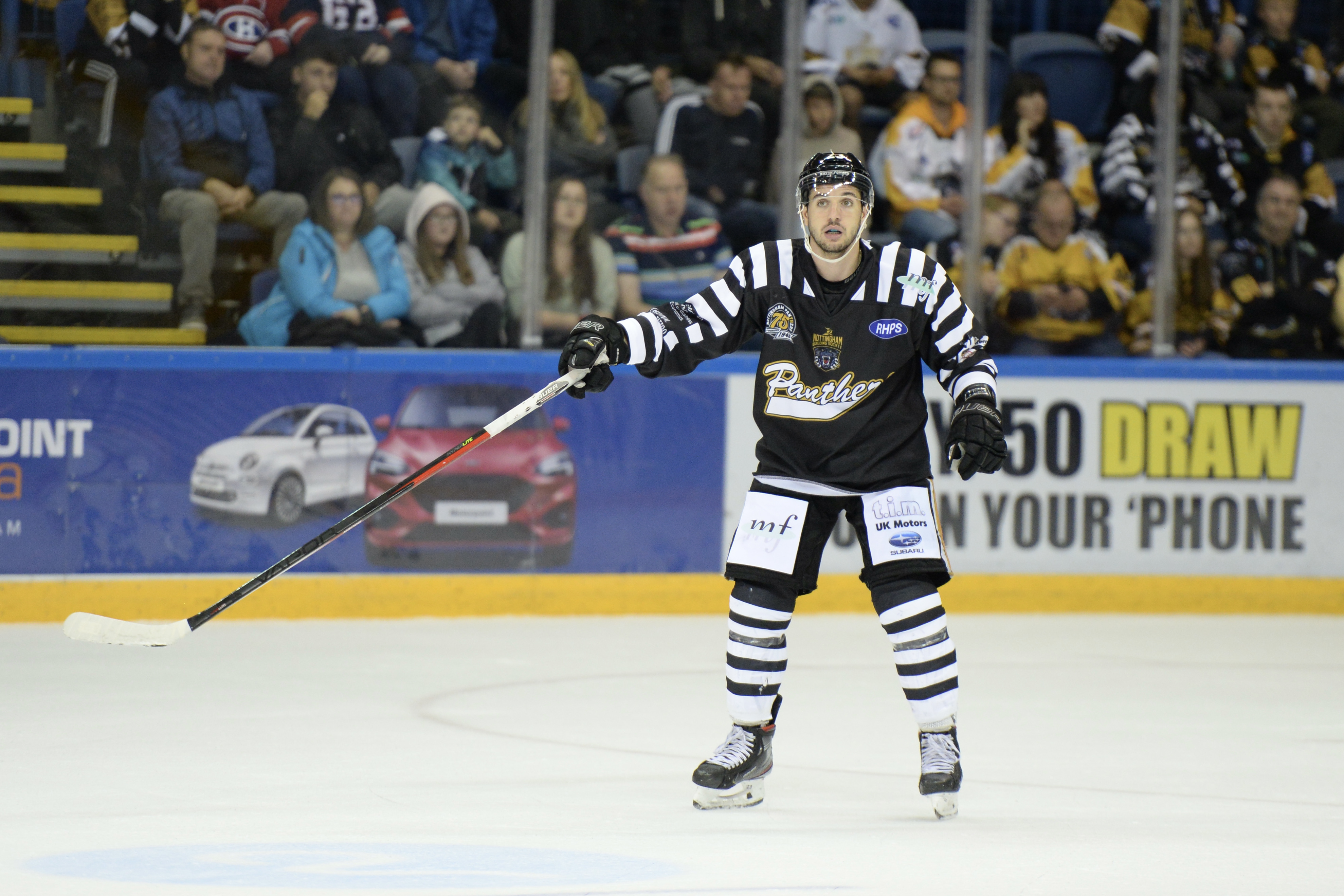 THE NOTTINGHAM Panthers will skate onto the ice at the Motorpoint Arena for the start of their Premier Sports Elite League campaign against the Dundee Stars on Sunday and you can check out the visitors' line-up right now in the latest edition of our new online digital match magazine.
Available ONLINE here at panthers.co.uk is the popular new-look Panthers' match magazine. CLICK HERE to see and scroll through Issue Three and you'll find out loads of things you won't see anywhere else.
Our player profiles are concentrating on a familiar forward now in his fourth spell with the Panthers – the returning Matthew Myers – and a brand new forward with Massimo Carozza is also in the spotlight.
We're taking the mickey out of one of this year's rule changes and we've got the latest column from Director of Hockey Gui Doucet. Plus much, much more, and it's absolutely FREE!
Just click the link and enjoy a blinking good read!
Only in the PANTHERS' JOURNAL.
Panthers vs Stars, Sunday at four, sponsored by the London Camera Exchange.
Read the match mag right now and we'll see you at the game!