210928 | Doucet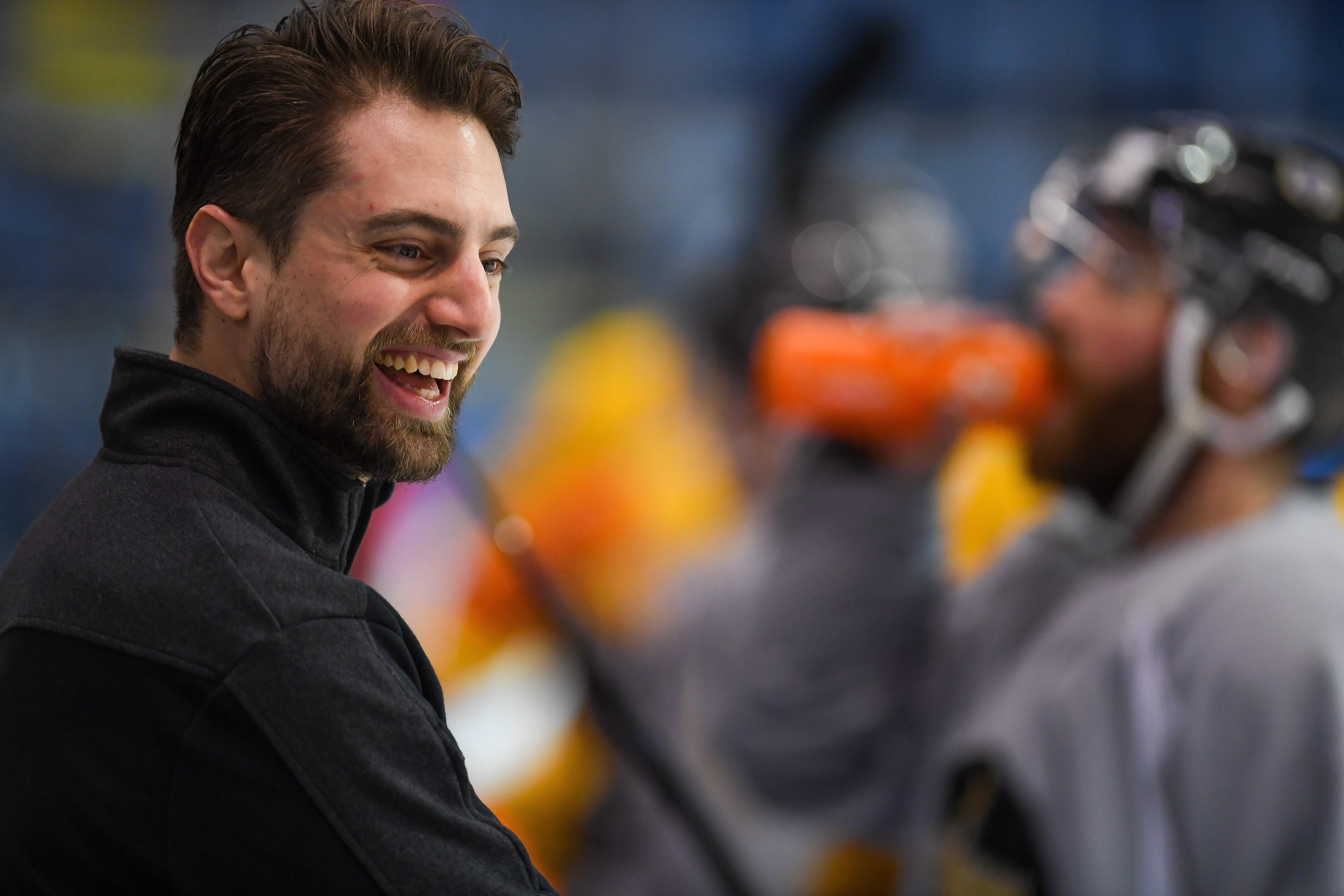 Panthers' Radio, with XYNOMIX, has been catching up with THE NOTTINGHAM Panthers' Director of Hockey Gui Doucet.
He says the team is looking forward to a two-game weekend of league action at home and a cup game on the road but they are focussed on Saturday's important league encounter with Midlands' rivals Coventry.
He's predicting another exciting game and he says we're starting to see the way they want the guys to play come through.
Hear him now on Panthers' Radio, with XYNOMIX, through the link in the Radio Buzz section.
SATURDAY AT SEVEN – IT'S PANTHERS v BLAZE with league points on the line. Click here for match tickets.
Check out this week's shirt raffles, on sale NOW ONLINE – click here.
ICE HOCKEY'S BACK!
THE PANTHERS ARE BACK!
SATURDAY AT SEVEN!
SEE YOU THERE!
Let's make some noise and hear the roar!