211001 | Halloween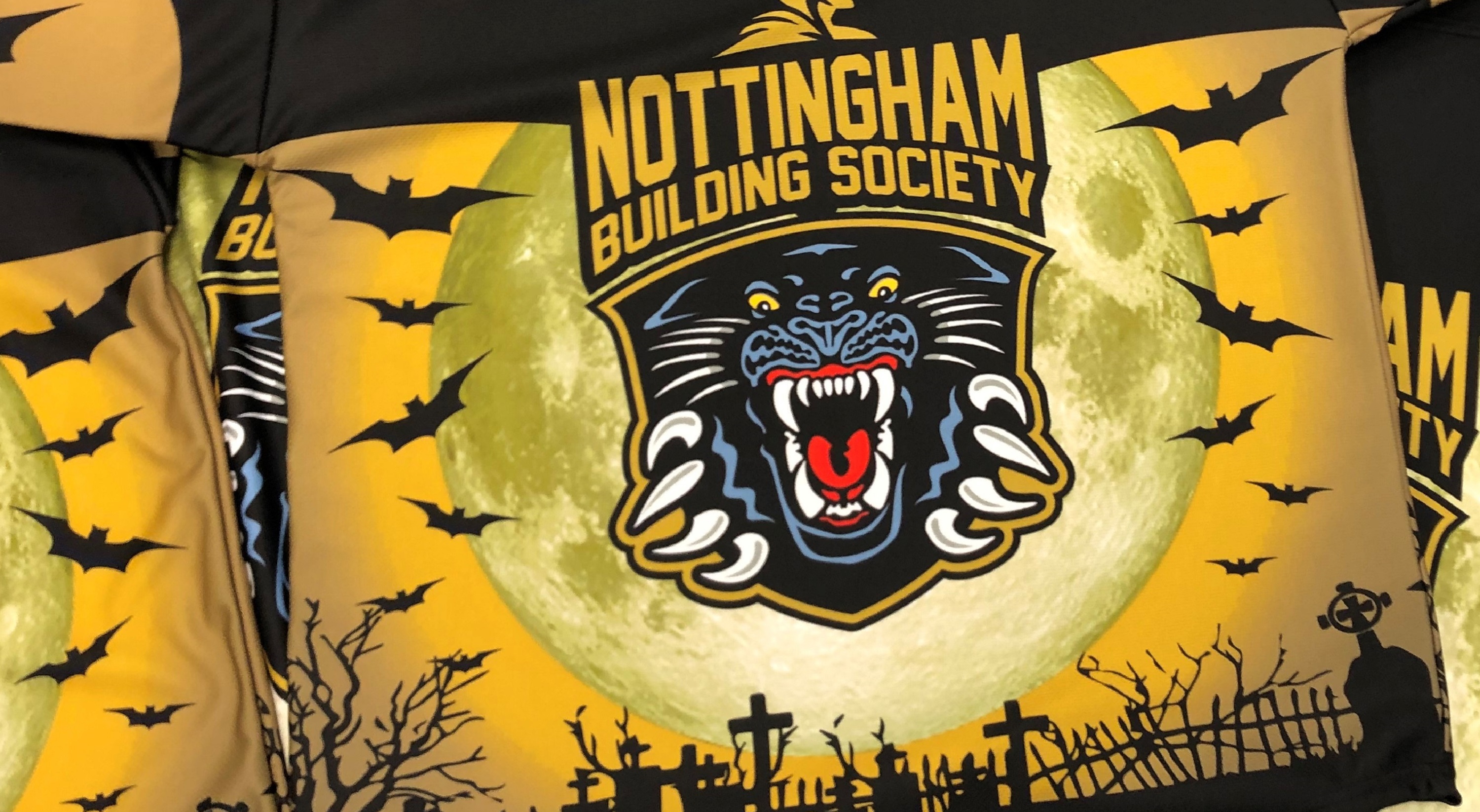 Our Halloween snap shirts sale for the gameworn jerseys that will be worn on October 29th against Belfast was a fast-track sell-out.
Every shirt was snapped up in nine minutes and 49 seconds.
Thanks for your amazing support AGAIN.
Lucky winning bidders will be able to pick up a commemorative Halloween card from the Panthers' VIP desk tomorrow and the actual game worn shirts will be washed and signed and available for collection at the game on November 6th against Dundee.
The jerseys will be available to collect at the game against Dundee on November 6th.
You can still get your hands on the superb Halloween design though - replica jerseys will also be available to order from our official online shop from 6.00pm tonight (Friday October 1st.)
BUT there's more.
We have had a couple of extra shirts made for the shirts raffle and one more that you can win for free.
Josh Tetlow and Taylor Doherty will each wear a spare jersey in period one so that we can have a double-whammy prize on offer in the Shirt Off His Back online raffle for that game.
There will also be a team-signed game quality Kevin Domingue jersey up for grabs for the winner of the annual dress up for Halloween contest amongst the fans in the stands.
It's sure to be a scary night when we scan round the crowd looking for the winner. We're hoping for a big effort given the prize that's on offer!!!!!
IT'S BOUND TO BE SPOOKTACULAR!