211001 | Webcast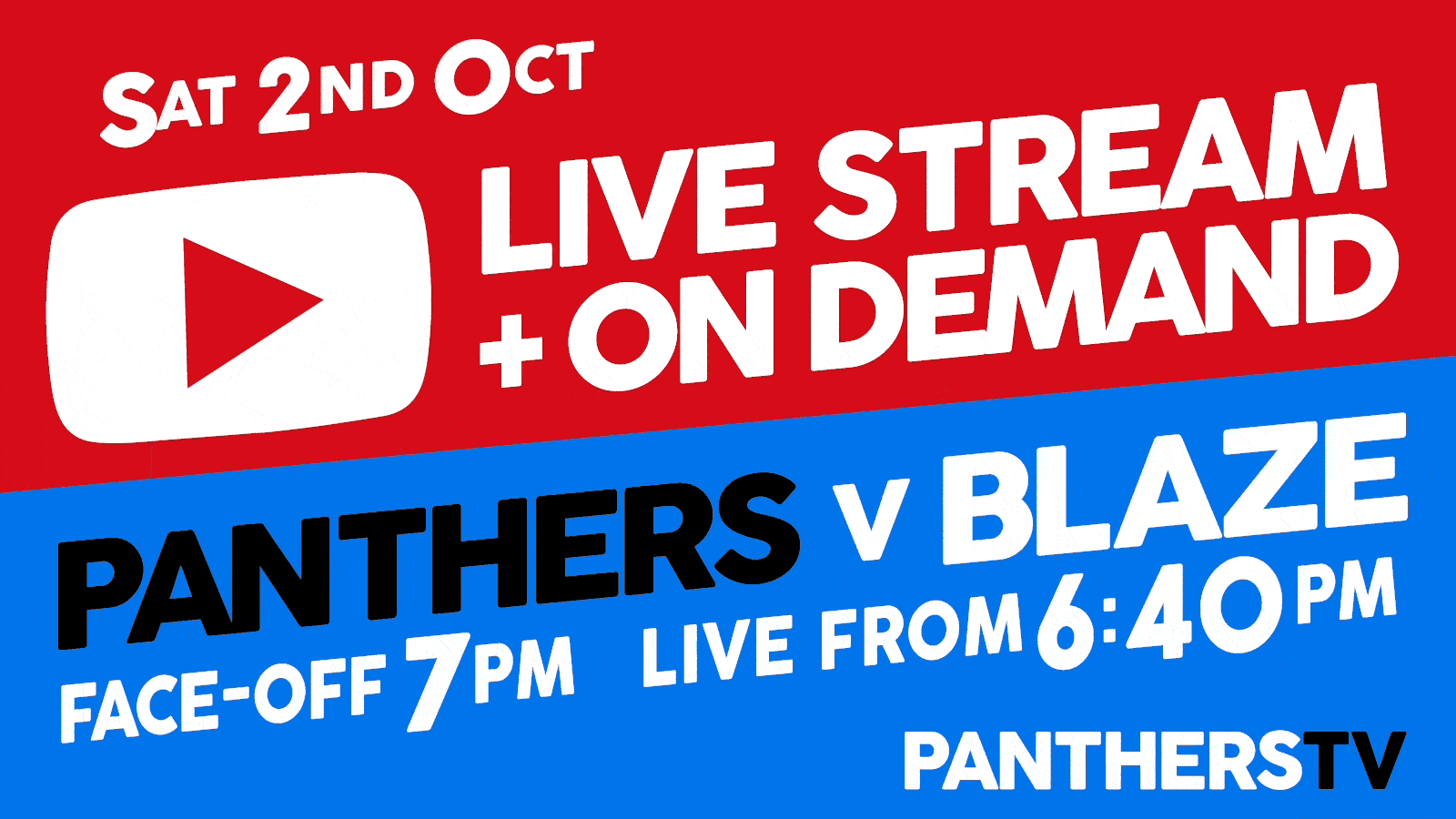 If you can't make Saturday night's game against the Blaze there will be a broadcast available from PanthersTV Live.
It will be the first meeting of the Midlands' rivals in 2021/22 season and it's sure to be a can't miss game.
The stream – available for just £15 here – will be up and running from around 6.40pm and our commentators will be with you around 6.50pm.
You will be able to watch the match unfold live and you can go back and view it again and again as many times as you like over the next 30 days starting from midnight on gameday.
It's easy to open an account to buy the stream and any viewers who, for example, watched the Elite Series webcasts will already have an active account to use.
Please note support is via Infinity21 support email widget on the bottom right of the webcast homepage and not via twitter or any other means.