211022 | Carozza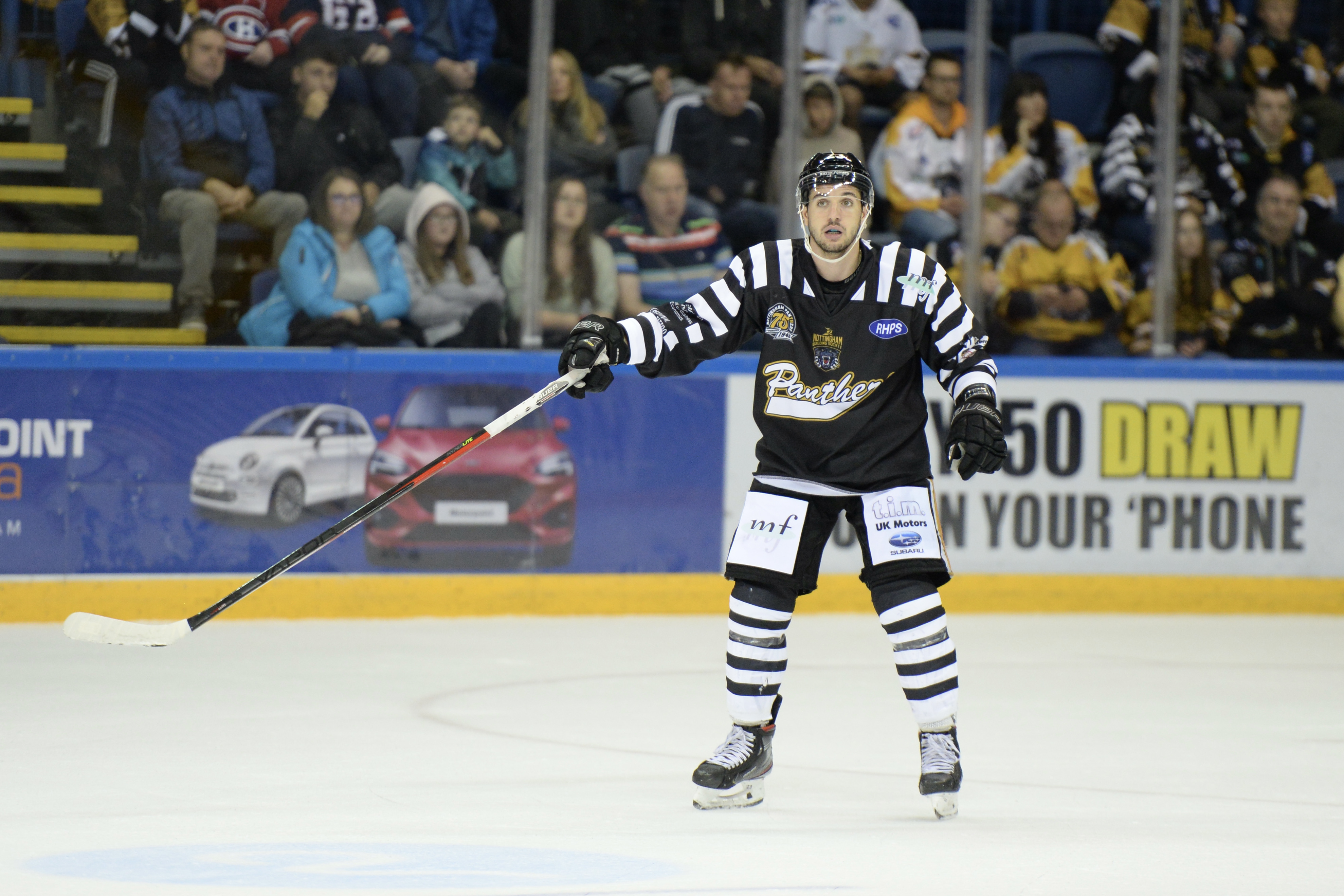 Panthers' Radio, with Xynomix, caught up with Massimo Carozza ahead to your Nottingham Panthers' huge Saturday night game against the Sheffield Steelers after practice concluded on Friday.
The forward recently returned to the line-up, picking up points in the two Premier Sports Elite League wins over Cardiff & Guildford, and speaks about what it was like to sit in the stands and not play, the team picking up five out of six points sice his return, why he missed playing in front of the Panthers' fans during his injury and he speaks about the team's motivation going into Saturday night's Premier Sports Challenge Cup game with the Steelers.
Hear Massimo through the link in the Radio Buzz section.
You can see Massimo and your Nottingham Panthers in action this Saturday night when they take on the Sheffield Steelers inside the Motorpoint Arena Nottingham at 7.00pm, book your tickets and secrure seats here today!