211114 | Manchester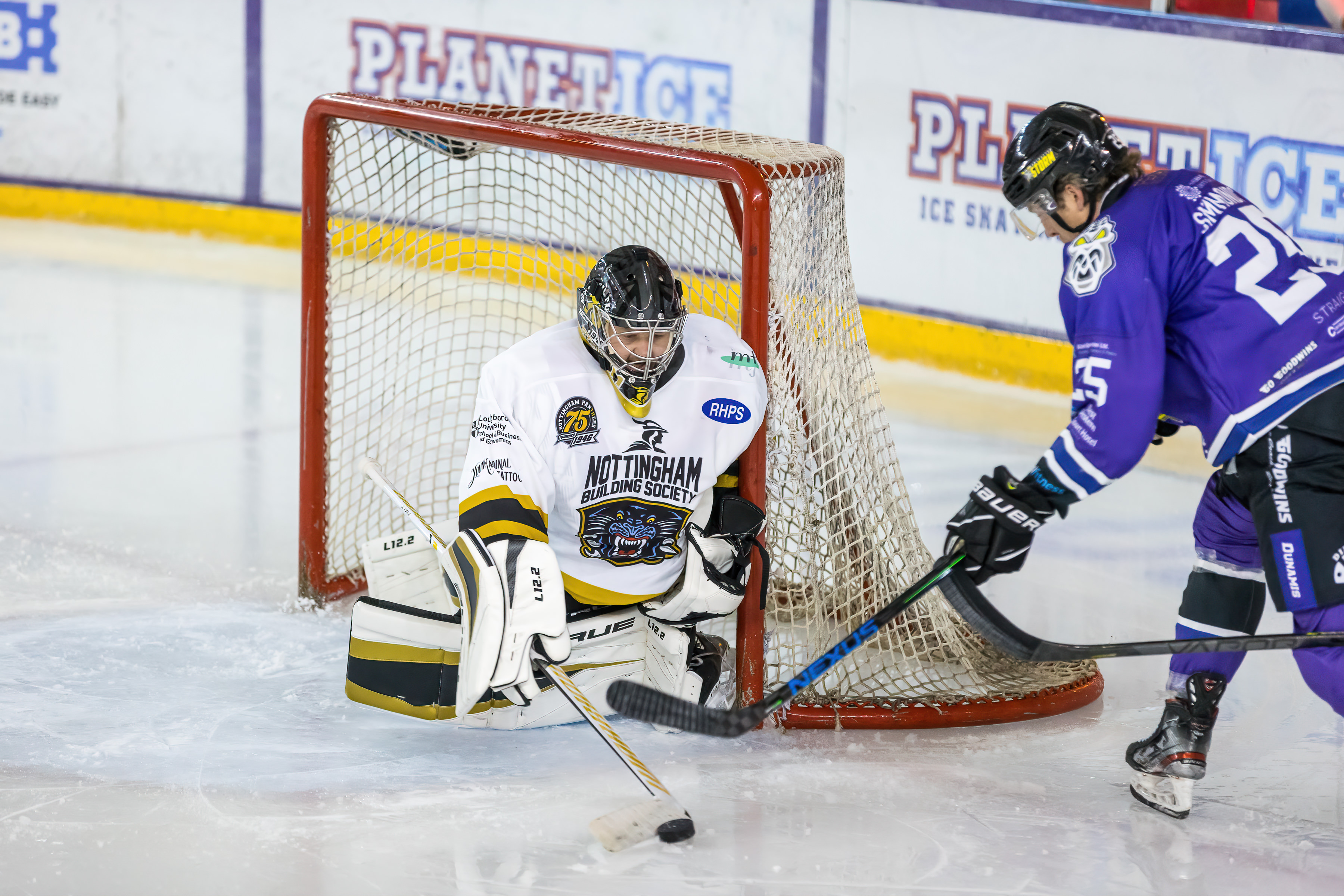 Your Nottingham Panthers are back in Premier Sports Challenge Cup action on Sunday night as they make the trip north to Altrincham to battle the Manchester Storm.
Saturday's game with the Steelers saw a few bumps & bruises for the Panthers which all be checked out & treated prior to to the team hitting the road.
The Storm have already been eliminated from the Challenge Cup but the Panthers are in the race for fourth place, a position that would secure them home ice advantage for the Quarter Final phase, and are in control of their own destiny in that regard with two games remaining in the round robin section of the competition.
For those not travelling to Manchester there is a stream available for just £15, to books yours just click here.