220126 | Bowling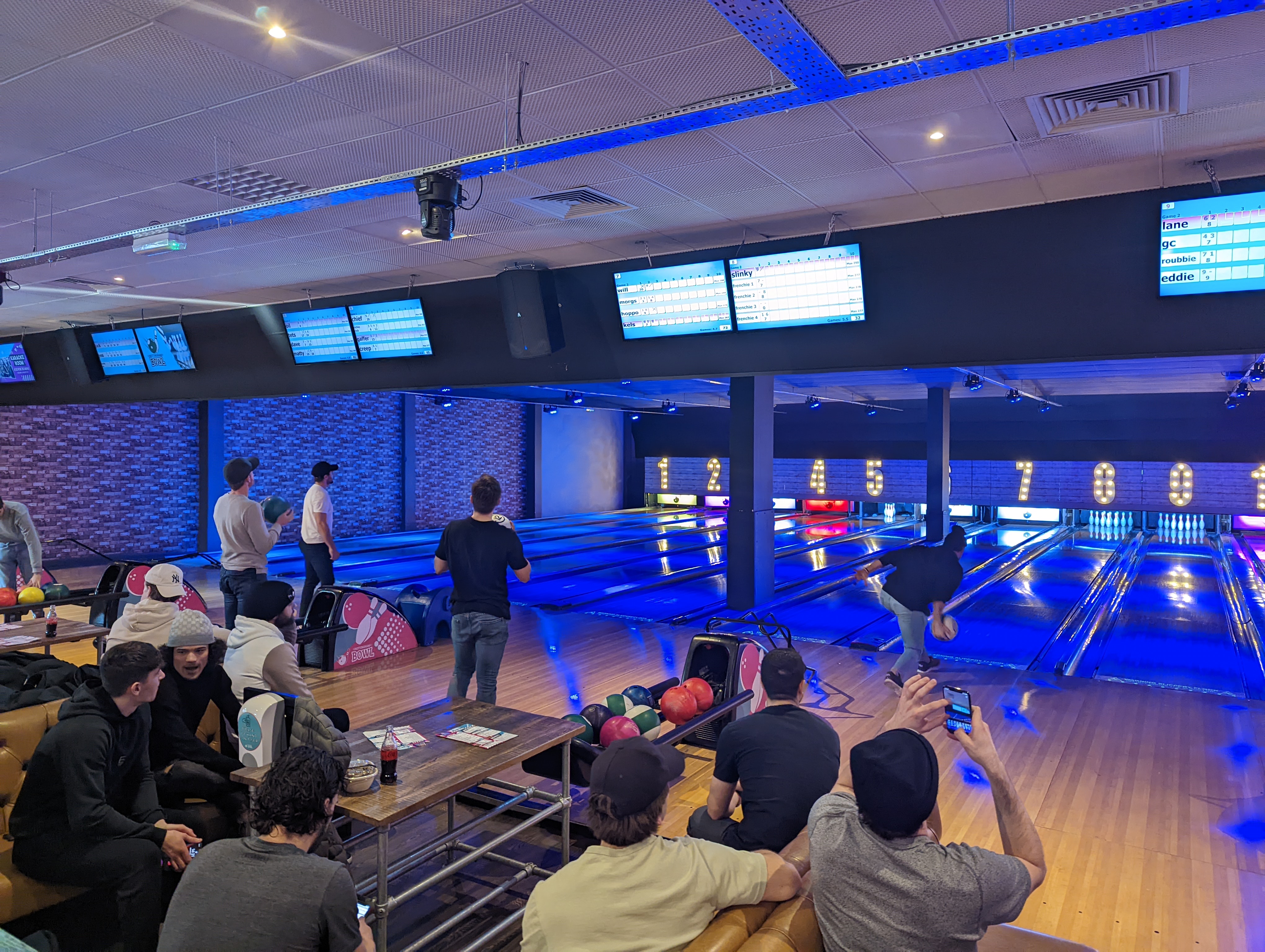 The Nottingham Panthers took to the lanes of Nottingham Bowl instead of the ice on Wednesday for an afternoon of team bowling & friendly competiton.
Teams were drawn up in the locker room & when all was said & done the British contingent led by Matthew Myers, who also won the teams tennis tournament earlier in the season, came out victorious.
Our thanks go out to Nottingham Bowl for accomodating the team.
To book your own lane at Nottingham Bowl, or to take part in Karaoke or Disco Darts, just click here.