44 Checks in for 45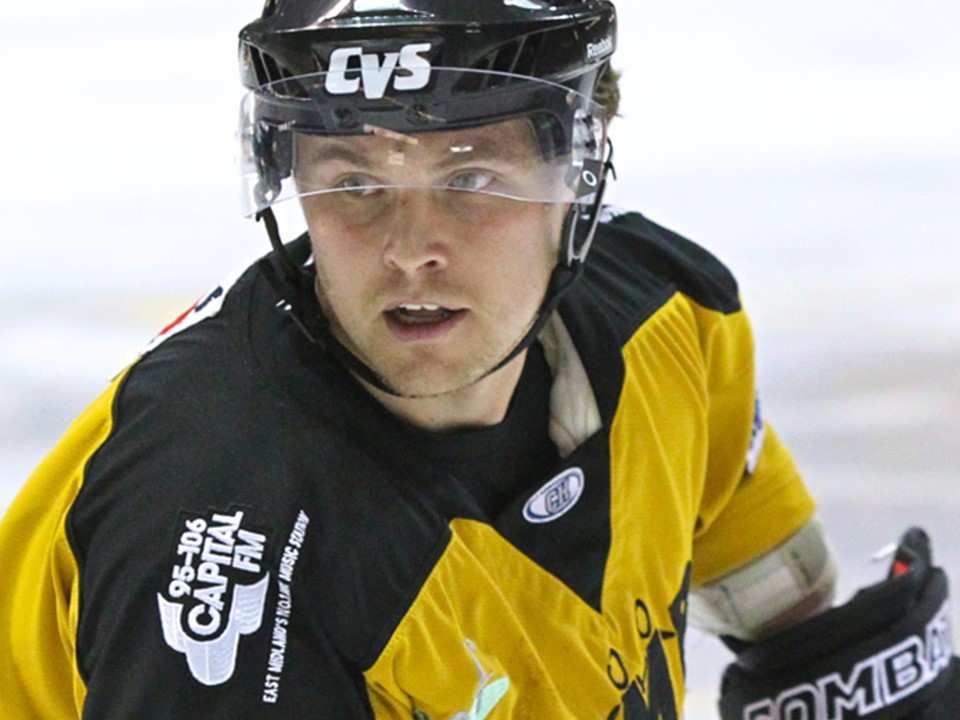 Elite League title-winning captain Jordan Fox has been confirmed as the first name on the roster for the Steve Lee testimonial game in October.

The SL45 All-Stars tournament, organised by testimonial man Steve Lee and his committee, takes place at the Motorpoint Arena Nottingham on Tuesday 30th October (7:30pm) and tickets will go on sale in mid-August.

Fox spent two seasons with the Panthers, winning five trophies. The playoff and Challenge Cup double in 2011-12 was followed by the triple success of the Elite League title, playoff champion and Challenge Cup winner in 2012-13.

He scored the overtime winner in the playoff final against Belfast in 2013 to wrap up the most memorable season in Panthers' history.

"I can't wait to return to Nottingham," said Fox. "I am really excited to see the boys again and play in front of the supporters. The fans were amazing to me in my time at the club and it was the best time in my career.

"I am so happy to be coming back for Stevie. He is a great guy and such a dedicated sportsman.

"He was my blueline partner when I moved back to defence in the title-winning season and he was fantastic, allowing me to jump up the ice. Steve fully deserves this testimonial and I can't wait to be part of it."

Lee added: "Jordan is a fantastic guy and was very popular with the Panthers supporters.

"He was a massive part of our success in the two years he was at the club and such a talented hockey player.

"I am excited to have him back for the testimonial and I am sure the fans will love seeing him on the ice again."

Ticket prices and details will be confirmed shortly by Steve and his committee before they go on sale in mid-August.